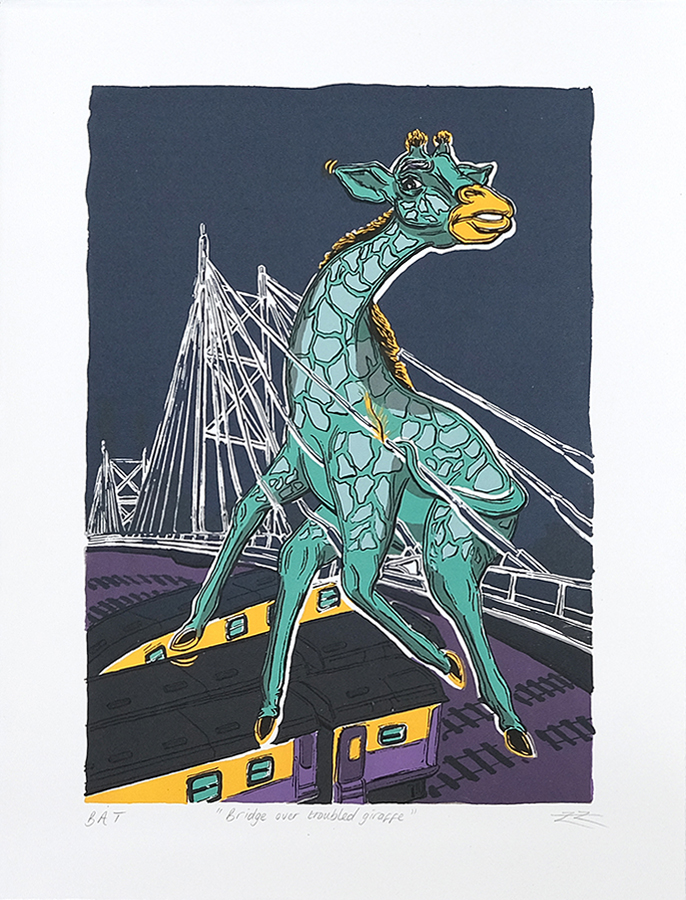 Collaboration History
Zhi Zulu started working with David Krut Projects (DKP) in 2018 being featured in the group exhibitions The Cat Show and Post This!.
In 2019, she collaborated with David Krut Workshop (DKW), when she produced a single silkscreen print together with printer Roxy Kaczmarek called Zebra Crossing. It was her first time being involved in printmaking and the print was later shown at Turbine Art Fair.
Zhi Zulu has also been the interview partner in two episodes of David Krut Podcast.
Biography
Zhi Zulu was born in Durban in 1995 and raised in Johannesburg. Having completed her Bachelor of Arts (Hons) in Visual Communication at The Open Window Institue, she is now doing her Master in the same field. She is owner and found of Zuluvisual, a freelance illustration studio. She won a Gold Craft Loerie award in 2018.
Zulu loves to tell stories through illustration:
"I make work that eludes to the investigation of my culture. I am a proud Zulu and I enjoy making contemporary visual representations of what I understand is relevant to current society. I have a clear vision of what impact I want to make through my art. Aside from enticing others to discover the rich uniqueness of their own culture, my goal is to influence the education sector by integrating my culture-inspired illustrations with the visual methods of teaching literacy South Africa."
If you want to know more about Zhi Zulu, click here.