VISIT US AT TURBINE ART FAIR 2019
11 – 14 July | 10 Fricker Road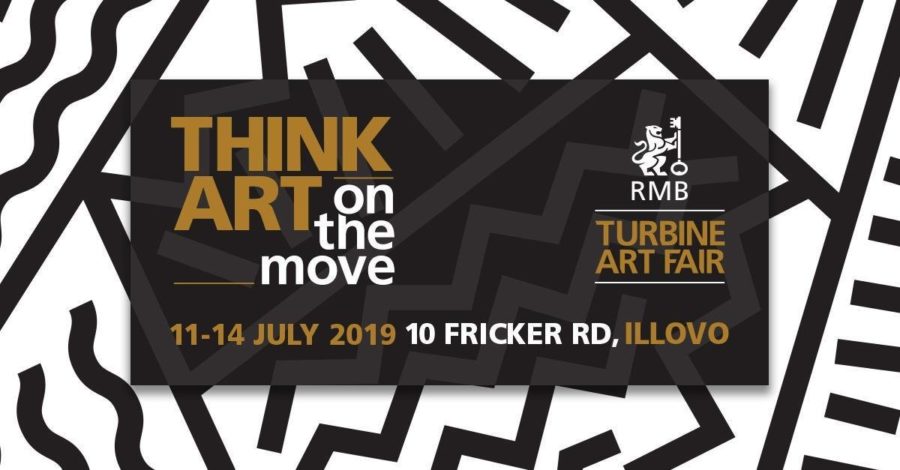 Visit us at RMB Turbine Art Fair between 12 and 14 July 2019 at booth G20 as we showcase a collection of work produced at the David Krut Workshop and a selection of prints and unique works by our associated artists.
This year at the for the 7th annual RMB Turbine Art Fair, our booth will showcase works of both established and young artists; new collaborations; and the artists and printmakers that work at the David Krut Workshop. We will highlight the variety of styles, printing techniques, subject matter and artistic processes that our artists work with, showcasing our past collaborations and new projects and our active printmaking workshop where we work closely with the artists. Our booth offers a vast selection of artworks by well-known artists such as Deborah Bell, William Kentridge and Diane Victor; and young artists such as Zhi Zulu, Roxy Kaczmarek and Sbongiseni Khulu. Our stall will be the perfect place to start or to grow your personal or corporate collection. Be sure to visit us!
Artists Include:
Lynda Ballen, Deborah Bell, Chad Cordeiro, Purnaa Deb, Wilma Cruise, Elize de Beer, Kaelik Dullaart, Heidi Fourie, Stephen Hobbs, Roxy Kaczmarek, Sbongiseni Khulu, Dorothee Kreutzfeldt, William Kentridge, Maja Maljević, Mongezi Ncaphayi, Sam Nhlengetwa, Nina Torr, Diane Victor, Zhi Zulu, João Renato Orecchia Zúñiga
Our feature wall will showcase editions by Deborah Bell produced at the David Krut Workshop.
Deborah Bell, Breath, 2018

Deborah Bell, Frail Crown, 2018

Deborahh Bell, White Lion, 2012.
We will also exhibit artworks from past projects and promote our young artists, new collaborations and printers from the David Krut Workshop.
Nina Torr, Admirer, 2018

Heidi Fourie, Crown, 2017

Maja Maljevic, Document for the People 24, 2018
Detail of new edition by Elize de Beer

Detail of new edition by Elize de Beer

New edition by Purnaa Debb titled 'Name Sake'

Kingsway Tree-Topsby Roxy Kaczmarek

Zhi Zulu, Zebra Crossing, 2019.

Chad Cordeiro, 4 AM Fire Walker.

Sbongiseni Khulu. Self-Documenting,2019.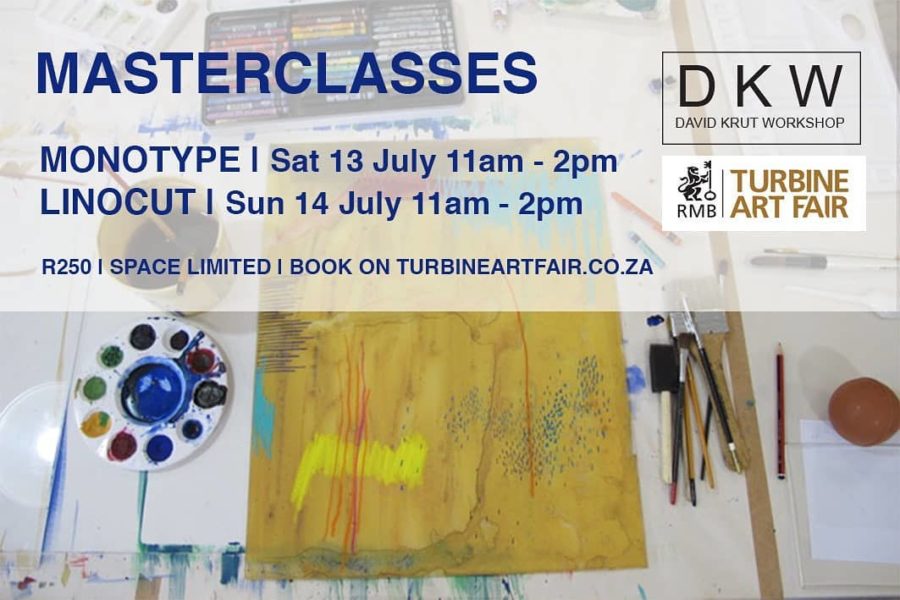 Have a look at the workshop post on Zhi Zulu's latest artwork for the Turbine Art Fair!