The David Krut Projects team wishes you a very HAPPY WOMEN'S MONTH!! We are keeping you inspired by bringing you only the best content by all the wonderful woman artists we work with. Take a listen to this podcast playlist to keep you inspired throughout the month of August.
Lebo Thoka – Seeds of the Dirt
Listening Time 28 minutes
First up on the list with a powerful exhibition and body of work about gender-based violence in South Africa is artist-photographer Lebo Thoka on her 2020 series and exhibition, titled Seeds of the Dirt. This project follows on her debut exhibition It is well, An Ode to Karabo (2018). This self-portrait series is as a continued exploration of the issue of gender-based violence that exists within South African society. Specifically under the umbrella of femicide, this series explores the issues of violence experienced by black female domestic workers within South African spaces.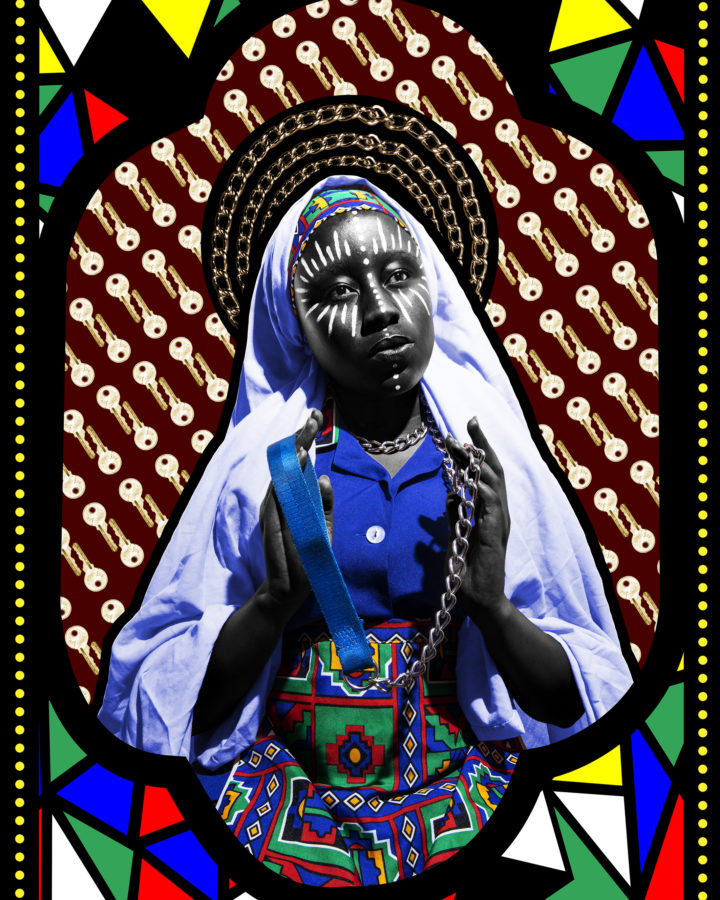 Claire Zinn – To Live with Caution Not with Fear
Listening Time 15 minutes
In this episode, get to know artist Claire Zinn, whose new artwork – To Live with Caution Not With Fear – provides some suitable words to live by in our post COVID world. Claire elaborates on her career in the arts, her exciting new printing process, working from her home studio, the inspiration behind her artworks Semper Virens – as seen in the group exhibition Another Kind of Blue – and To Live with Caution Not with Fear – available online for the RMB Turbine Art Fair 2020 – she also speaks about the joys of being part of The Printing Girls Collective and so much more.
Nina Torr: Wayfinding – Finding a way through 'Clicks & Pangs'
Listening Time 26 minutes
Next up we have illustrator Nina Torr in this episode, titled Nina Torr: Wayfinding – Finding a way through 'Clicks & Pangs'. Nina speaks about developing meaning through an organic method of creation, providing a sincere account of finding meaning in her work. You're bound to end this episode ready to explore tacit knowledge with creativity!
Zhi Zulu – Zebra Crossing & the life of an illustrator
Listening Time 22 minutes
Zhi Zulu is another fantastic female illustrator who began her collaboration with David Krut Projects in 2017. In this episode, Britt Lawton talks to Zhi Zulu about her silkscreen print, Zebra Crossing (2019). Zulu opens up about working with a new medium, how she feels entering the fine arts realm and what she learned about printmaking and her inner artist self. Of course, the very important question – whether the 'non Big Five' animals feel excluded – was naturally discussed as well.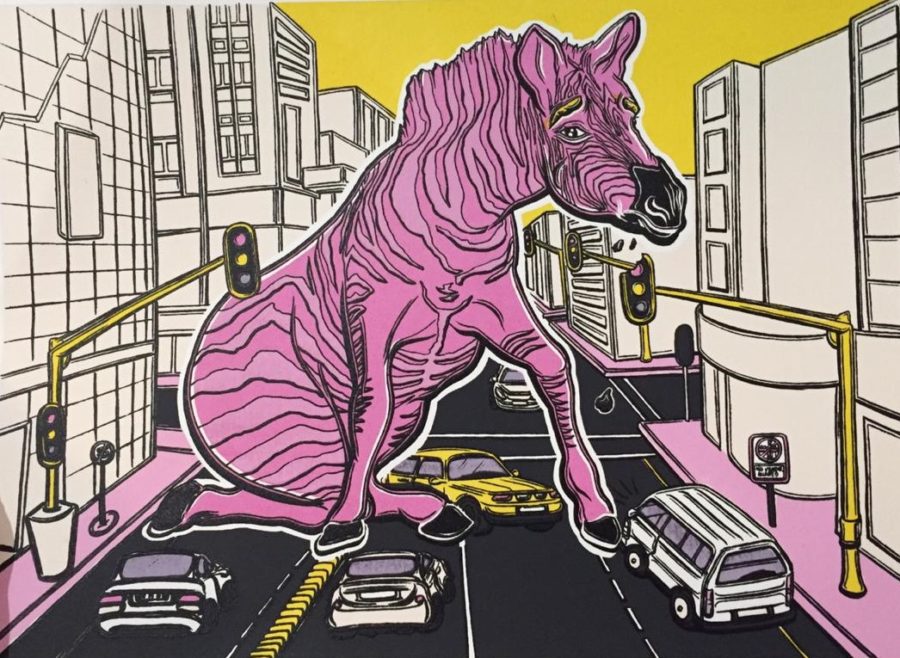 Zhi Zulu – The Powers of illustration
Listening Time 30 minutes
Take a listen to a previous episode with Zhi Zulu, in which she opens up about the impact she wants to make through art. Here, Zhi discusses her creative process, her origin story, her aim to preserve culture and tradition through illustration, as well as an educational tool, why representation matters, education and so much more!
Purnaa Deb – A Tale of Quests
Listening Time 20 minutes
Indian-born artist and printmaker Purnaa Deb shares her thoughts about female identity and her cultural traditions relating to art and gender. Purnaa investigates printmaking with homegrown Indian processes, and speaks about A Tale Of Quests (2018) – her first solo exhibition with David Krut Projects.
The Mystery of Creative Intuition with Theresa Hardman
Listening Time 41 minutes
Academic, artist and architect Theresa Hardman joins us in this episode to discuss the Mystery of 'Creative Intuition'. Topics covered include: what is creativity; the importance of solitude and collaboration; the rational and non-rational aspects of the creative process; psychology and Eastern philosophical influences on understanding the creative experience; the external factors that nurture creativity; mindfulness versus 'mindlessness'… & much more!
POLYTEKTON – Artist interrogation with Maja Maljević
Listening Time 12 minutes
Next up , Master Printer Jillian Ross interrogates artist Maja Maljević in an episode created for Maja's acclaimed solo exhibition Polytekton (2018). This podcast accompanied an exclusive event in 2018 where the audience participated in an experience of art in the dark – an experimental encounter with the artist and DKP collaborators Jillian Ross and Amé Bell.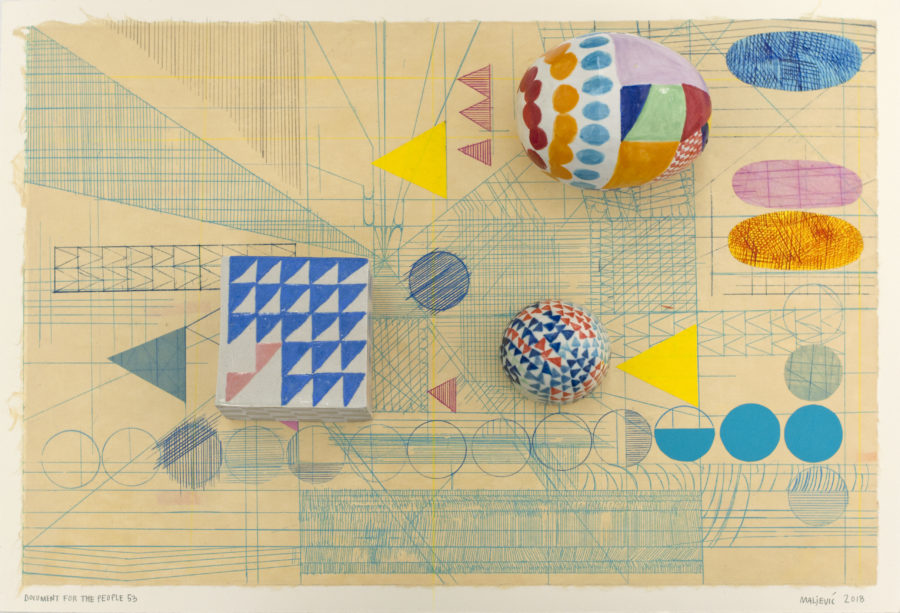 The Art We Make – Master Printer Jillian Ross
Listening Time 10 minutes
Last, but certainly not least, get to know the David Krut Workshop's Master Printer Jillian Ross. In this episode, she speaks about her origin story and her collaborative project with artist Colbert Mashile.
---
DK Inside Stories
DK Inside Stories is a visual feature that focuses on the collaborations and work produced by a number of local artists and the David Krut Workshop. Take a listen to artist Olivia Botha as she elaborates on her first collaboration with us and elaborates on the experience of printmaking.
Olivia Botha
First collaboration with DKW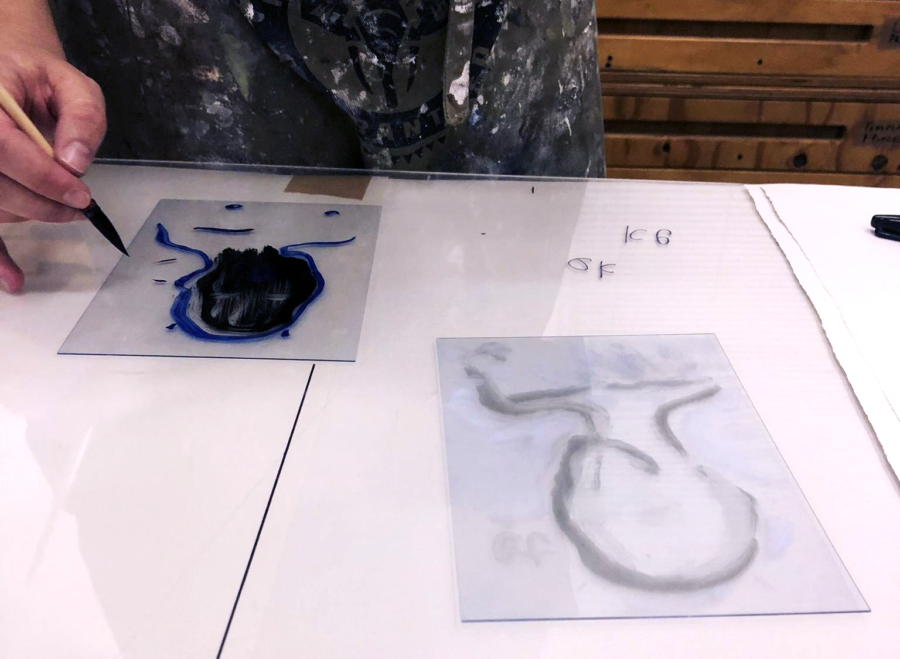 Aware of Being Aware
Deborah Bell
In this episode of the DK Inside Stories, Printer Kim-Lee Loggenberg gives insight into the intaglio print Aware of being Aware by Deborah Bell. The print was made in preparation for Bell's exhibition Invocations to the Plate 2018, a showcase of Bell's collaboration with David Krut Workshop (DKW) and visiting Master Printer Phil Sanders. Bell's work considers feminine energy and spirituality, as well as the border between the quotidian and the mythic.
And that's a wrap for now. We will be bringing you a lot more podcasts and video content about the celebrated female artists we have the good fortune of collaborating with.
Stay tuned, inspired and motivated this Womens month and always with David Krut Projects!