Notes from the David Krut Workshop (DKW), Arts On Main, Johannesburg. Compiled by Sarah Judge.
Word is one of a series of three prints, that forms part of Wilma Cruise's body of work, Advice from a Caterpillar. The question posed by Cruise in this work is: "What happens if the animals were in charge and treated us as we treat them?" For Cruise, this question relates broadly to the human-animal relationship, and its many complex facets, and also specifically to baboon politics in the Western Cape of South Africa, where man and animal compete for space and resources.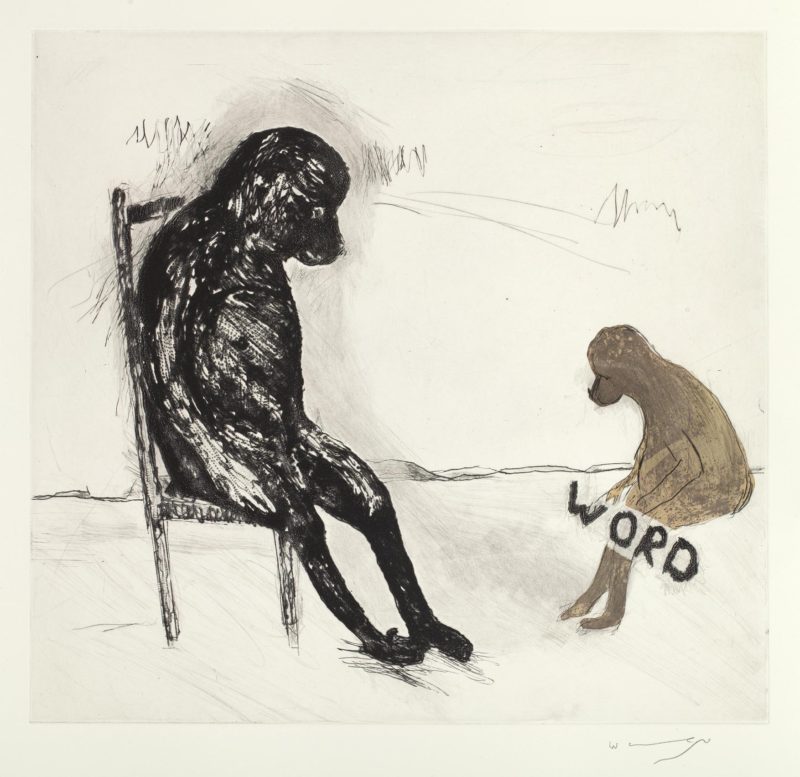 The title of the body of work refers to a scene from Lewis Carrol's fantastical children's story, Alice in Wonderland, in which the main protagonist, a little girl called Alice, meets a languid, anthropomorphic caterpillar sitting on a mushroom and smoking a hookah. She enters into a conversation with him, which causes her to doubt herself and what she knows about the world. Everything is confusing to Alice. The caterpillar seems to know how things work, while Alice doesn't know who she is or even what size she is. This topsy turvy relationship between worm and human is an inversion of the normal Cartesian order. In Advice From a Caterpillar Cruise explores the complex relationships between humans and animals and asks tough questions around power.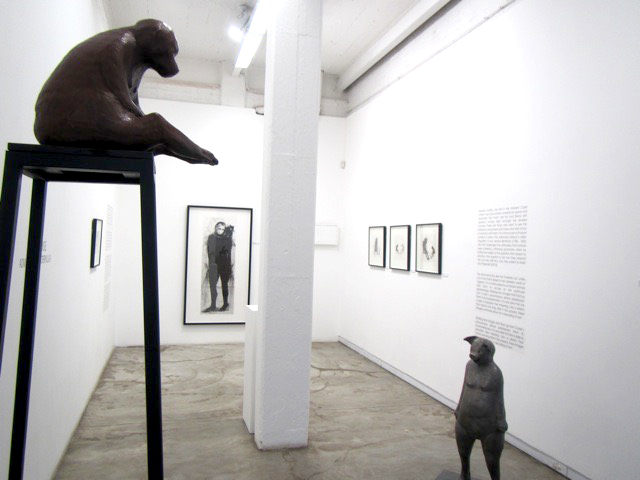 Cruise grew up under the apartheid regime, which was predicated on the oppressive categorization of human beings. Her experience and understanding of this system has caused her to look carefully at identity politics, which form a central theme in her work. The artist often uses representations of the body (the site of experience) as a vehicle for exploring meaning, combined with images that "float" from her subconscious. In this way, her work functions like a haunting dream, prompting a possible "decoding" of the self. In the case of Advice from a Caterpillar, Cruise invites the viewer to extend this decoding beyond the self and into the realm of self in relation to others, both human and non-human.
Cruise, a multi-tasker of note, is a sculptor, ceramicist, printmaker, public artist and accomplished equestrian, and first began collaborating with Jillian Ross, Master Printer at the David Krut Workshop in Johannesburg in 2007. In the same year, Cruise and Ross also worked together at the Lower East Side Printshop in New York, where they were both visiting simultaneously
In 2015, Cruise visited DKW to create Word and the other two works in the series, End Game and The Queen, all of which present imagery of animals in 'human settings'.
Cruise's time at the workshop in 2015 allowed for an exploration of a variety of printmaking techniques, including drypoint on copper plate using a Dremel drilling tool. The print was editioned on paper with cut pieces of chine collé, tea-staining and hand painting on natural Japanese paper, all resulting in images that are both visually and technically complex.
The edition of the plate was partially printed in 2015, and finally completed in mid-2020 by Printer Kim-Lee Loggenberg at David Krut Workshop, Arts On Main, which has prompted us to re-look at this fascinating body of work.
In Cruise's work, animals feature as our living and feeling counterparts or totems, their lives and deaths are imaged with the same… urgency with which Cruise images human beings. Both intertwined and apart from humans, animals in Cruise's work appear as witnesses to the precariousness of being in the world. Tangled with the fragility of human beings, animals matter (Gerhard Schoeman, 2009:12).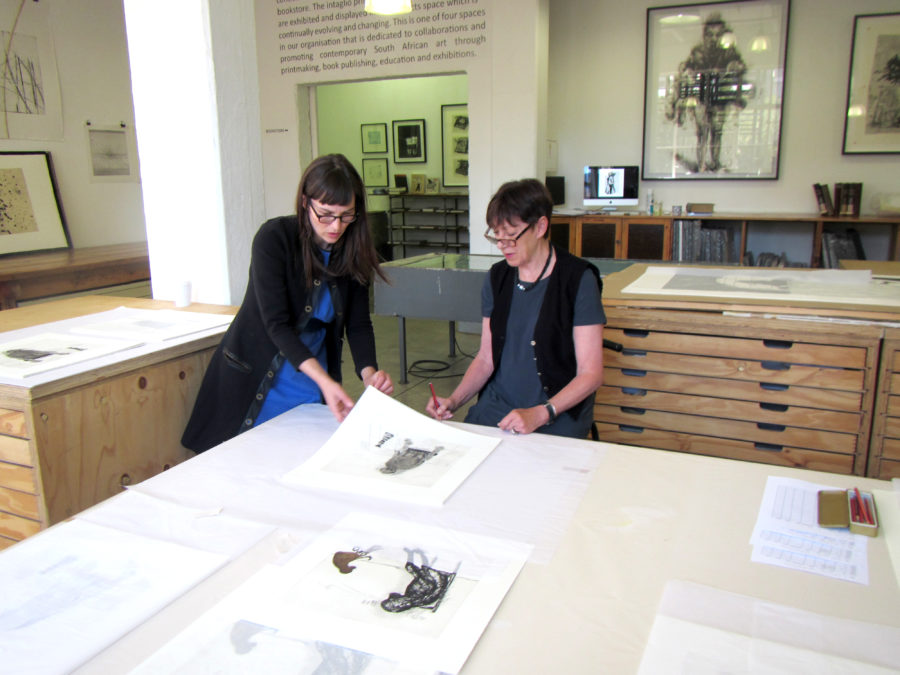 Click here to view available works for purchase.