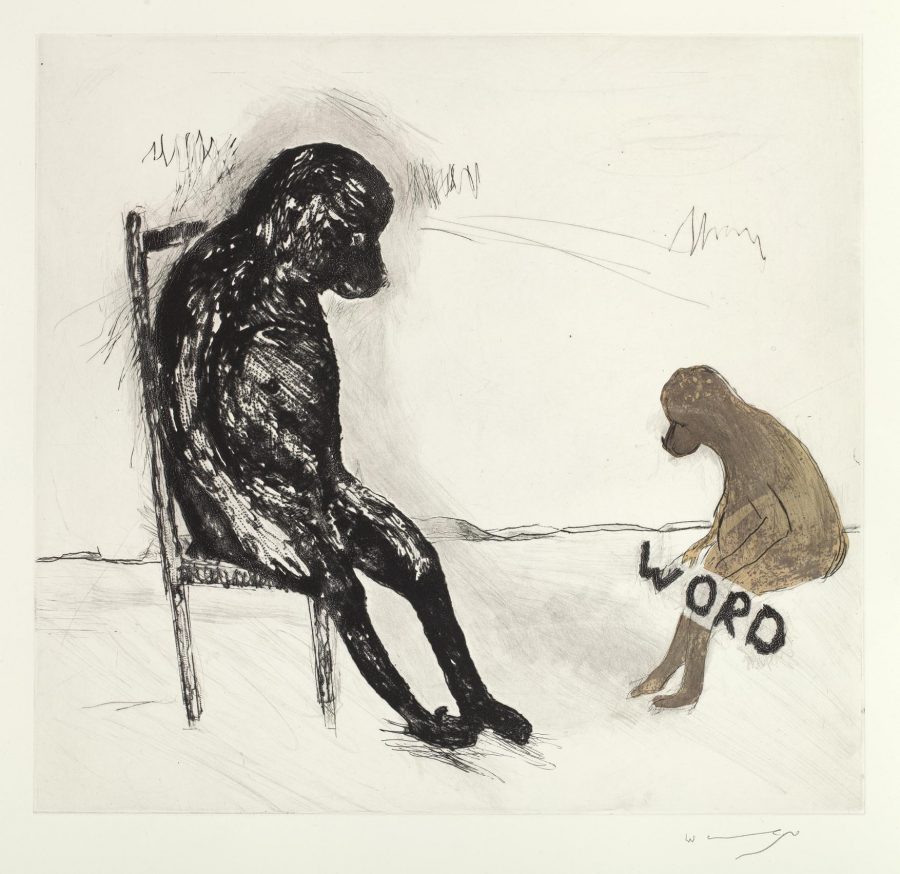 Sculptor, ceramicist, printmaker and public artist, Wilma Cruise has collaborated with David Krut Workshop (DKW) from the late 2000s. Cruise grew up under the Apartheid regime, which was predicated on the oppressive categorization of human beings, making identity politics central to her work. The artist uses the body (the site of experience) as a vehicle for exploring meaning together with images that "float" from her subconscious. In this way, her work can function like a haunting dream, prompting a possible "decoding" of the self.
Word is part of a body of work which explores human-animal relationships, asking: "what happens if the animals were in charge and treated us as we treat them?" For Cruise, this question relates specifically to "baboon politics" in the Western Cape where man and animal compete for space and resources.
Watch Kim-Lee Loggenberg as she prints an edition of Word, 2015 by Wilma Cruise.
Artist:
---
Title:
Word
---
More about:
---
Year:
---
Artwork Category::
---
Media & Techniques:
---
Edition Size:
15
---
Image Height:
29,8 cm
---
Image Width:
31,6 cm
---
Sheet Height:
45 cm
---
Sheet Width:
43.7 cm
---
Availability:
Available
---
Framing:
Unframed
---