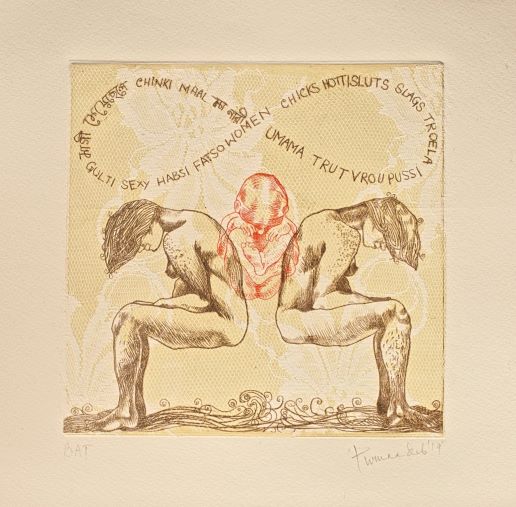 Biography
Born and raised in Kolkata, India: Johannesburg-based artist Purnaa Deb received her Master of Fine Arts in 2012 with a specialty in Printmaking from Rabindra Bharati University, India. She was awarded a fellowship in 2014 and spent a year in the Printmaking department of National Lalit Kala Academy (by Government of India) whilst participating in several group exhibitions and community-based art activities. In addition, the artist spent time as an arts educator within different educational arenas to teach alternative methods of mark-making and creative practice.
Deb continues to create work and exhibit in multiple art fairs and exhibitions throughout Johannesburg and India.
Collaboration History
The artist relocated to Johannesburg in 2015 and gained an internship with David Krut Workshop (DKW), where an opportunity arose to expand and refine her printmaking practice. Whilst honing her skills in the collaborative studio environment, Deb also teaches Printmaking techniques to students at the Artist Proof Studio (APS).
Watch below where Purnaa Deb discusses printmaking in India and her own relationship with the medium while working at the David Krut Projects space in Parkwood, Johannesburg, 2018.