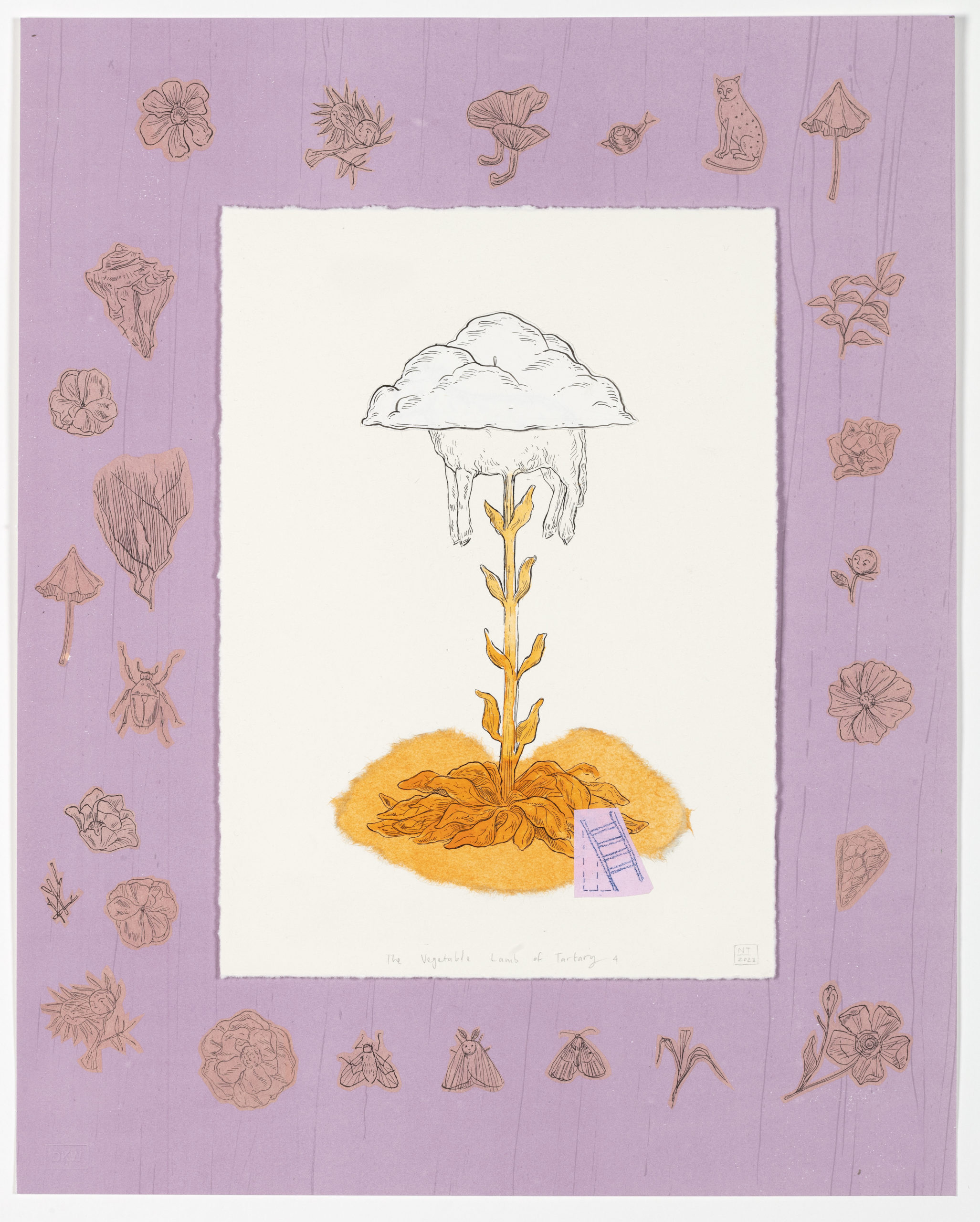 Collaboration History
In 2016, Nina Torr worked in collaboration with David Krut Workshop (DKW) to create a number of watercolour monotypes. The ensuing works were featured in the group exhibition A Piece of Work in 2017.
In 2018, she produced new etchings with the team at DKW which were subsequently shown at David Krut Project's (DKP) booth for the RMB Turbine Art Fair 2019.
In 2020, Nina Torr had her solo Masters exhibition at the David Krut Gallery in Parkwood in 2020 titled Wayfinding.
She has also been part of various other group exhibitions at DKP.
At the end of 2022 and beginning of 2023, Torr collaborated with DKW to create a brand new series of etchings with handpainting and chine colle. The body of work which was shown at the end of February 2023 at The Blue House in Parkwood in a solo exhibition titled Marginalia.
Biography
Nina Torr, born 1987, is an artist/illustrator based in Pretoria. After obtaining her BFA from Parsons School of Design, New York, in 2010, Torr returned to South Africa to further expand on her artistic practice. Torr frequently participates in various exhibitions and is a lecturer in illustration at the Open Window. Torr has to date had eight solo exhibitions, Wayfinding was her Masters exhibition that took place at David Krut Projects Johannesburg in 2020.
Torr's work explores mental landscapes inhabited by characters pursuing a journey of sorts. Her images imply open-ended narratives that invite the viewer to participate and engage with them on a personal level.
Torr's illustrations have been featured in local publications such as Essie Letterpress' Artist's Almanac, the Bat Butt Zine and iJusi. Besides working with DKW, she has also produced prints in collaboration with Black River Studio as part of the 50ty/50ty Prints range and lithographs with The Artist's Press. Torr frequently exhibits at In Toto Gallery (JHB), 99 Loop (CT) and NO END Contemporary (JHB).
She is currently completing her MTech at the University of Johannesburg, South Africa.