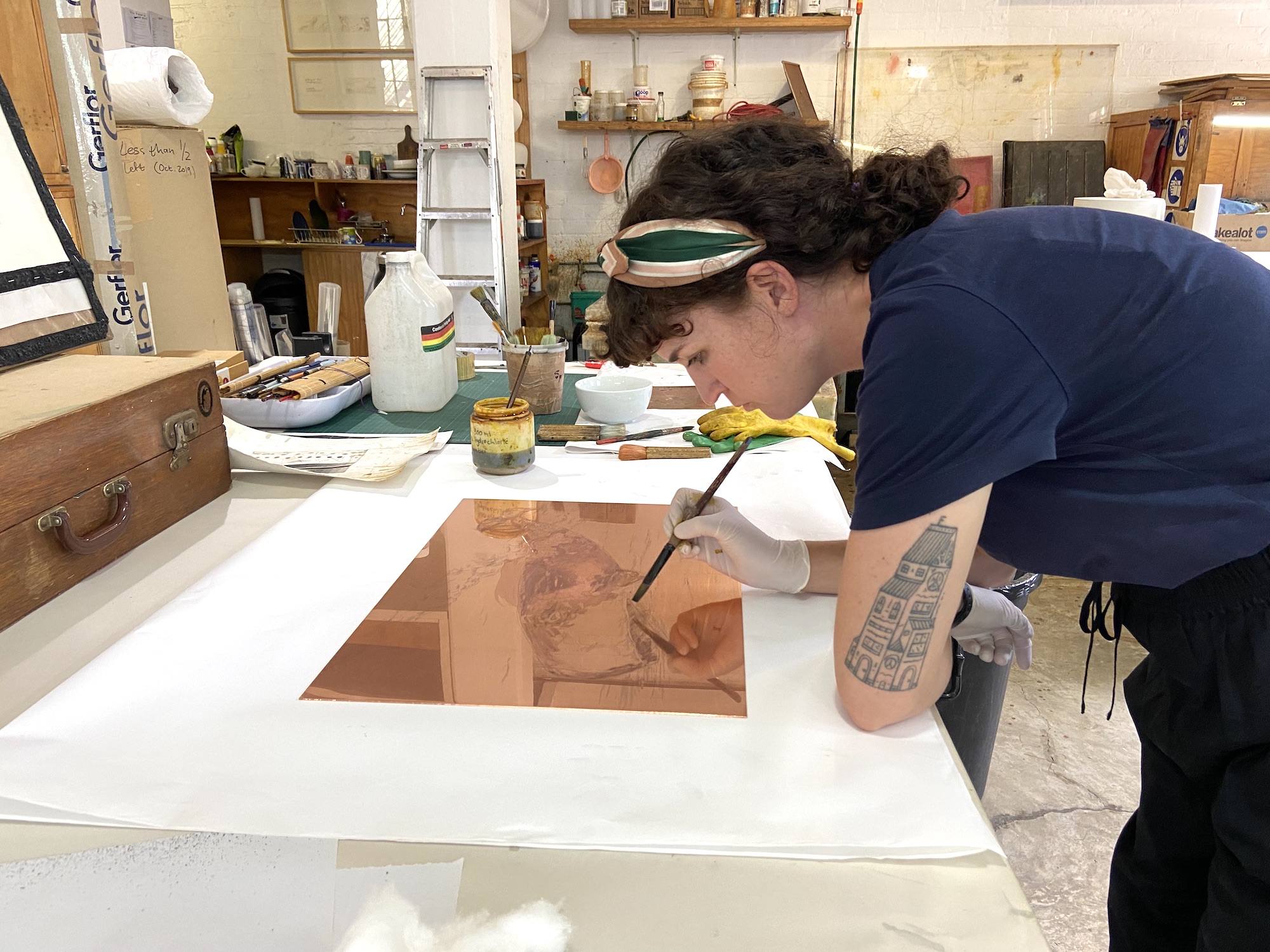 Text by Roxy Kaczmarek
Pretoria-based artist and illustrator Nina Torr has been back and forth between the neighboring cities to work at the David Krut Print Workshop on a new alchemical collaboration with printmaker Roxy Kaczmarek.  
"Torr's work explores mental landscapes inhabited by characters pursuing a journey of sorts. Her images imply open-ended narratives that invite the viewer to participate and engage with them on a personal level."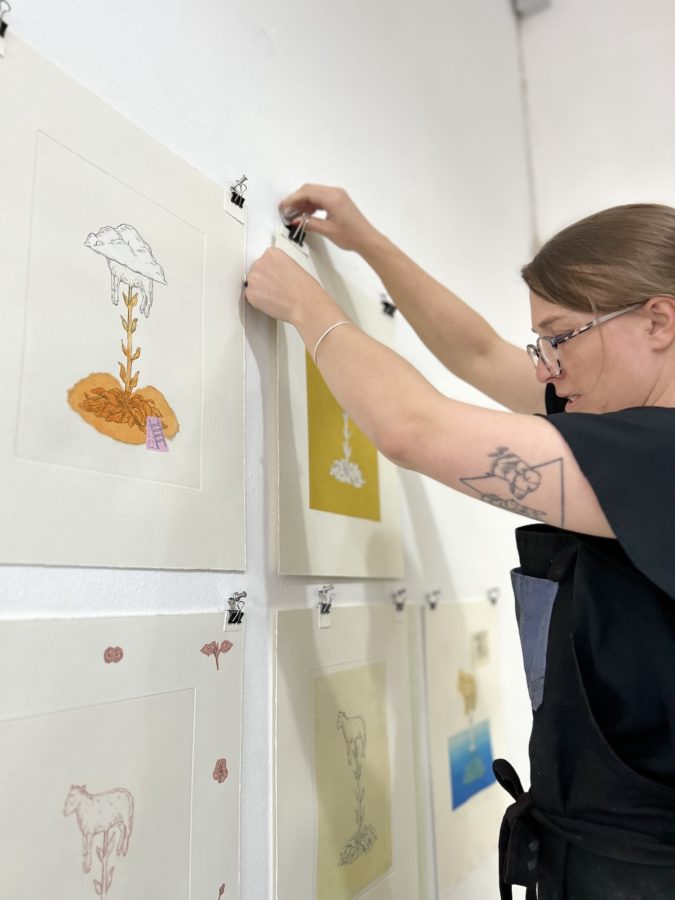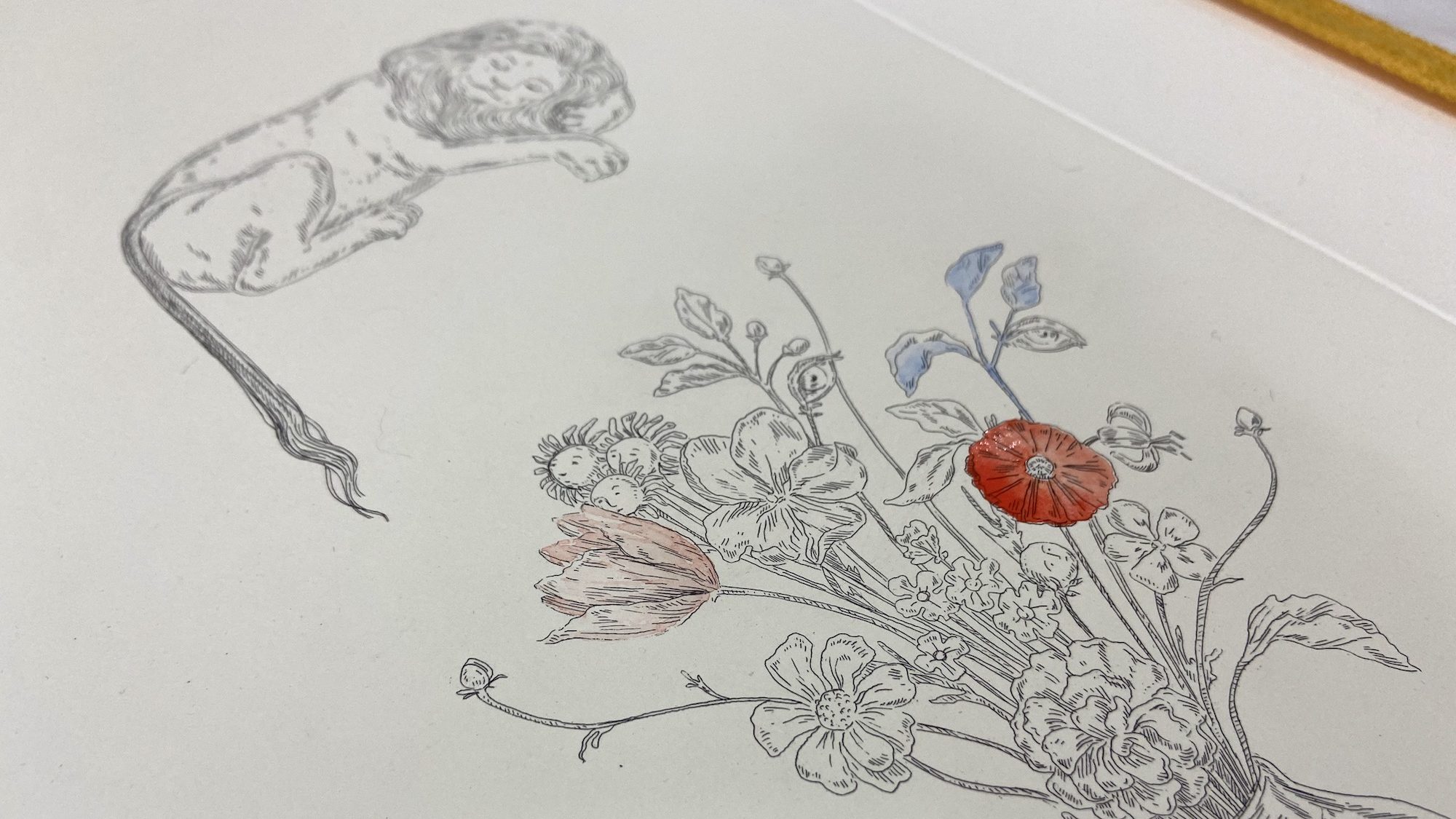 The workshop transforms into a kind of laboratory when Nina arrives, the smell of coffee brewing, and tools laid out ready to begin experimentation and exploration for the day. Nina has been exploring and navigating an extension of her digital illustrative practice but in the manual realm of etching. This printing technique accesses the traditional method of printmaking on which the foundations of digital design programs are based.
Nina has been using the techniques of hardground to explore fine lines and softground to explore pencil like textured marks etched into the copper.
Another challenge the duo have been working on, is creating layered and 3 dimensional variations of the prints, responding to Nina's collage and pop-up style of image making.
Roxy has been working with Nina to suggest different ways of creating layers, colour and tone which are so easily achieved in the digital landscape. Working with the assistance of other DKW team members – Printer Sarah Judge and print assistant Jesse Shepstone – multiple variations of the plates are pulled in different colours and printed technical variations like top/surface rolling.
The prints are due to be launched at Nina's upcoming solo project at the 151 Gallery early in 2023.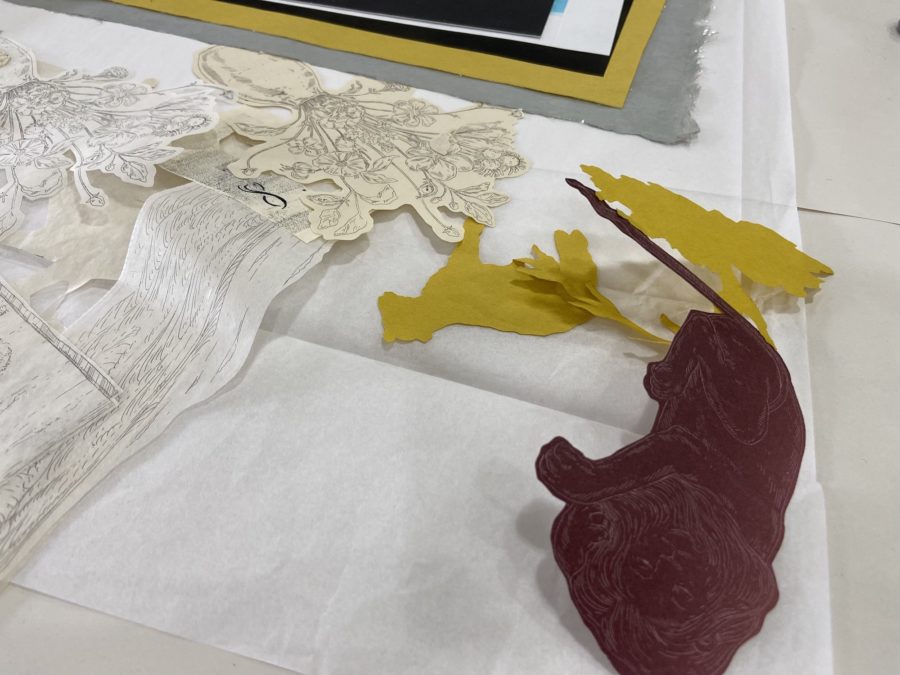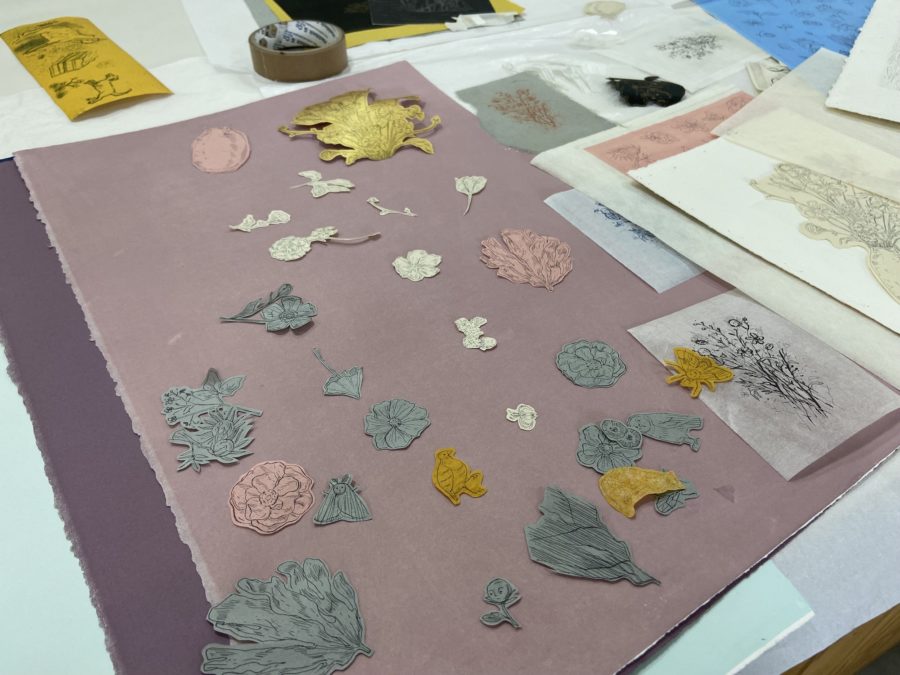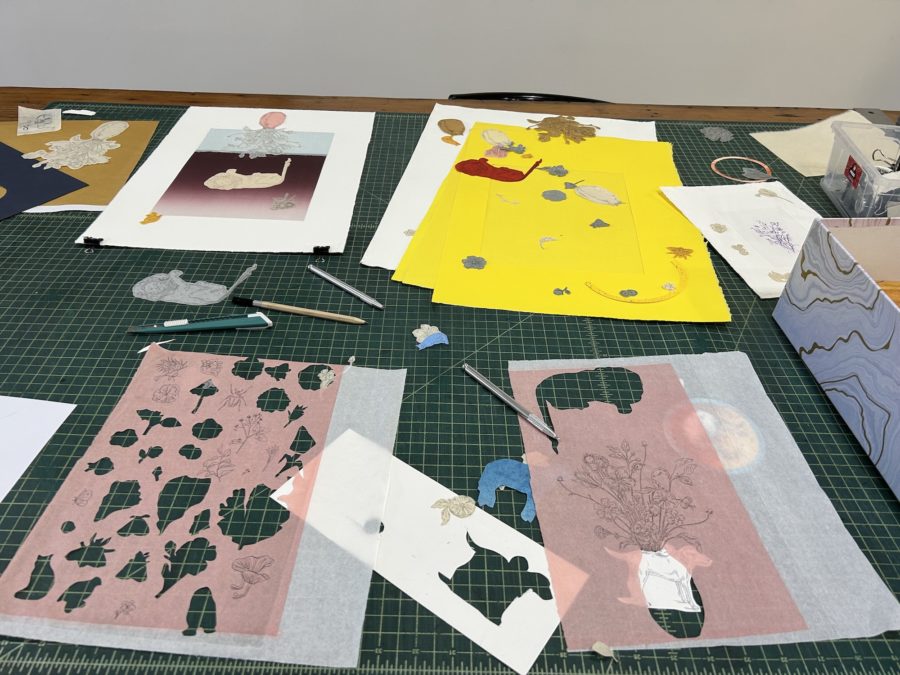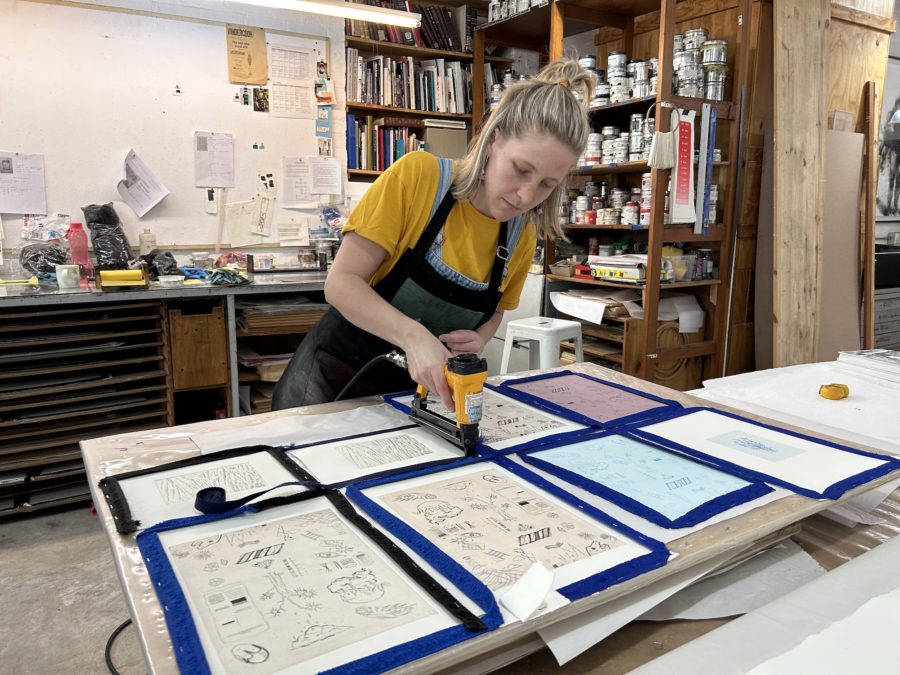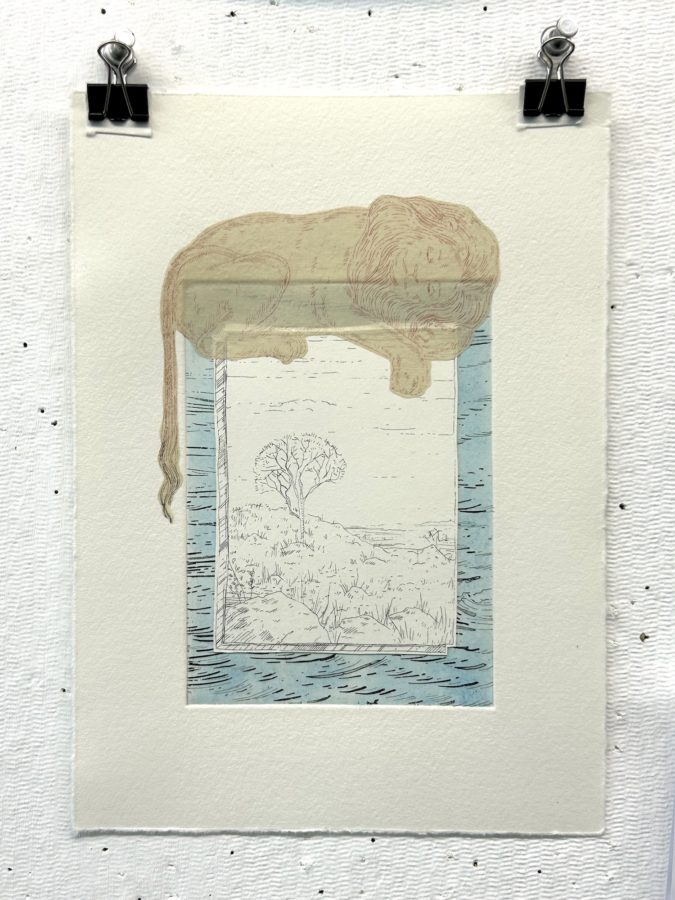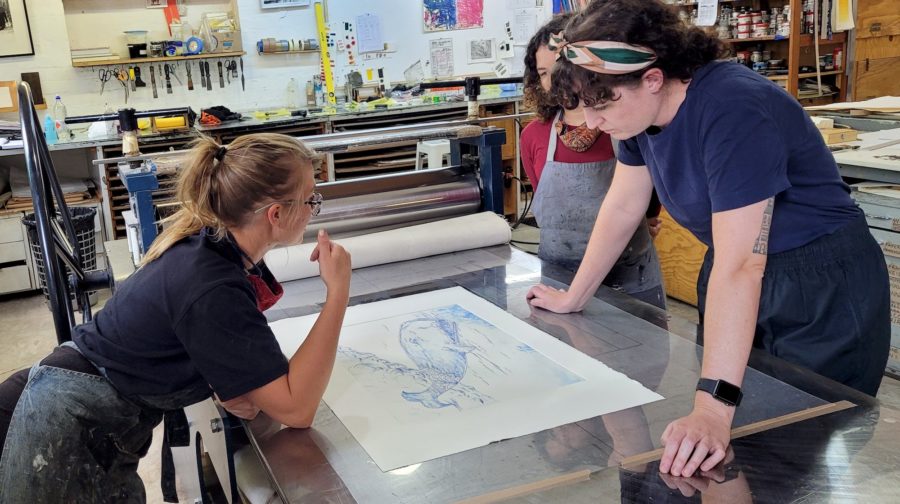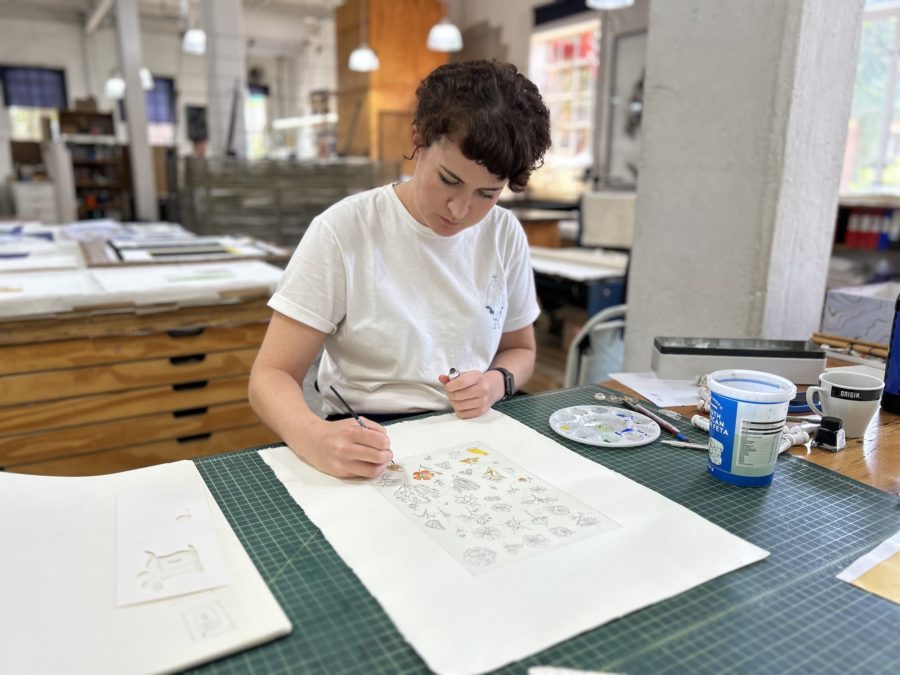 For more information and to sign up for a pre release catalogue please email: [email protected]