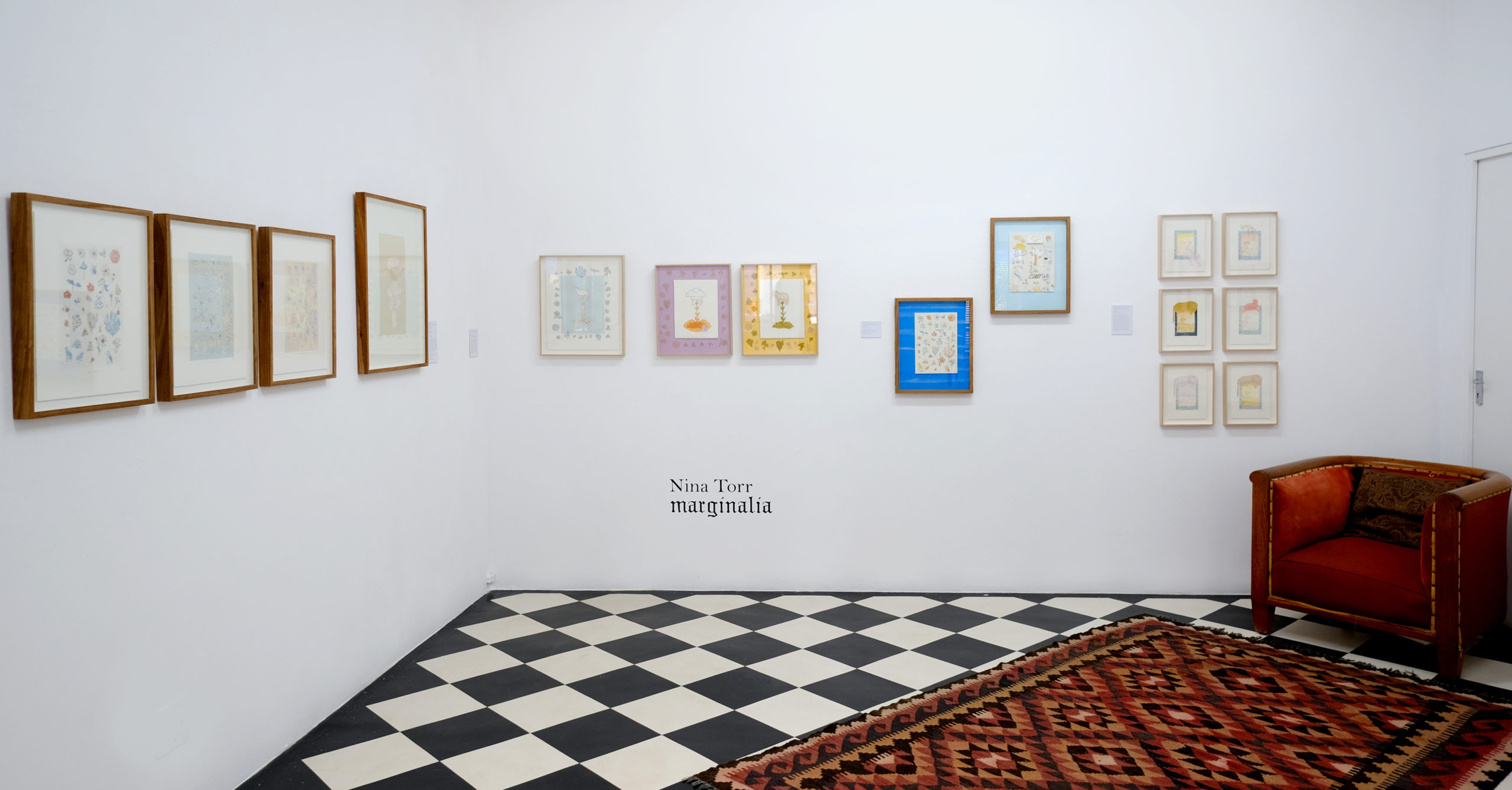 In his book, The Vegetable Lamb of Tartary (1887), Henry Lee describes the legendary lamb as believed to be both a true animal and a living plant. However, he states that some writers believed the lamb to be the fruit of a plant, sprouting forward from melon-like seeds. Others, however, believed the lamb to be a living member of the plant that, once separated from it, would perish.
David Krut Projects is pleased to present Marginalia, a solo exhibition by Nina Torr which includes a collection of unique variation etchings and unique pieces with hand-printed and hand-worked elements. Following her MA show Wayfinding at David Krut Projects in 2020, Torr was invited back to the David Krut Workshop in 2021 with the idea of exploring new imagery through etchings and incorporating elements of collage. Torr started with a test plate that incorporated a series of familiar visual notations using various techniques. The title of the exhibition – 'marginalia' – refers to notes, drawings and other embellishments found in the margins, particularly in old texts.
During the Middle Ages and into the Renaissance, scribes made notes to clarify or illuminate information for future readers, in the borders of luxurious, hand-copied manuscripts. The rarity of the written word during this period and close association with religion endowed different manuscripts with great importance, engendering lavish illustration in borders surround prayer passages and Books of Hours. Like these sometimes peculiar doodles from this period, Torr's works of oddity tell tales of strange lore, conquest and collection, of the malleable nature of knowledge over time. Moreover, elements of our increasingly hyper modern age appear as subtle suggestions.
The making of these unique prints, in collaboration with printer Roxy Kaczmarek, brought together several techniques, including silkscreen to achieve the flat coloured areas of paper in both the base and collaged elements, hardground and softground etching printed in a variety of colours, colour-roll printing, hand painting, chine colle, and collage. The practice of collage is an integral process in Torr's mental toolbox, allowing a fluidity in composition-making. It further imparts the related idea of metaphor, which resonates with the artist's thinking and creative process. Torr notes that any creative endeavour is, in simple terms, finding intersections.
Marginalia presents a body of surrealist oddities, which take notes from natural and cultural history, myth and folklore, specimen collections and historical book objects, created in such a way as to impart our current realities of digital screens and windows.
Opening:
Saturday 25 February from 10:00am, with an address by Prof. David Paton at 10:30am
The Blue House at 151 Jan Smuts Avenue, Parkwood