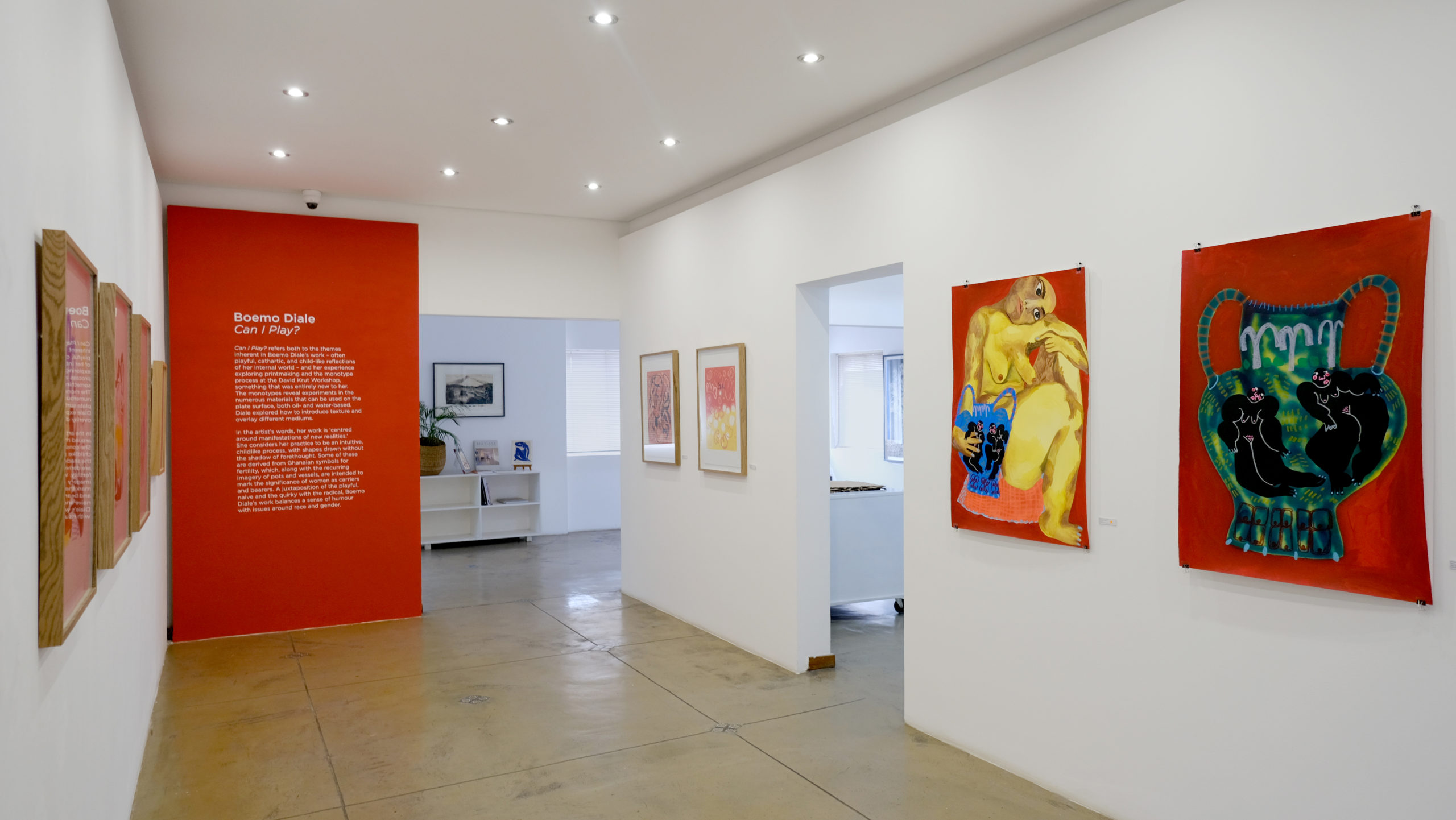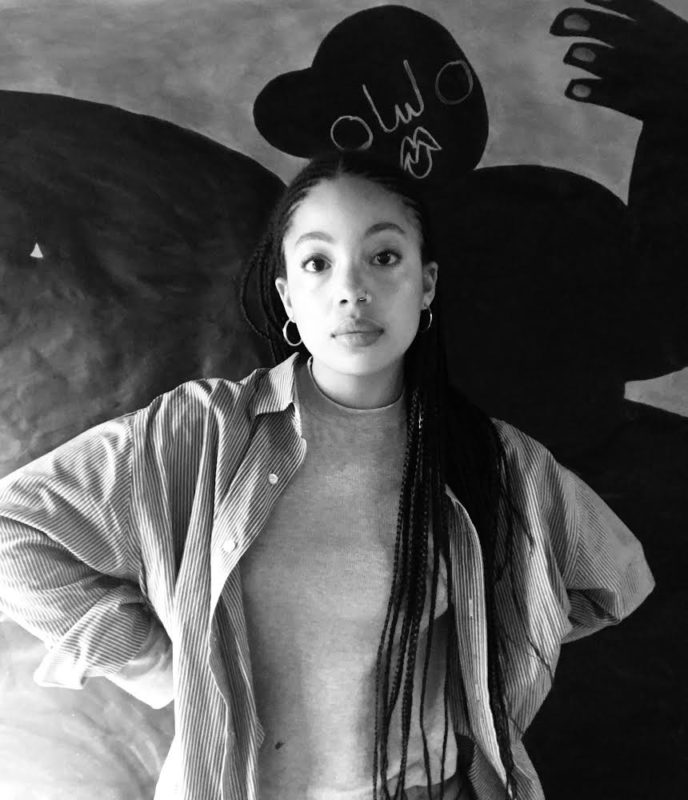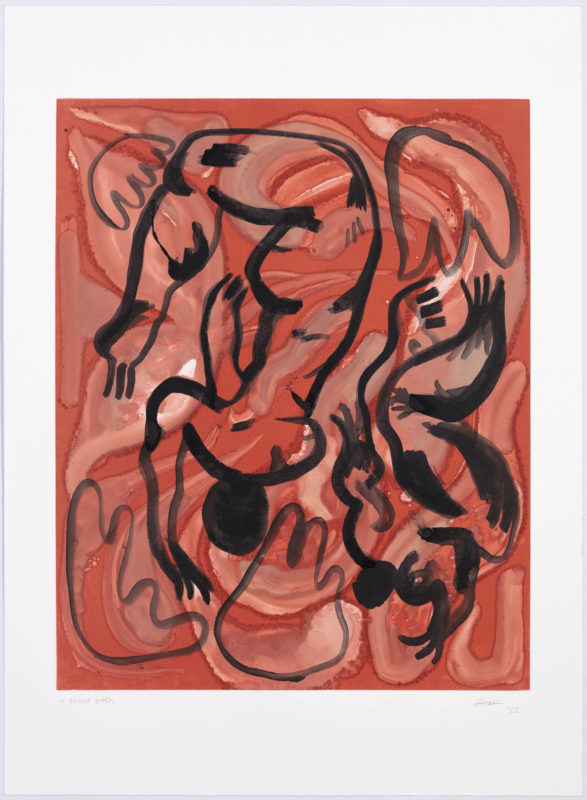 David Krut Projects is pleased to present Can I Play? a showcase by Boemo Diale which features unique works on paper, monotypes, and a linocut edition variation made in the David Krut Workshop where Diale interned in 2022. Having met David Krut at the Turbine Art Fair in 2021, she undertook the internship to see how print could influence her practice. The multidisciplinary artist is currently pursuing an Honours in Film and Television.
The title Can I Play? refers both to the themes inherent in Diale's work in general – often playful, cathartic, and child-like reflections of her internal world – and her experience exploring printmaking and the monotype process, something that was entirely new to her. The monotypes reveal experiments in the numerous materials that can be used on the plate surface, both oil- and water-based. Diale explored how to introduce texture and overlay different mediums.
In the artist's words, her work is "centred around manifestations of new realities." She considers her practice to be an intuitive, childlike process, with shapes drawn without the shadow of forethought. Some of these are derived from Ghanaian symbols for fertility, which, along with the recurring imagery of pots and vessels, are intended to mark the significance of women as carriers and bearers. Diale's works pursue the manifestation to carry a new reality into existence. A juxtaposition of the playful, naive and the quirky with the radical, Boemo Diale's work balances a sense of humour with issues around race and gender.
For availability and pricing, please contact [email protected]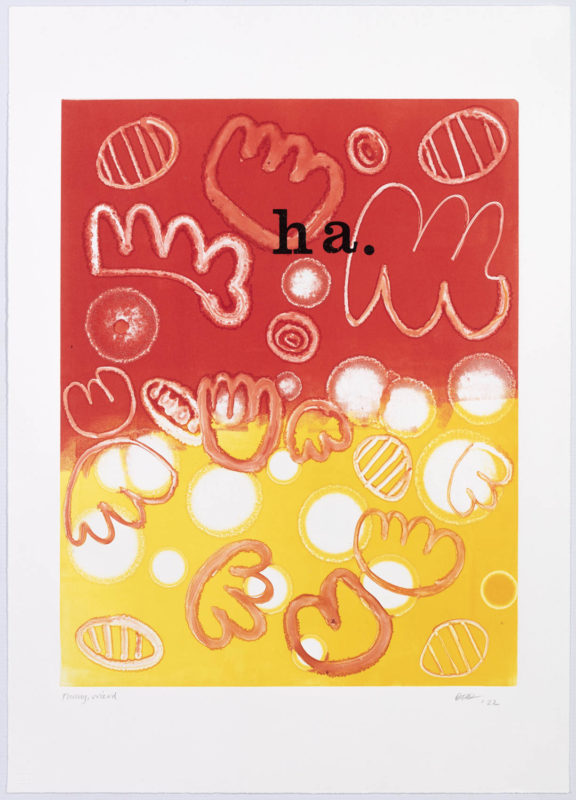 For availability and pricing, please contact [email protected]