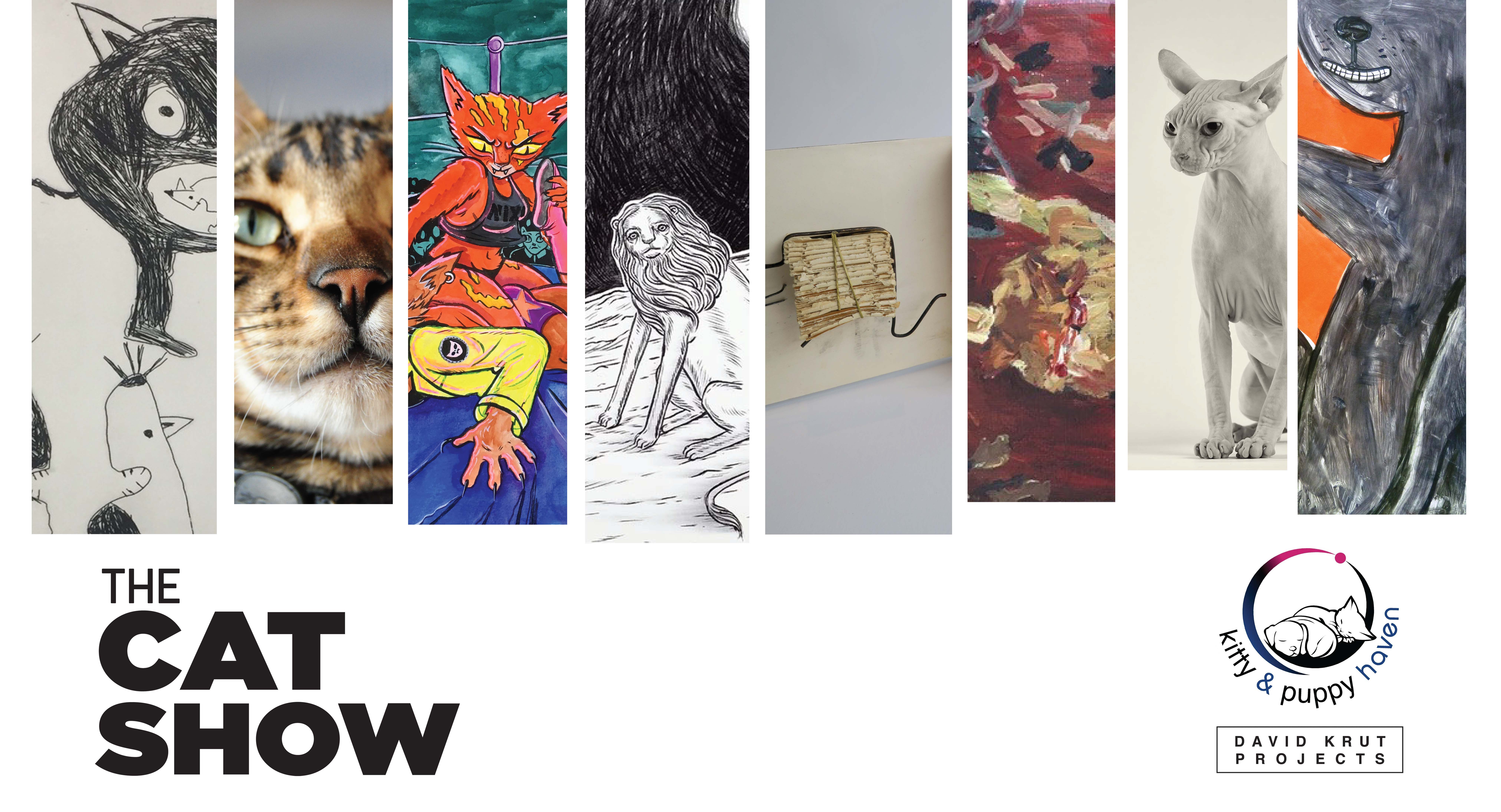 THE CAT SHOW | GROUP EXHIBITION
EXHIBITION RUNS UNTIL 2ND OF FEBRUARY 2019
Extended until 9 February 2019
David Krut Projects is pleased to present a group exhibition of works by young and established artists in our end of year exhibition titled The Cat Show.
Through a range of artistic disciplines from painting, sculpture, design, illustration and photography, The Cat Show embodies the nature of cats in a quirky, curious, playful and memorable showcase. This exhibition brings together cat and art lovers alike, to celebrate the feline form. The artists have explored the significance of cats, not only as artistic muse but as mystical creatures, enigmatic and poised between the domestic world and their nocturnal realm.

The Cat Show opens on Saturday, 1 December 2018 at 11am
_______________________
Featured Artists Include:

Jared Aufrichtig, Roger Ballen, Lynda Ballen, Conrad Bo, Natasha Brown, Katherine Bull, Fanie Buys, Elize de Beer, Lucie de Moyencourt, Bevan de Wet, Kaelik Dullart, Brett Eloff, Daniel Feinberg, Richard Forbes, Heidi Fourie, Gordon Froud, Ivy Grobler, Sarah Hunkin, Mandie Immelman, Elrie Joubert, Roxy Kaczmarek, Andrew Kayser, William Kentridge, Banele Khoza, Britt Lawton, Kim-Lee Loggenberg, Maja Maljević, Rhett Martyn, Colbert Mashile, Wayne Matthews, Bronwyn Millar, Martin Motha, Noma Ngwenya, Allison Shaw, Nathaniel Sheppard III, Hannah Shone, Jonathan Silverman, Johan Louw Stegmann, Richardt Strydom, Nina Torr, Gabrielle Van Der Merwe, Lanita van Niekerk, Anja Venter, Diane Victor, Mary Wafer, Peter Weinberg, Zhi Zulu.

In association with Kitty and Puppy Haven, David Krut Projects is running a campaign to accept the generous donations of cat food for the duration of the exhibition and will donate a percentage of sales to Kitty and Puppy Haven as a commitment to give back to our feline inspiration.
____________
142A Jan Smuts Avenue, Parkwood, Johannesburg
Gallery Hours: Mon – Fri 9am – 5pm; Sat 9am – 4pm
For more information contact [email protected] or 011 880 6368
Installation Images: