The Nature of Buildings at 151 Gallery
151 Jan Smuts Ave, Parkwood, Johannesburg
11th February – 30th March 2019
'The Nature of Buildings' is a conversational showcase between two series of prints by artists Rhett Martyn and Mary Water. Both series, Martyn's Horse Series and Wafer's Ninth Floor series, explores the nature of buildings and architecture either conceptually or socio-politically. While both artists make use of the formal elements of architecture, each explores the different scopes of the power that buildings hold.
Wafer's Ninth Floor exhibition in 2015 was a new body of paintings and etchings that continue Wafer's interest in structural marginality and exclusion in contemporary South Africa. Following her previous inquiry into the Marikana massacre, Wafer's research on John Vorster Square – the police station that embodied the violence of the apartheid system – explores moments along South Africa's post-democratic timeline in order to interrogate cultural change (or the lack thereof). The sinister, and in places deteriorating, facade of John Vorster Square, now Johannesburg Central Police Station, is, in this work, a signifier of the collective trauma embedded in many of our urban spaces. It embodies a shared anxiety that is a consequence of the brutality of daily life in South Africa. The title is a reference to the poem In Detentionby Chris van Wyk. The menacing presence of the police station is a monument to systemic violence, and is painstakingly explored in Wafer's large oil paintings.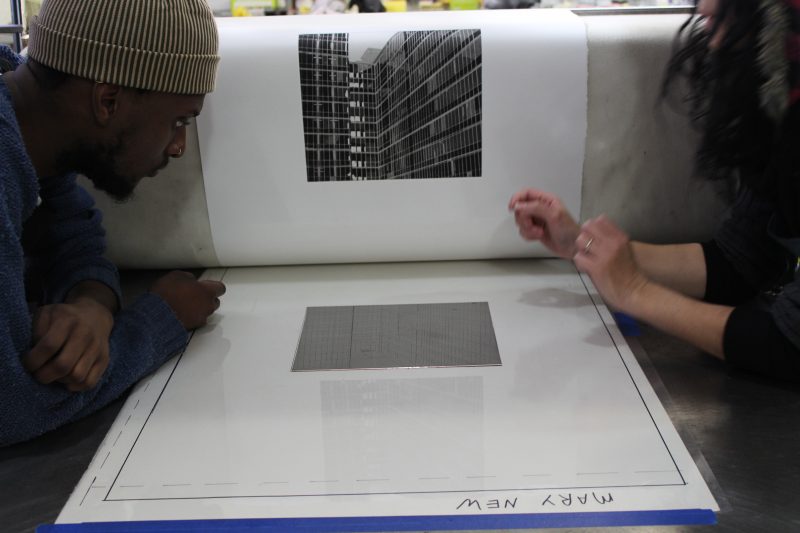 In 2018 Martyn introduced his project '1:10 Modernist Plunder: The New Constructivists' as the culmination of an 8-month long research project. Exposing the process driven directives of his art making, Martyn maked use of various devices such as a 1 to10 scale architectural model, printmaking, and sculpture to highlight his latest research obsession with that of a prominent Mozambican architect, political activist and art collector João Mangual. Mangual, an avid collector of Russian modernist sculpture of the "New Constructivists" was mysteriously found dead in Johannesburg in 1978.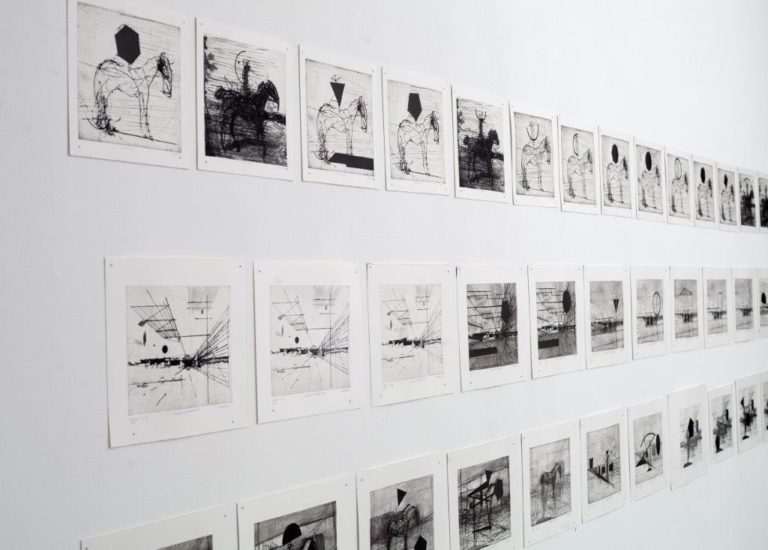 For more information about the available works and the showcase please contact [email protected]