By Roxy Kaczmarek & Melissa Waters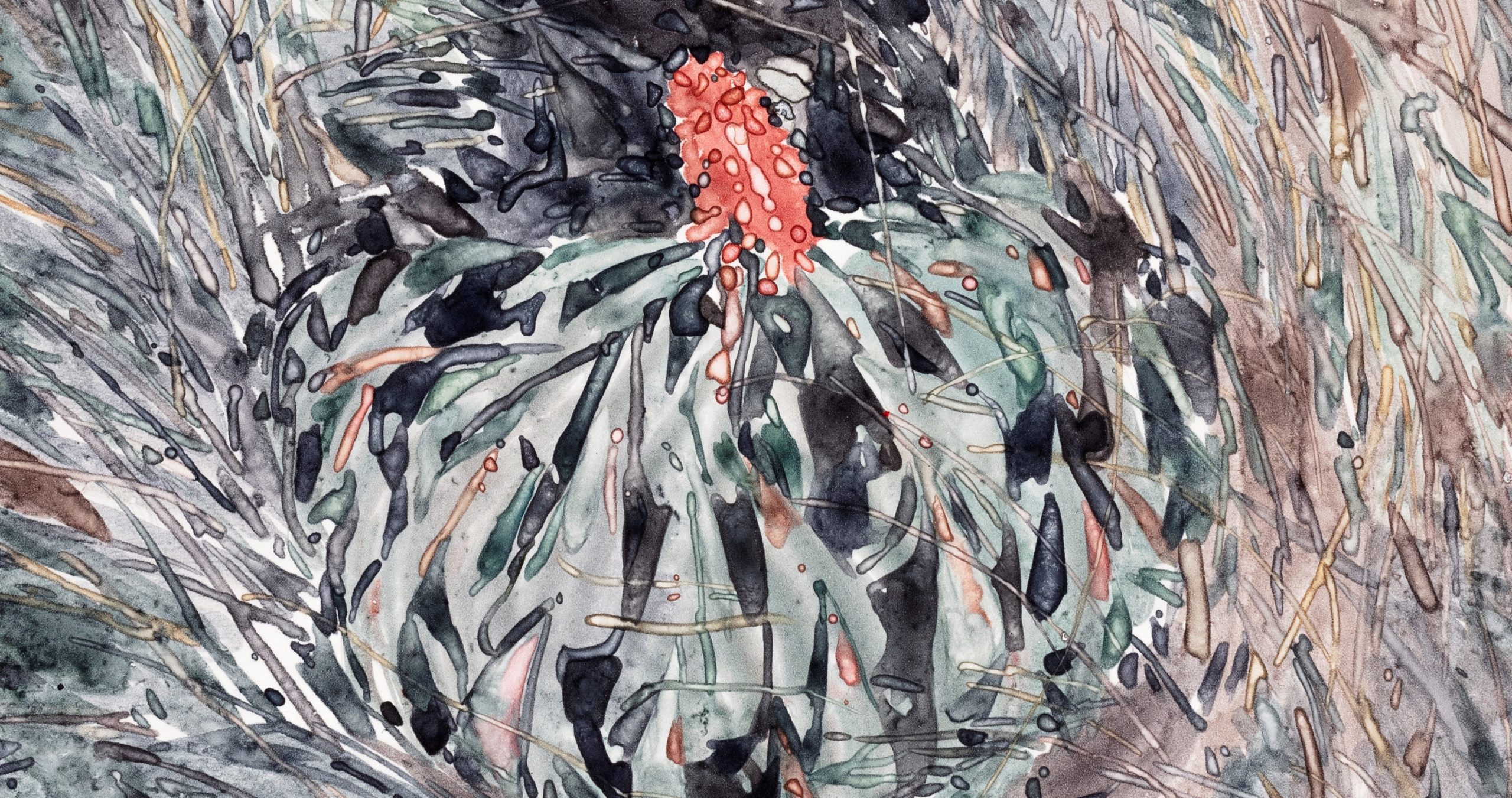 Monotypes are known to be called the "painterly print" as well as the "printer's painting". As David Krut has described it, a monotype can essentially be viewed as a painting that just happens to have gone through a press, leaving a distinct quality of mark different to ones found with more traditional painting. Some monotypes and monoprints are more complex than this, with further processes involved. These works often bring together elements of painting, drawing and printmaking.
To define it, a monotype is a single impression created from a matrix applied with paint or ink. Yielding only one print, this technique is unique in that it cannot produce an edition of multiples. The pigment that remains after the pull is often insufficient to make a second impression unless more is applied. The application of further ink or the printing of the 'ghost image' will invariably create a different image, and thus each work is unique and unreplicable in that exact form.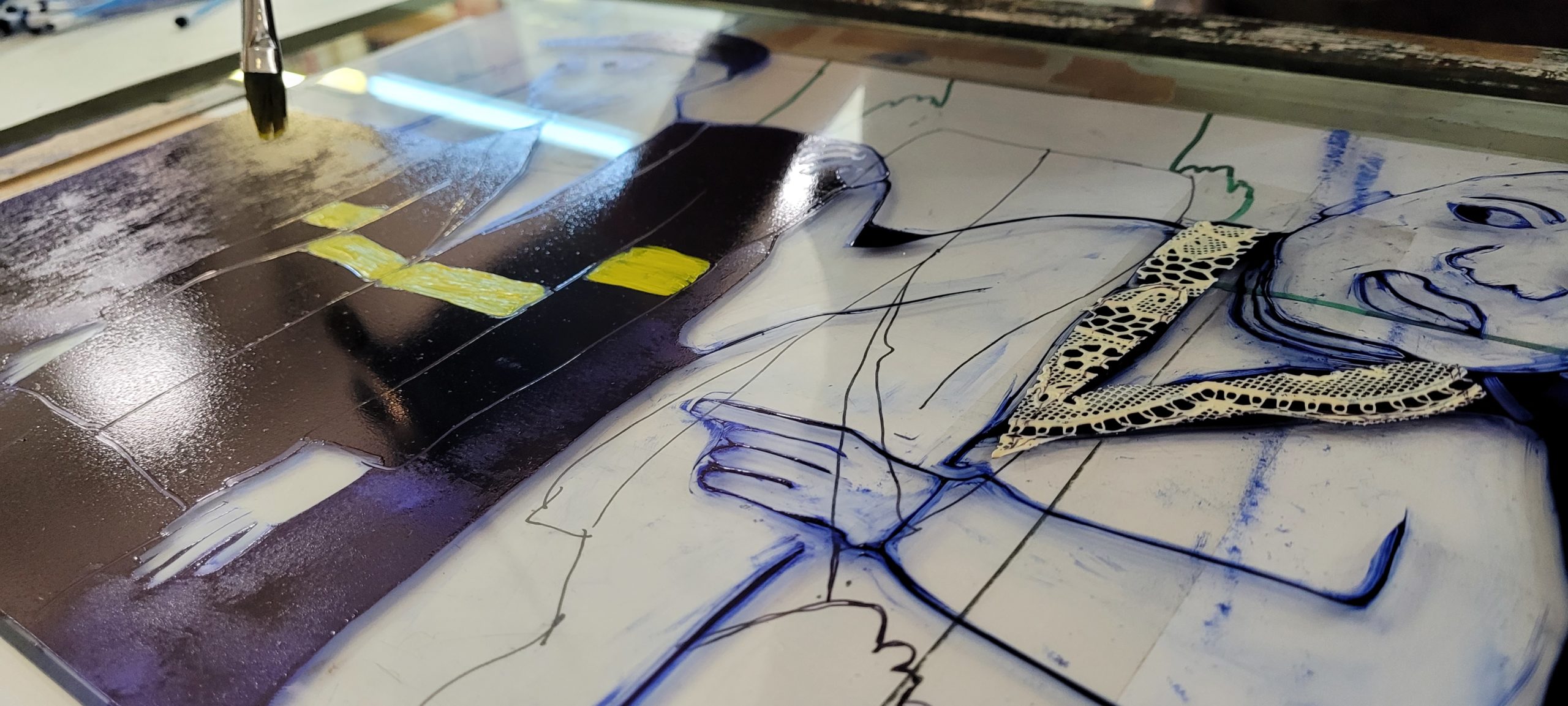 What is a Monoprint? 
The words monotype and monoprint are often used interchangeably, however, there is a difference. A monoprint incorporates multiple printed elements, some being etched plates, carved lino or wood, printed or embossed onto paper, along with unique printed 'monotype' elements. A work may be made up of some replicable elements (directly printed or printed onto thin/delicate papers and then adhered under the press using chine collé – a printed collage element), but the composition is unique, and this makes it a monoprint. A series with common elements can be produced like this.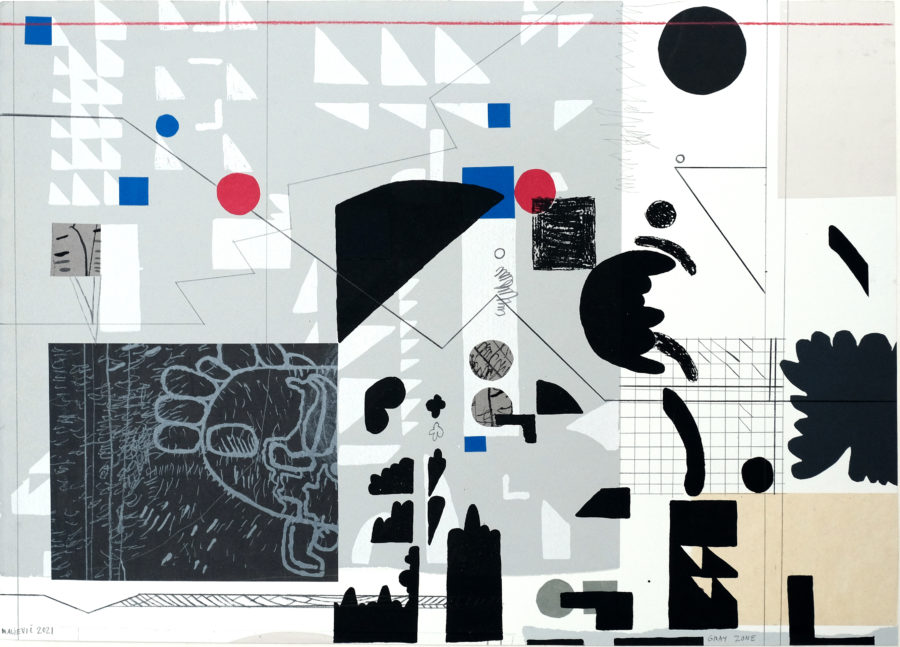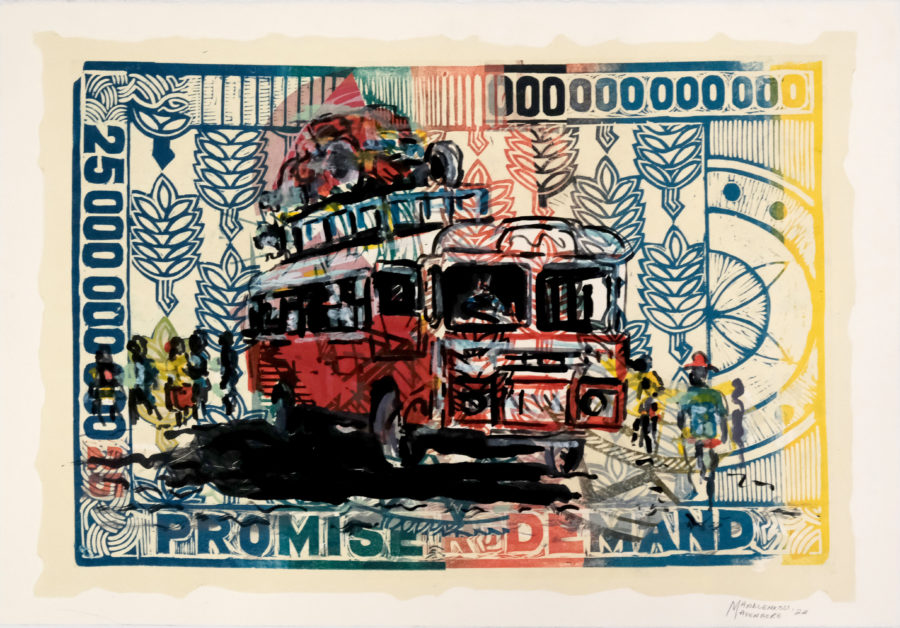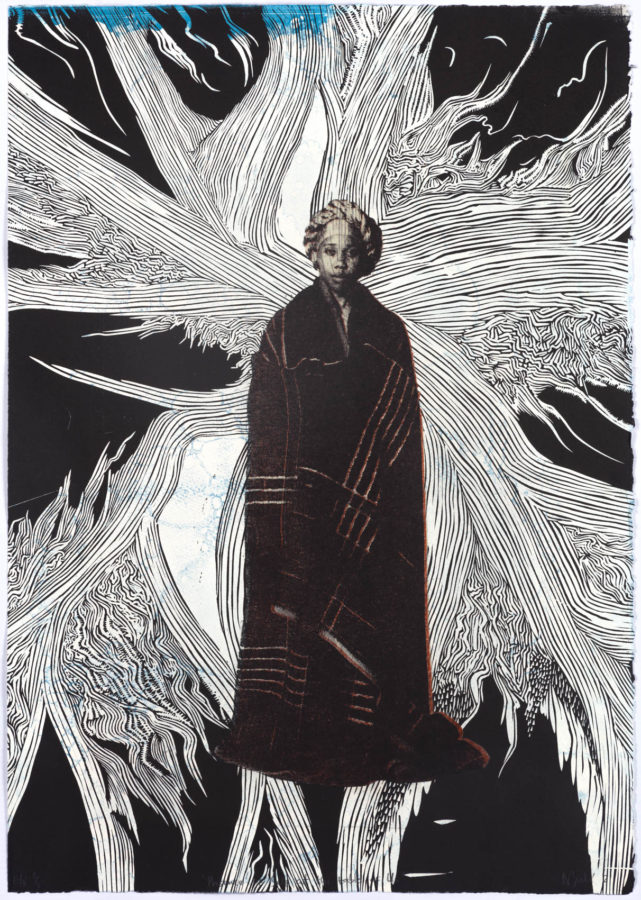 The Making of Unique Prints 
Different applications of pigment can yield different results. Working on an unarticulated surface or plate, the artist applies a solid layer of ink, which is then wiped off in sections, in order to create an image in a reductive fashion. Pigment can also be applied directly to the surface in an additive fashion, much like a painting or drawing. Watercolour monotypes are produced in this additive fashion.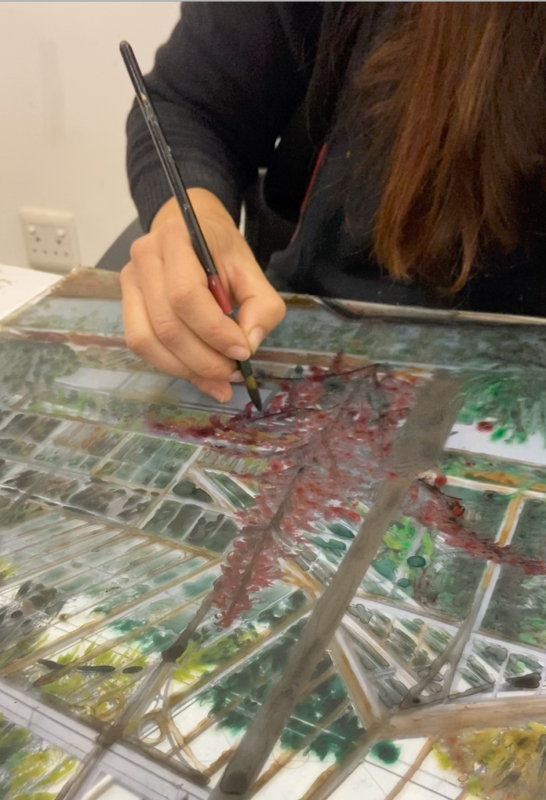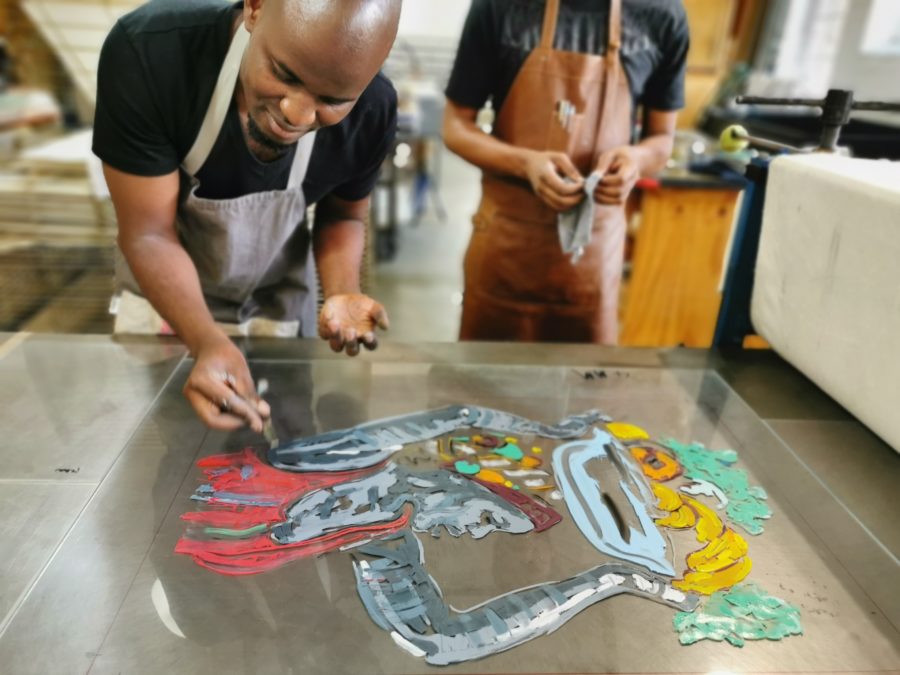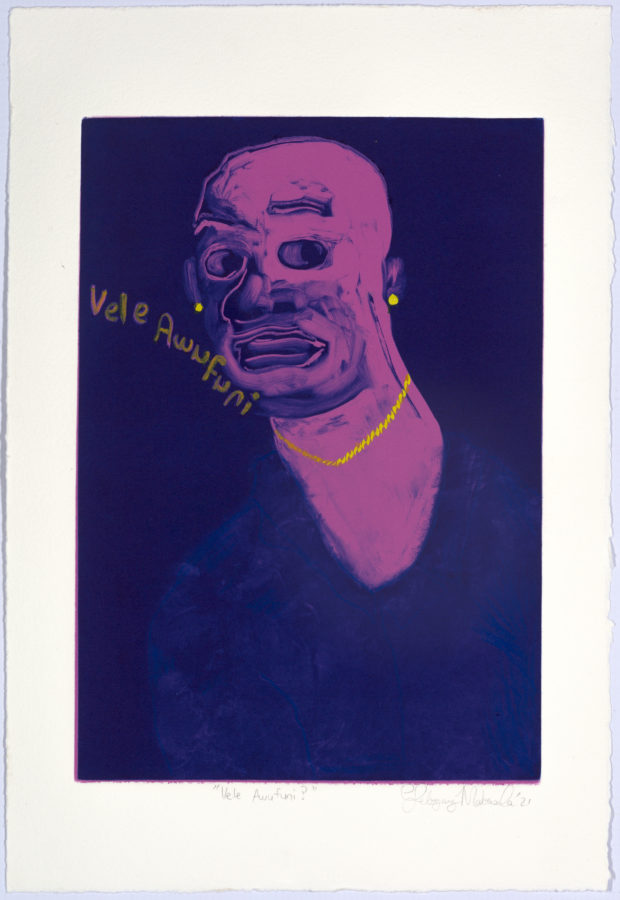 The image is put through the press and transferred from the plate onto a piece of paper. There is the added option of drawing into the print once it has dried, or to include further physical layers, such as chine collé.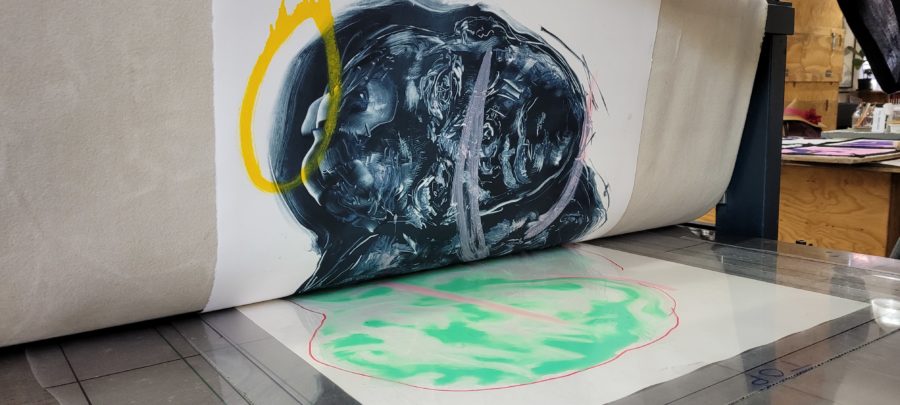 Different Mediums in Monotype 
Artists have the option to use oil-based or water-based mediums. In using water-based mediums, a perspex plate is coated and buffed with a thin layer of Gum Arabic (natural gum of hardened sap from Acacia trees), which prevents reticulation (pooling and paint not spreading) of the watercolour painted on by the artist. Other water-soluble drawing mediums can be included in the mark making. The David Krut Workshop team and their artists are particularly fond of Stabilo brand "Woody" pencils, sometimes referred to as "woodies" by the team. These chunky coloured pencils are water soluble and very fun to play around with. Once the chosen materials have been applied, the image on the plate is allowed to dry completely, and the dampness of a sheet of paper and incredible pressure of the printing press is what facilitates the transfer – creating the unique painted print.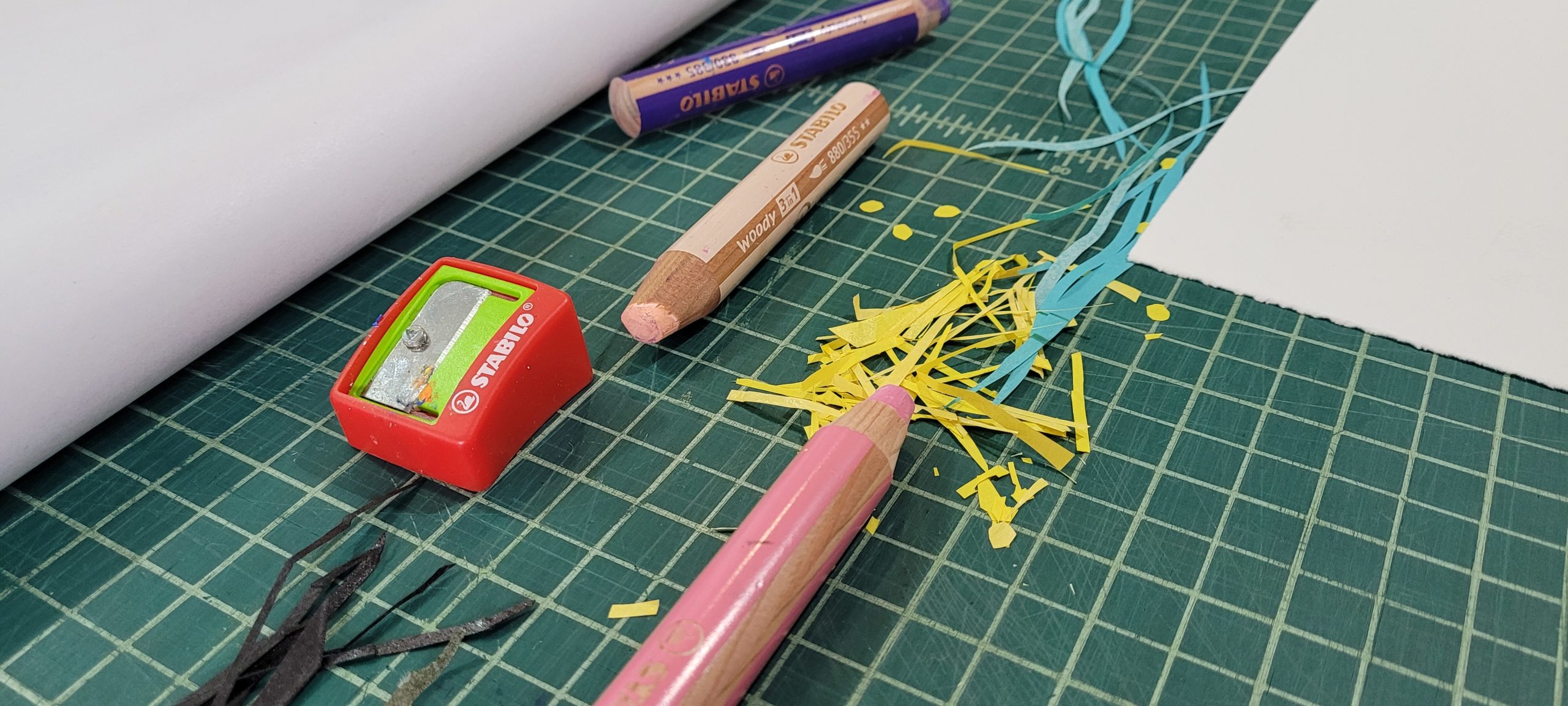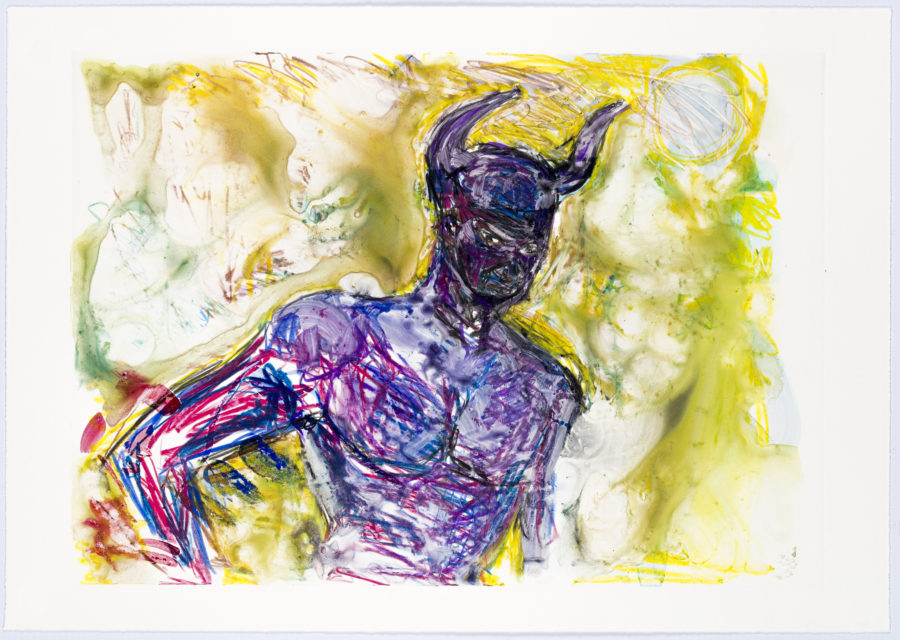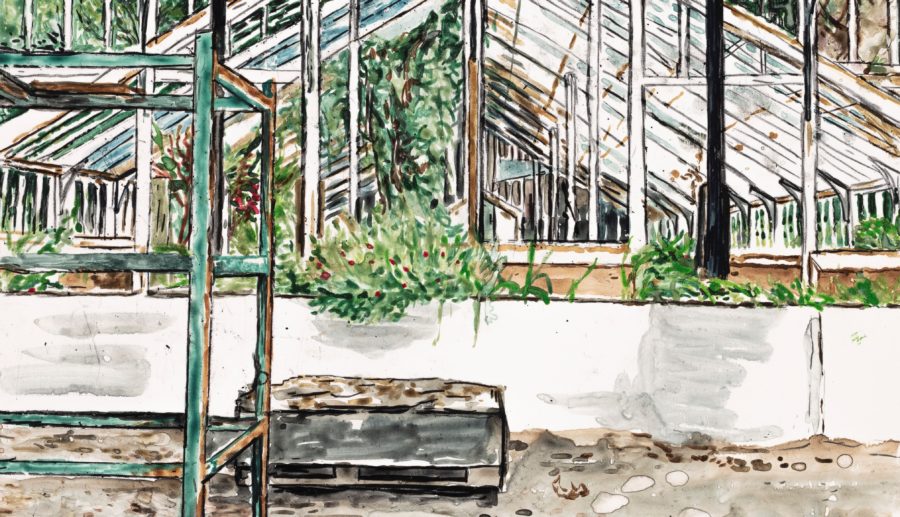 Heidi Fourie creates monotypes using paintbrushes and watercolour paint. In a 2017 interview, Fourie explains why she enjoys using watercolour on Perspex to create her monotypes: "The watercolour marks look different from how you expect them to look on soft absorbent paper; it would have acted differently directly on paper, which makes it intriguingly confusing to look at. The pigments are more malleable on the slippery perspex surface. One can reactivate it by wetting it again. The colour quality is also different, perhaps richer as the pigments are more on the surface where with watercolour painting directly on paper, the pigments tend to draw deeper into the paper."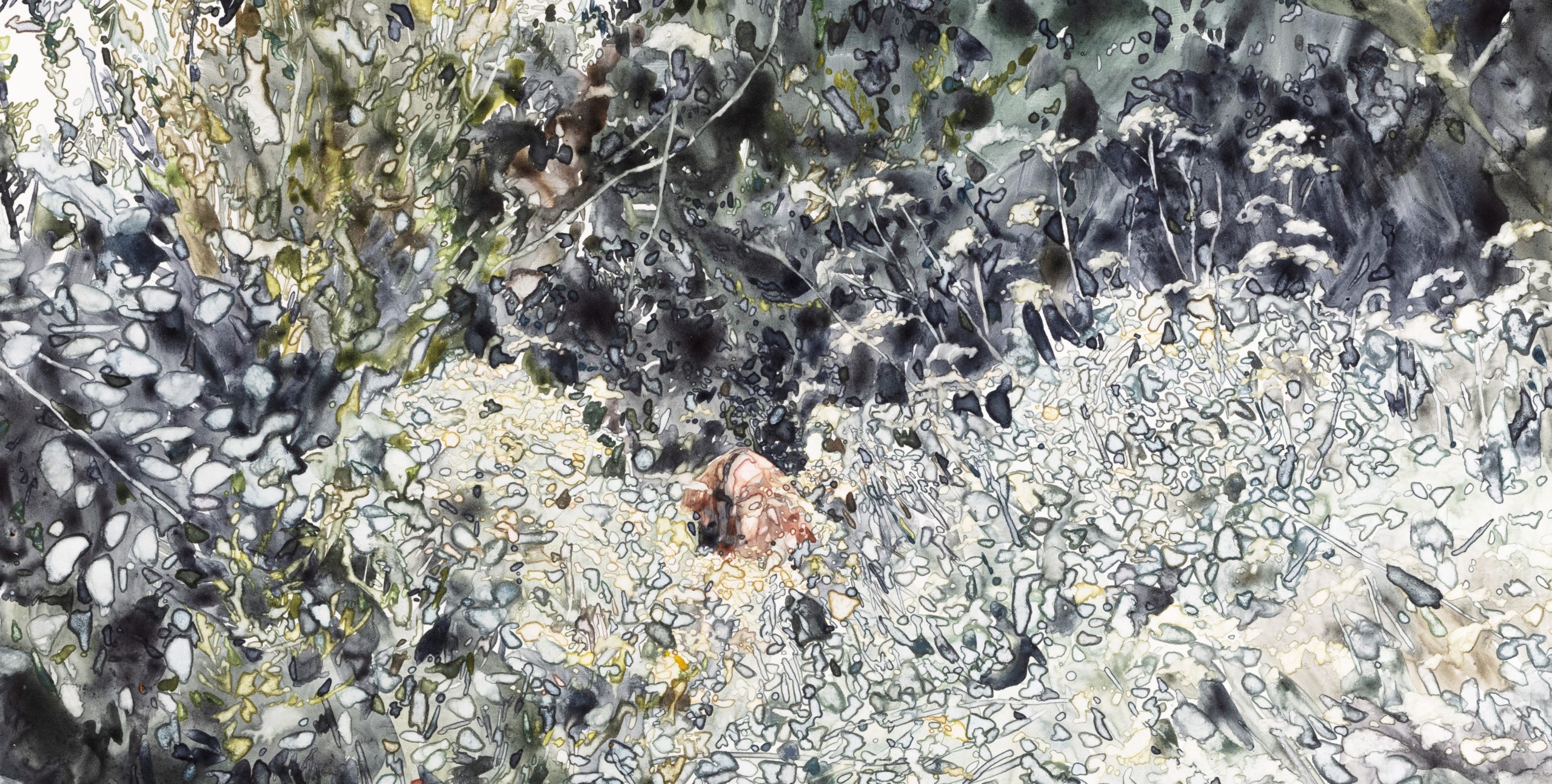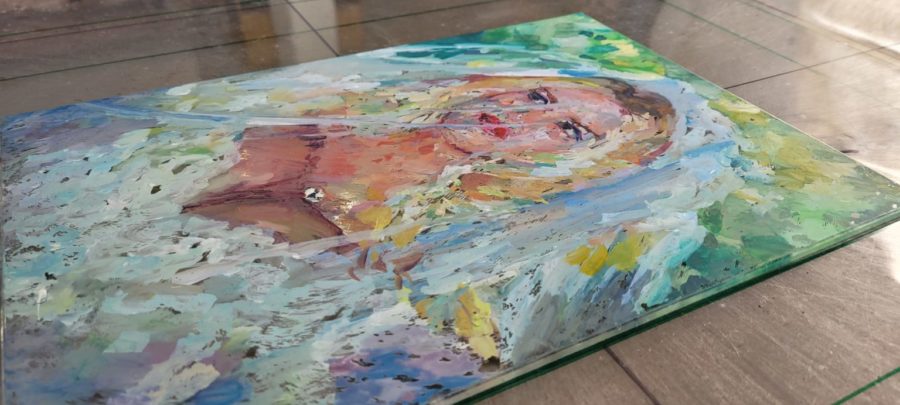 An interesting variation of painted watercolour monotypes are monotypes created using only water-soluble pencils, as in some of Nina Torr's monotypes. This produces a drawn mark, often in colour, with the characteristic embossed edge of a print; whereas those made with watercolour paints produce the look of a painting gone through the press.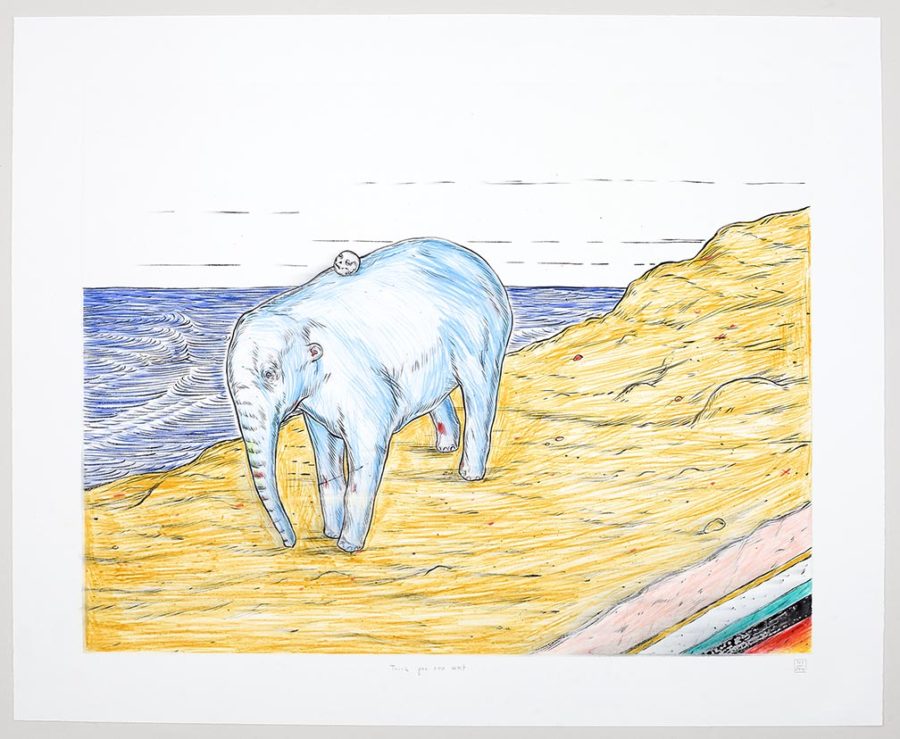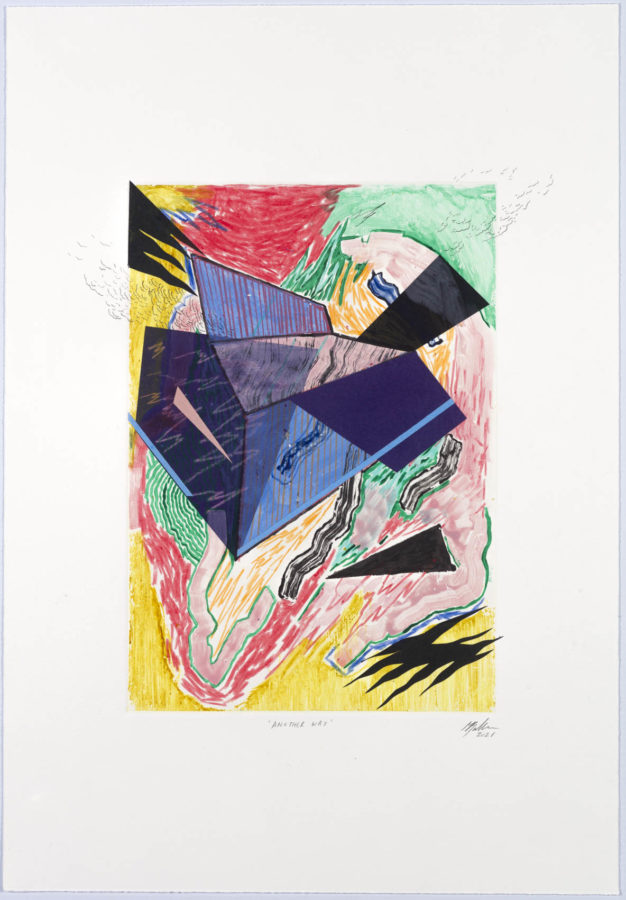 Oil-based monotypes allow for the artist to use printing inks, which hold an incredible intensity of pigment and colour or oil paint to create the monotype. Being oil-based, the ink takes time to dry and is sent through the press wet.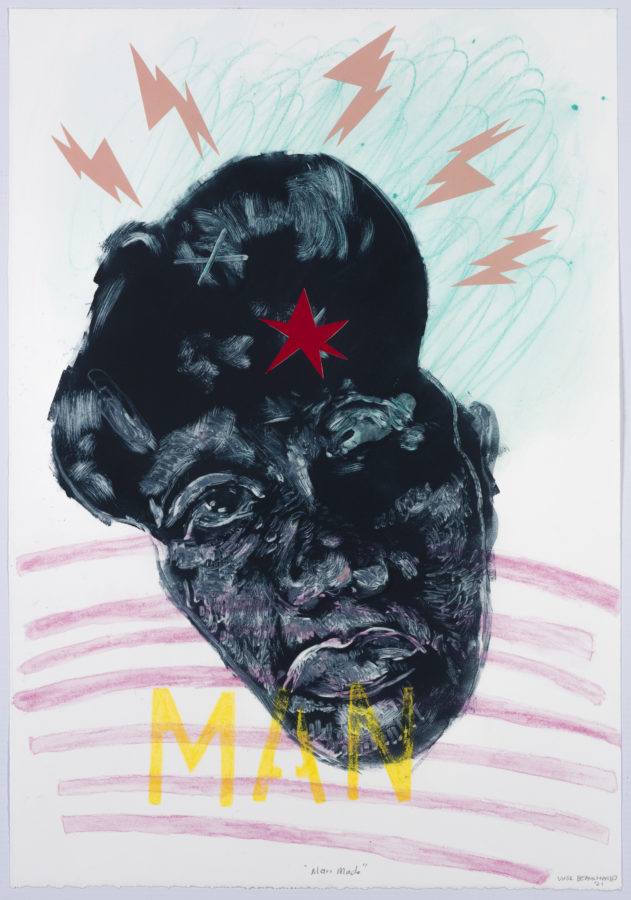 A trace monotype is a simple, direct form of transfer created without the use of a press! After a sheet of thin paper has been placed face down over a thinly rolled layer of oil-based ink, the artist draws or traces onto the sheet. Under the pressure of the tool controlled by the artist, ink is transferred directly to the paper, creating a thick, almost fuzzy drawing-like mark. As a technique, trace monotypes are expressive, tactile and direct. This is a very accessible printing technique, that can easily be done at home without many specialist materials.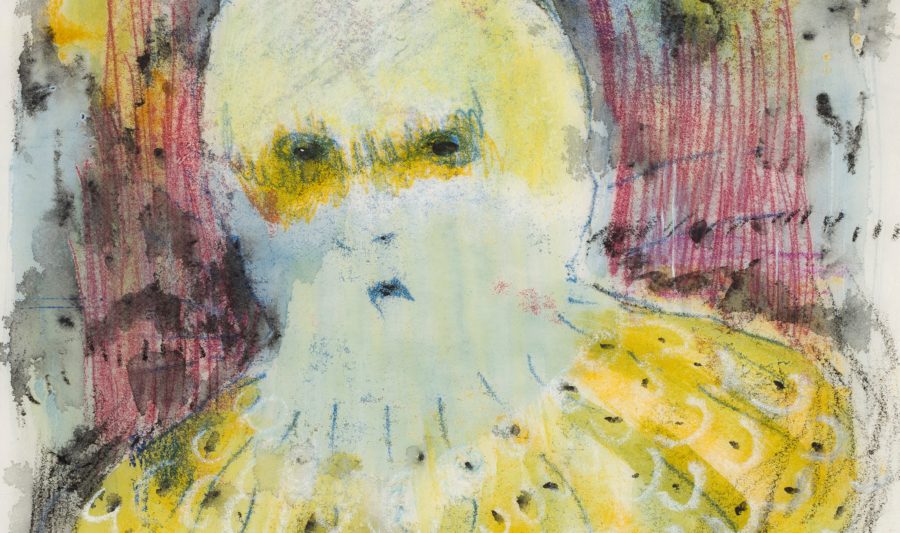 Visit our current exhibition Alone of its Kind, and take a look at the online viewing room. 
MORE INFO: 
See examples of more monotypes.
See David Koloane making  watercolour monotypes.
For more printmaking definitions please refer to the glossary of printmaking terms.