Heidi Fourie's collaborative journey with the David Krut Workshop started with the creation of a series of watercolour monotypes in 2017. In 2022, Fourie is back with a brand new, exciting series of watercolour monotypes once again. These works will be featured alongside monotypes and monoprints by other artists in our first group exhibition of 2022 – Alone of its Kind, opening on the 27th of January 2022.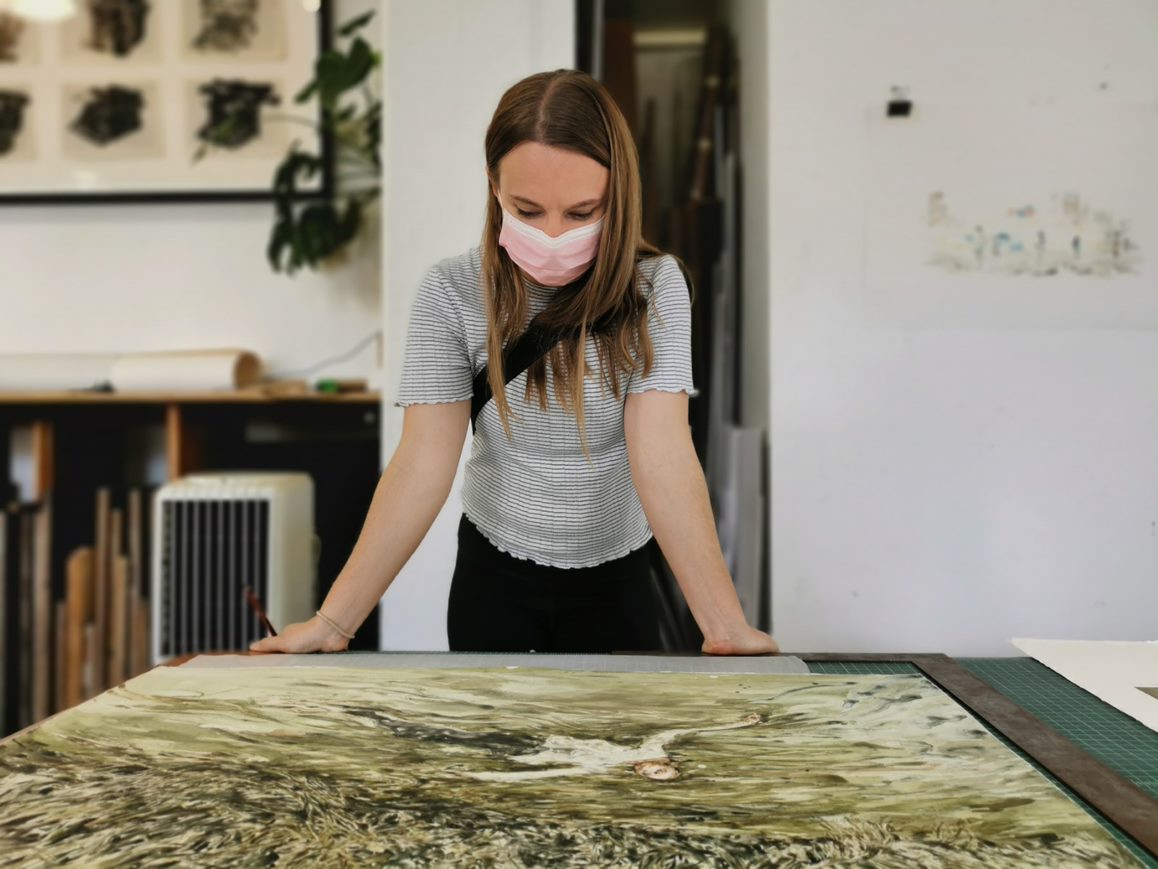 Monotype is a unique form of printmaking, one which is very attractive to painters. What makes monotype stand out from other printmaking methods is that the print that is produced is one of a kind and cannot be replicated, unlike an intaglio or relief print where more ink can be applied in order to create a copy.
In a nutshell, a monotype is produced by the artist creating marks with various types of instruments and tools (such as paintbrushes, sticks, rollers, cloths, lace, their own fingers etc.) onto a flat, usually smooth plate (such as glass or Perspex) with a type of paint or ink. Paper is then laid over the plate and sent through a press. When the paper is lifted off of the plate, the painterly marks will have transferred onto the page, revealing a mirrored version of the marks the artist created on the plate. This mirrored transferral of ink or paint onto the page is the final artwork.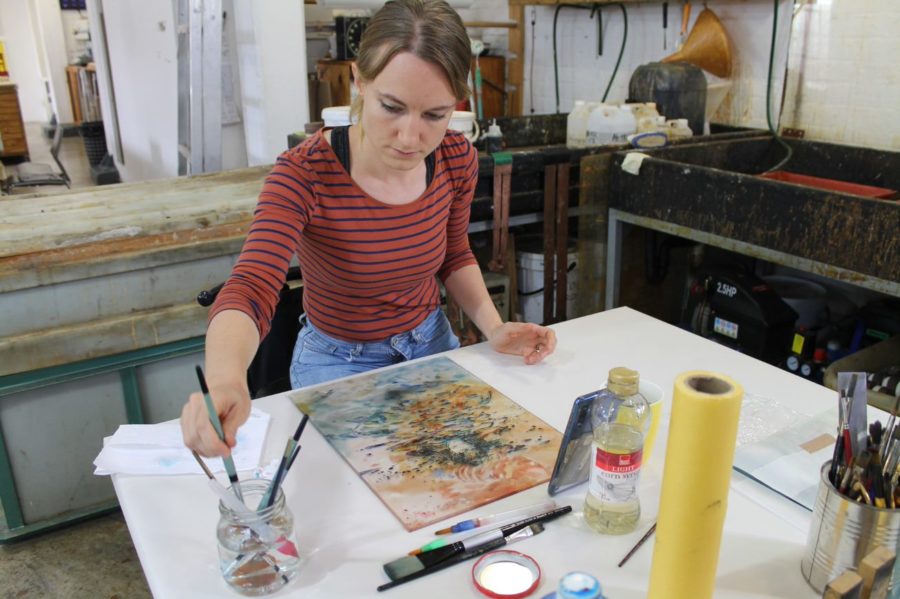 Heidi Fourie creates monotypes using paintbrushes and watercolour paint. In a 2017 interview, Fourie explains why she enjoys using watercolour on Perspex to create her monotypes: "The watercolour marks look different from how you expect them to look on soft absorbent paper as it would have acted differently directly on paper, which makes it intriguingly confusing to look at. The pigments are more malleable on the slippery Perspex surface. One can reactivate it by wetting it again. The colour quality is also different, perhaps richer as the pigments are more on the surface where with watercolour painting directly on paper, the pigments tend to draw deeper into the paper."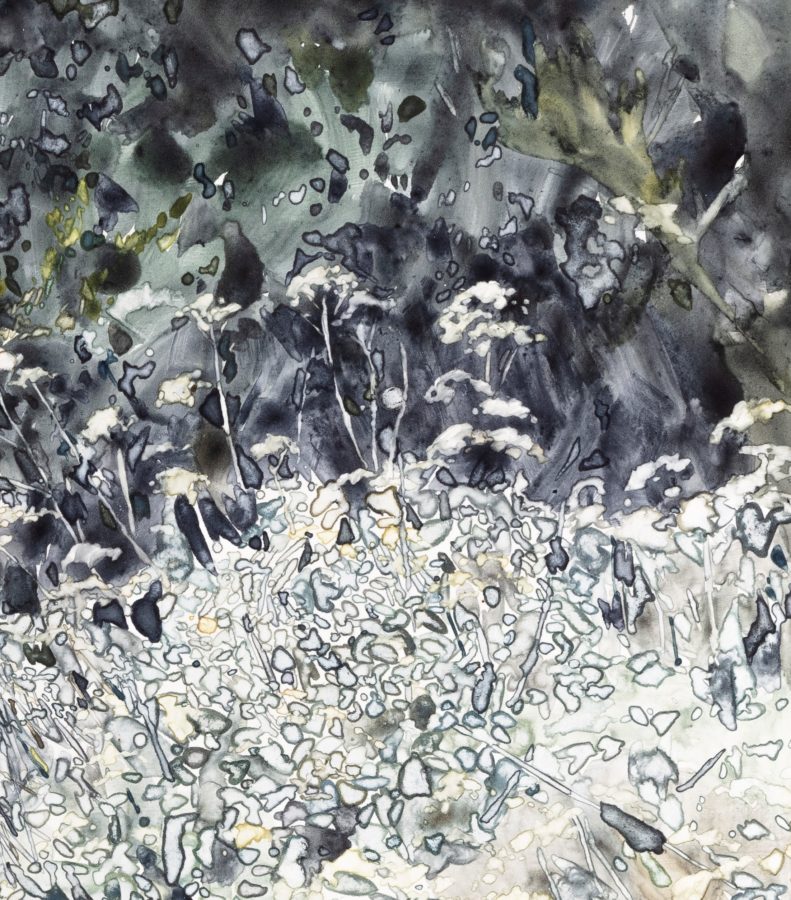 Fourie is fascinated by nature and depicting scenes in nature, as well as figures interacting organically with natural settings. One reason for this is because painting natural and organic materials, such as figures and plant life, lend themselves well to liquid media, as paint barely ever flows and expands in straight lines.
"In producing these watercolour monotypes, I was entranced by the way in which pigments – suspended in a drop of water carefully placed on the plate – gradually draw towards the edge of the fast evaporating drop until finally leaving a crisp border of colour. The medium has a distinct uncontrollability quite different from that of oil paint, thus it surprised me on every plate." – Heidi Fourie in 2017, on monotypes and watercolour.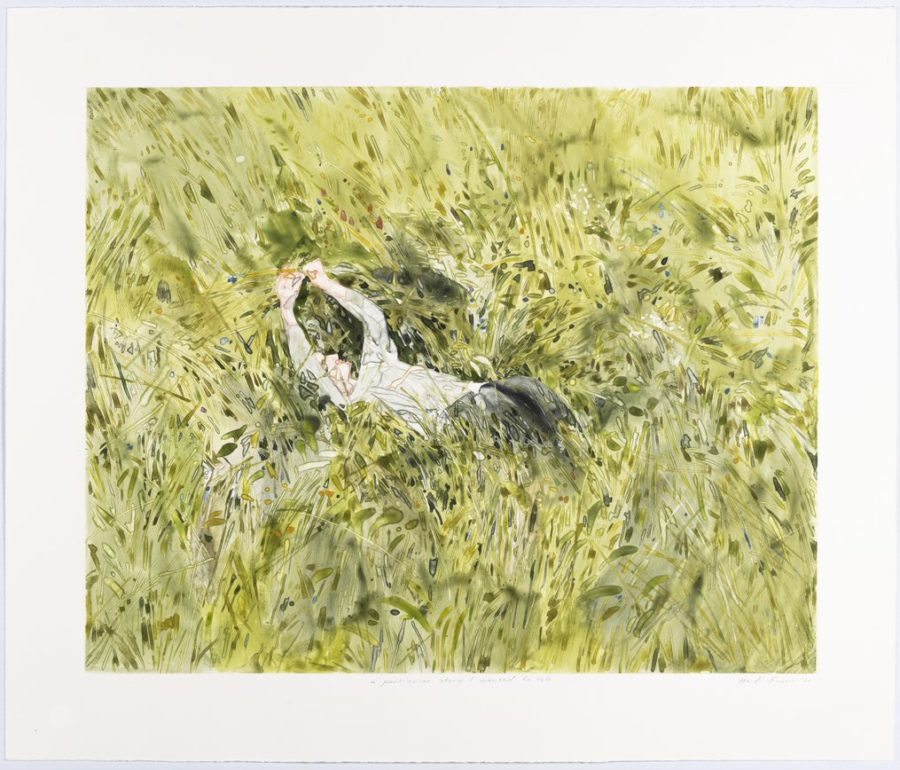 "I am fascinated by the liquid allure of the brushstroke and the magic of pigment, binder and solvent interacting. I regard marks not as mere constituents which make up an illusion of a subject, but as subjects in themselves, taking part in an improvised dance on a slippery impermeable surface." – Heidi Fourie in 2017, on painting, printmaking and monotypes.
Join us on the 27th of January 2022 at 17:30 for the launch of the Alone of its Kind exhibition to see Heidi Fourie's brand new series of monotypes, as well as many other monotypes and monoprints by participating artists.