Journalist Jürgen Kleindienst spent the morning with the first group of South African artists on residency at the Leipzig International Art (LIA) Programme, finding out more about their work and their practice for an article that appeared in the local paper, Leipziger Volkszeitung, and online on their media site.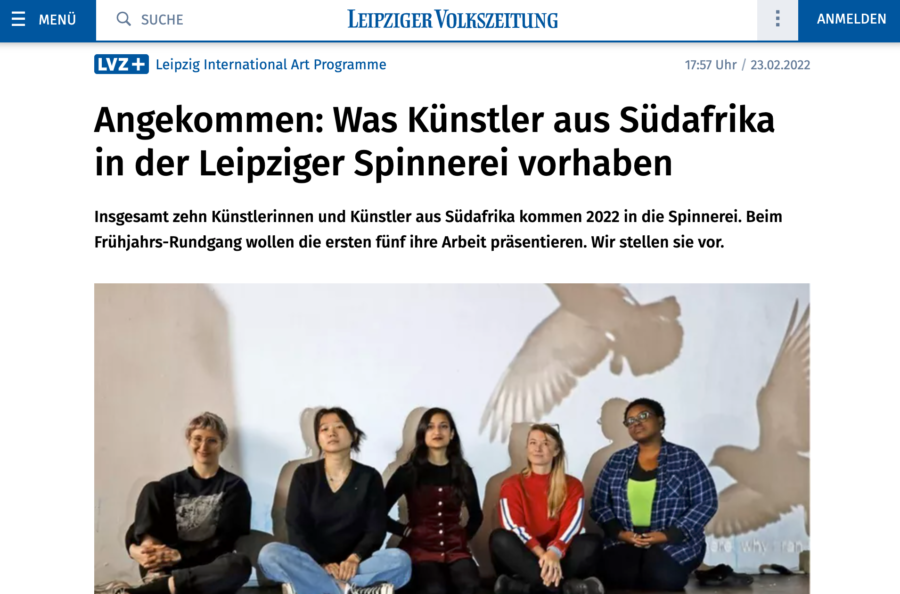 "At the beginning of the month she (Bongile) traveled together with 4 colleagues from the South to the North, from Summer to Winter, from one world into another one. They will be living and working at the Leipzig based "Spinnerei", in Hall 18 as part of the "Leipzig International Art Programme" (LIA)." Jurgen Kleindeinst (extract translated from article)
Find and read the German article here.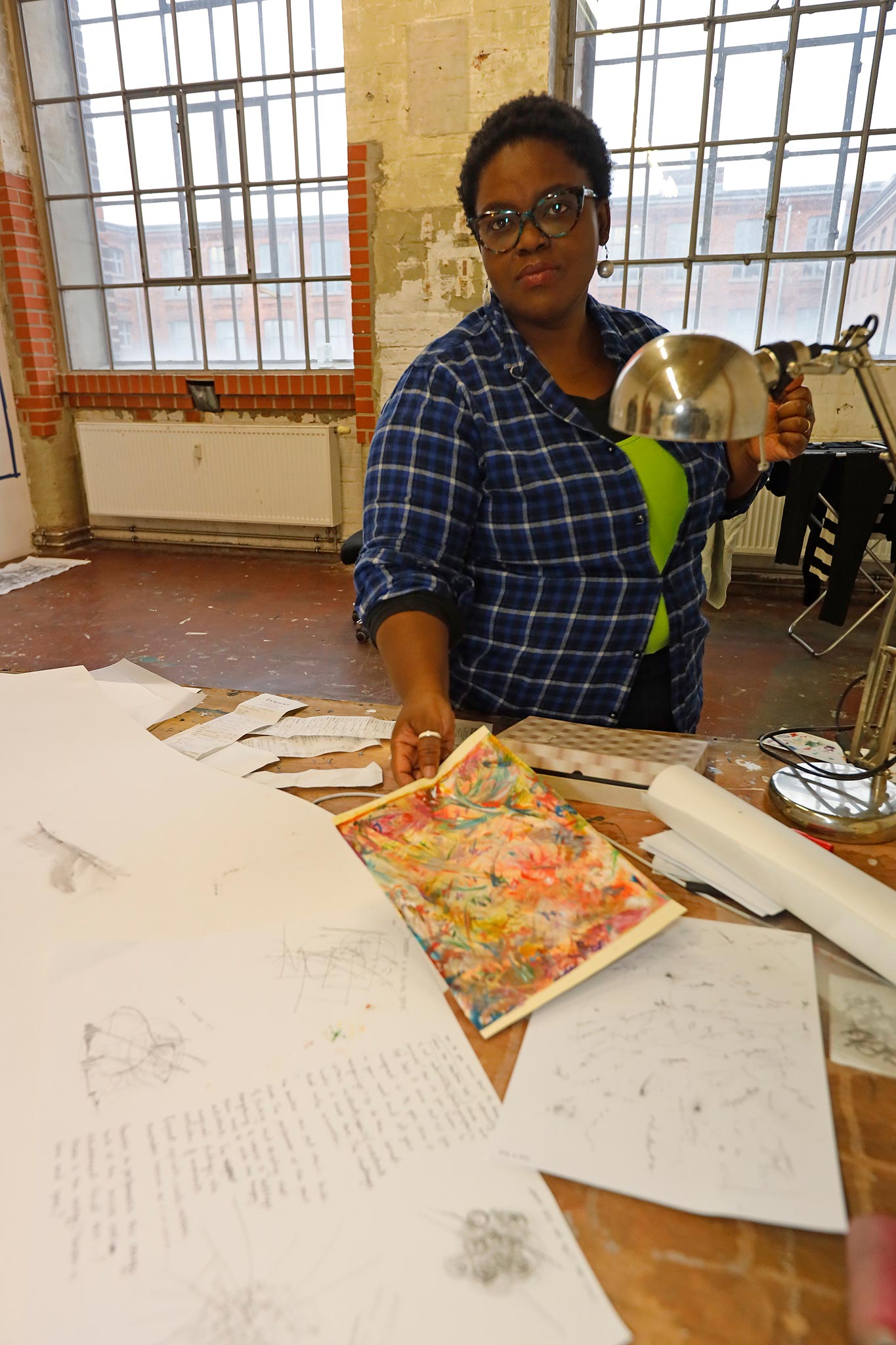 Extracts translated from the article:
Leipzig then is the meeting point of different people who are carrying transformation – and emancipation processes within them, and bring with them the linked pain, conflict and loss. One of the partner organisations is the "Centre for the Less Good Idea" in Johannesburg, wanting to promote re-thinking of seemingly brilliant first idea, that shows weaknesses and doesn't work once carefully observed in bright daylight. In the words of Anna-Louise Rolland: "It is an open space for experimenting with new formats and showing the results in the Arts & Culture hubs, almost like a smaller version of the Spinnerei."
This is what Jürgen Kleindienst wrote about DKW's printmaker Roxy Kaczmarek:
Roxy Kaczmarek's work revolves around plants, that she draws daintily, even in their midwinter scarcity. "Aufgegeben, vergessen, gerettet" – "Given up, forgotten, saved" are the words written next to a drawing consisting of few thick lines of a pitiful pot-plant. In a gallery in South Africa she fashioned a sort of floating garden, with light, wind, shadows, and sounds that a friend recorded. She is interested in people and plants, and therefore also the Spinnerei in Leipzig, where Cotton was processed back in the day. Her parents have a large garden in Cape Town, and in September, when Anna-Louise Rolland visited South Africa, something interesting happened: They found an old plough buried in the earth which had a label: "Made in Leipzig". It's hard to only see this as a coincidence.
Article by Jürgen Kleindiesnt for Leizpiger Volkszeitung
Photographs by Dirk Knofe
For more information about the LIA residency exchange with African artists visit their website here and the DK Portal page here.
Keep up with LIA's social media on instagram here.