Ever wondered how the animals who have been left out of the Big Five feel? This is the question that inspired Zhi Zulu's latest work, 'Zebra Crossing.'
In this episode, Britt Lawton from David Krut Projects spoke to illustrator, artist and graphic novelist Zhi Zulu about her latest artwork 'Zebra Crossing'- the result of a recent collaboration between the artist and printers from the David Krut Workshop. Zulu opens up about working with a new medium, how she feels entering the fine arts realm and what she learned about printmaking and her inner artist self and he very important question – whether the 'non-Big Five' animals feel excluded was naturally discussed as well. The two also spoke about the economic pressures on an illustrator, the need to get exposure and about different projects Zhi does. In the end, she expands on her community work and what art can do in order to help teach literacy and educate people.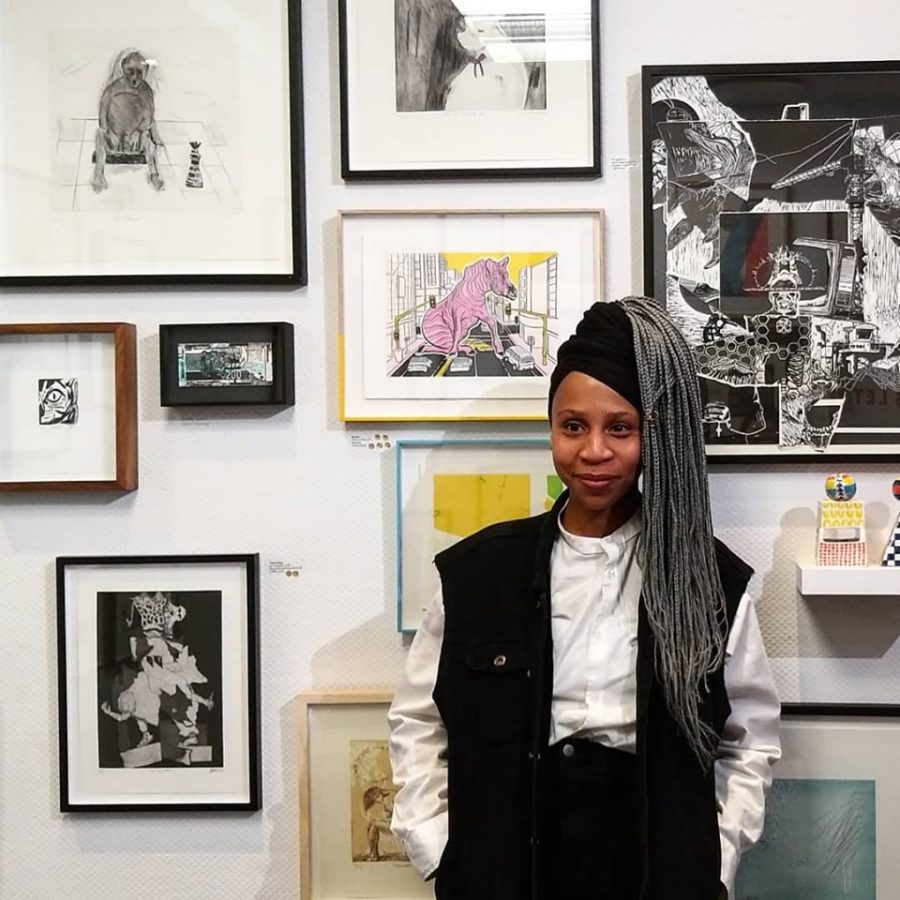 Be sure to listen to the earlier episode with Zhi and the Powers of Illustration – to find out more about the artist and her practice.
CHAPTERS: 00:29 – 'Zebra Crossing' at Turbine Art Fair, (idea, colour scheme, feedback) 06:40 – Exposure in the art world and the economic pressures on illustrators 08:40 – graphic novels and other projects by Zhi Zulu 11:27 – Teaching literacy and doing community work 17:48 – Origins of inspiration
If you enjoy this episode of the David Krut Projects podcast, remember to like, comment, share and subscribe!
Credits: Zhi Zulu – Guest artist ; Britt Lawton – Host; Directed and edited by Hagen Gersie