David Krut Projects is pleased to present the complete silkscreen series The Curious Five by Zhi Zulu!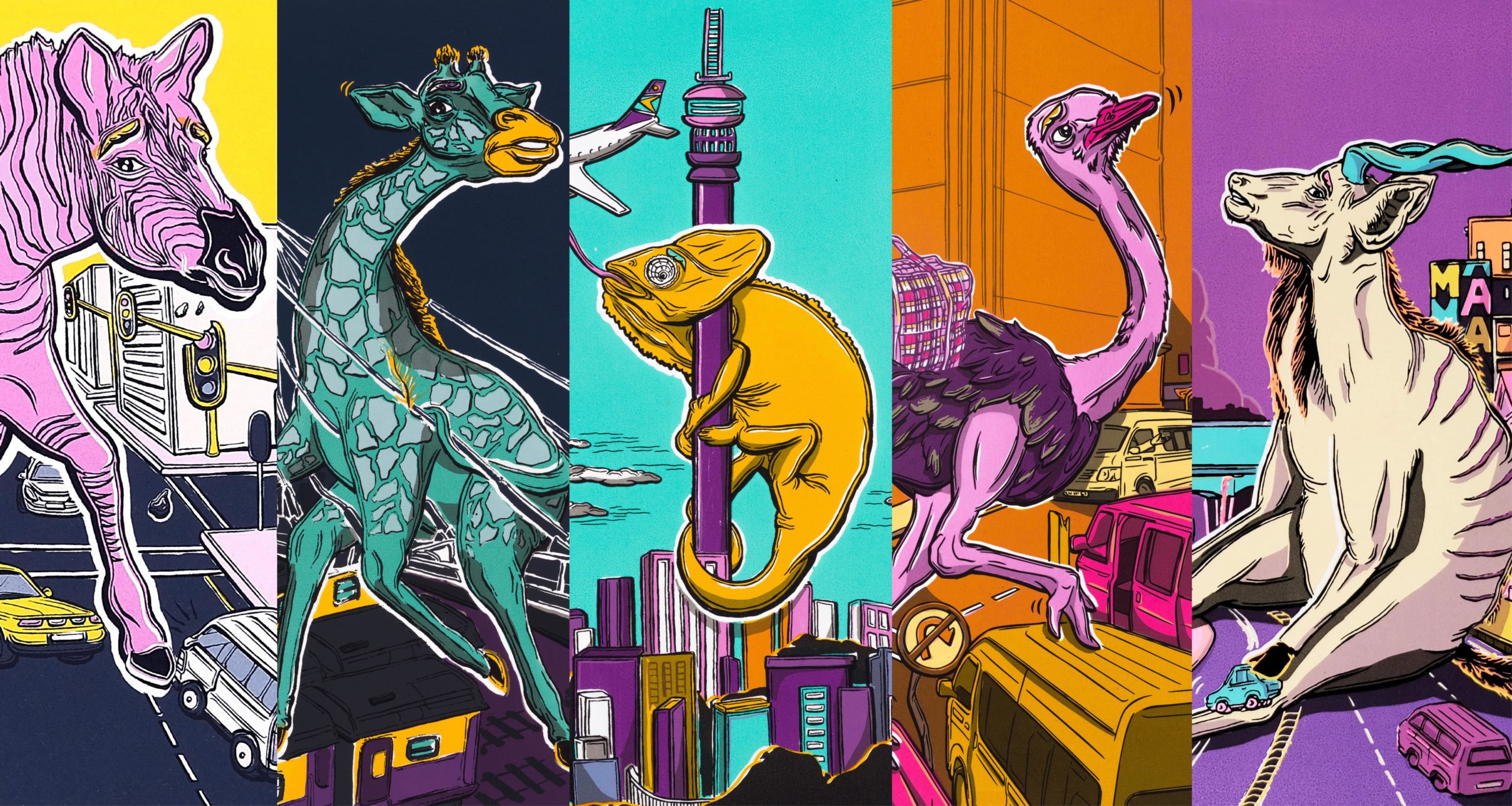 Join us for the opening on Saturday August 20th at 11am at 151 Jan Smuts Avenue, Parkwood, where the artist will be in conversation with collaborating printer Roxy Kaczmarek – don't miss out on insights into this 3-year project and the silkscreen process.
The Curious Five is a comical take on South Africa's Big Five, depicting unlikely animals in the midst of bustling Johannesburg, and referencing tall tales that foreign visitors sometimes believe about the likes of wild lions roaming the streets. Though fun, colourful and with a comical element, the works also reference some of the prevalent issues of our time in a city such as Johannesburg, including xenophobia, corruption, gentrification and forced migration.
Opening: 11am on the 20th of August, at 151 Jan Smuts Avenue, Parkwood