David Krut Projects is proud to present a showcase of works by artist and curator Mbali Tshabalala at the 151 Gallery in THE BLUE HOUSE.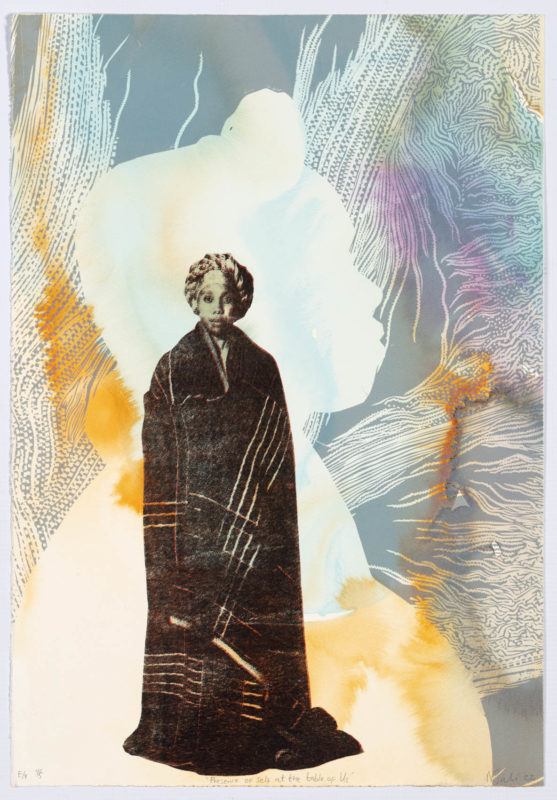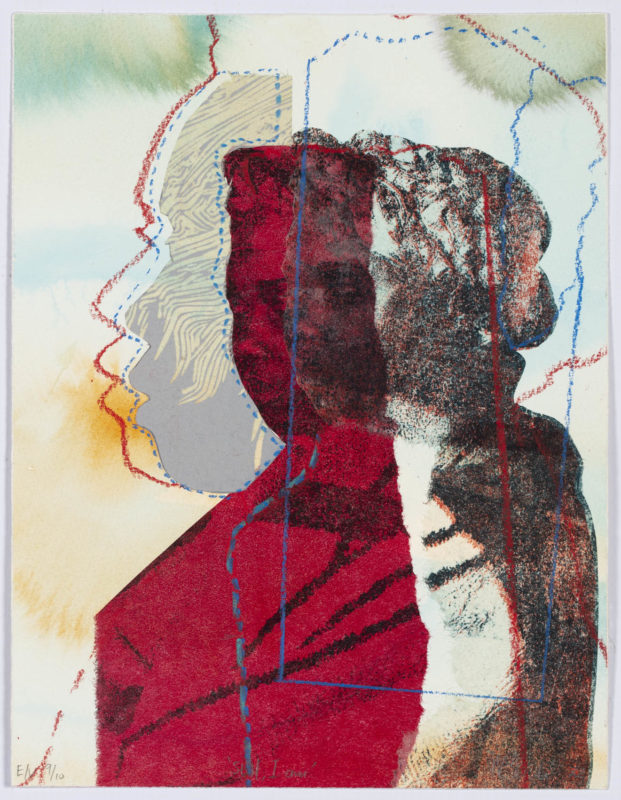 In 2021, David Krut Projects invited artist and curator Mbali Tshabalala into the David Krut Workshop (DKW) to collaborate on a series of unique works on paper. Working closely with printer Sbongiseni Khulu, the collaboration resulted in two variable editions using a range of techniques and materials. Normally, when you are printing an edition, you are striving to make each print in the edition as close to identical as possible. With a variable edition, most of the image information is still coming from the plates, but the artist and the printer are intentionally manipulating the printing in some way to make each print unique.
Mbali Tshabalala's work embodies thematic expressions of one's identity, juxtaposed with that of society's often invisible expectations and narratives imposed on oneself. These prints consist of multiple layers with chine collé, collage, monotype, linocut, embossing, hand colouring and drawing, and of course paper lithography.  In the works Tshabalala is both the subject and the artist, making each image not only a self-reflection but also commentary on the varying scales at which society deems fit to categorize the human body. 
See these works in person between the 6th and 20th of August at THE BLUE HOUSE, 151 Jan Smuts Avenue, Parkwood.
TAKE A LOOK AT THE VIEWING ROOM HERE