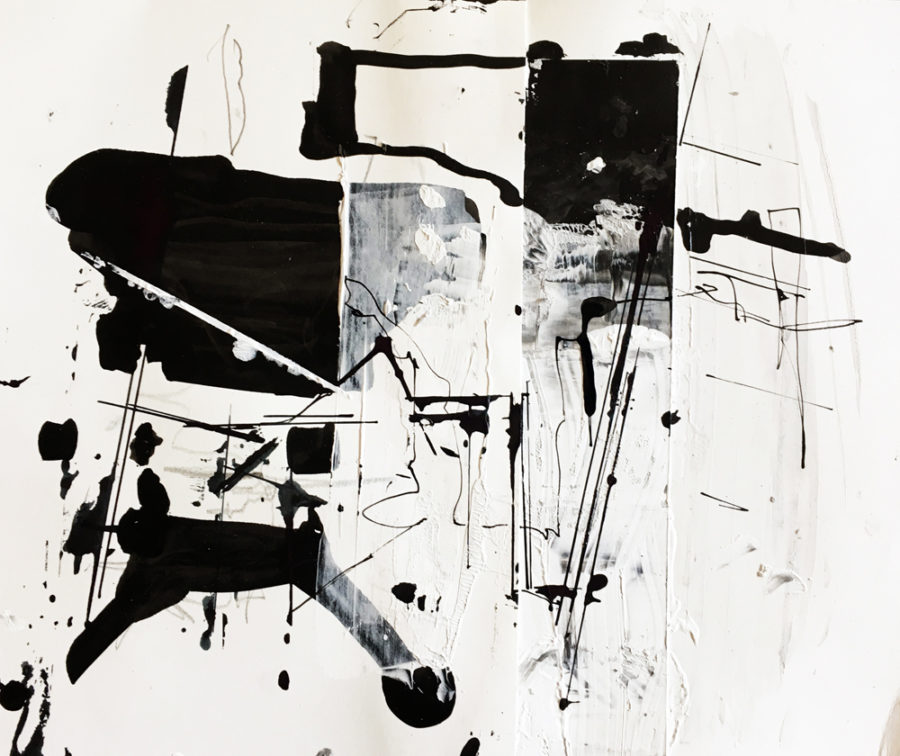 Lorenzo Nassimbeni graduated from the University of Cape Town in 2001 with a degree in Architecture. After some years in formal architectural practice, he entered the field of visual arts in 2008 and, since 2013, he has collaborated with David Krut Workshop (DKW).
Nassimbeni predominately works with pen and ink. The discipline of drawing is central to his ethos as an architect and artist. In the arena of printmaking, he favours etchings and monotypes. For Nassimbeni, "printing is a deeply gratifying artistic medium as it speaks to the architectural design process in terms of conceptual discourse and technical methodology".
Nassimbeni sees his prints as architectural explorations or studies investigative of urban conditions as well as potential material for a building design while reserving their power to remain works of art.
As a practitioner who works between two fields, Nassimbeni hopes to "reveal that the space between the disciplines of fine art and architecture is richly generative of new creative expression and can be seen as a new site of conceptual discourse and practice."
Scroll down to view works
Related blog posts
Fling. Fall. Fly: An inspiring studio visit with Lorenzo Nassimbeni
Architectural Printmakng with Nassimbeni
Related articles and websites
TedxSoweto – Lorenzo Nassimbeni delivers a talk on "Architecture and the art within"
Nassimbeni's drawings capture the essence of cities
Nassimbeni is selected for the Venice Biennale
10and5 interview Nassimbeni: "Madly in love with architecture and art, Lorenzo Nassimbeni is constantly compelled to push his craft to the next level by finding areas where they intersect and exploring both disciplines as fully as possible".
Drawings of origin – Nassimbeni takes part in a group exhibition exploring the intersection between architecture and archeology
Nassimbeni is one of two South African artists to participate in the 10th Triennial for Form and Content: Materials Revisited exhibition at the Museum of Applied Arts, Frankfurt, Germany