08/08/16
Blogger: Jessie Cohen (JC)
There is a new display of work on the walls at DKW – a combination of prints, paintings and mixed media curated by our staff, Noma Ngwenya (NN) and Sbongiseni Khulu (SK).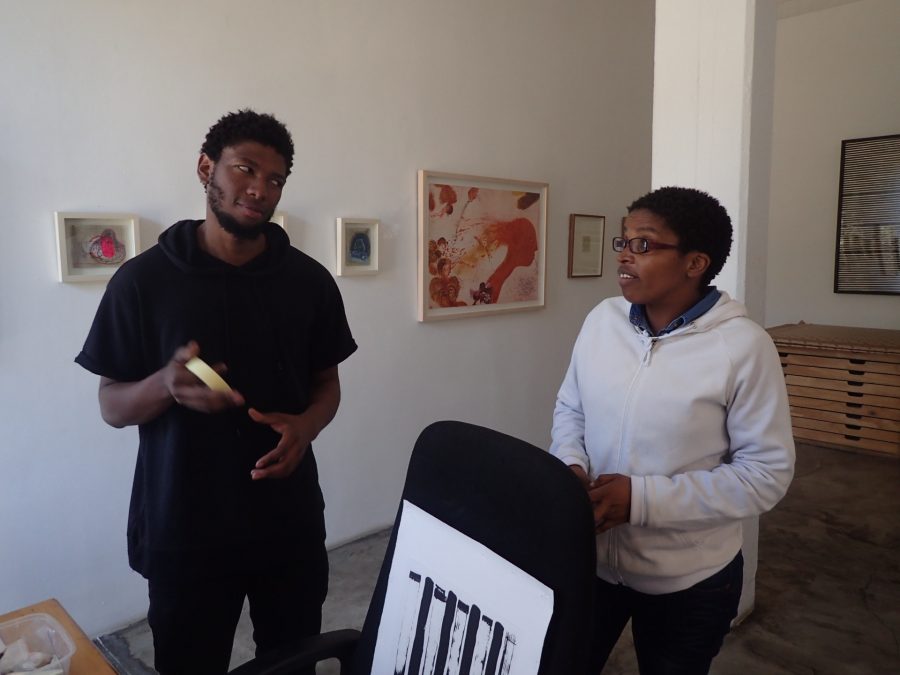 Ngwenya and Khulu took me on a walkabout to explain the logic behind the display.
To set the scene, we start at the entrance of the workshop: as you walk into DKW you have the printmaking area to the right, a smaller gallery space to the left as well as a large back wall leading into the bookstore.
Ngwenya and Khulu were spoilt with wall space, but how to approach it?
They take me to the back wall – a logical place to start as it hits you immediately when you walk into DKW. Here, they've selected paintings from Maja Maljevic's recent show, Disrupted, as well as a large mixed-media piece by Senzo Shabangu, titled Sandton in Amsterdam, which featured in the artist's 2015 exhibition, My World. They deliberately chose big, colourful works for the back wall "to grab people's attention on entering the workshop", they say.
SK: This is our colour abounding wall. You come in and, bang! Explosion – colour!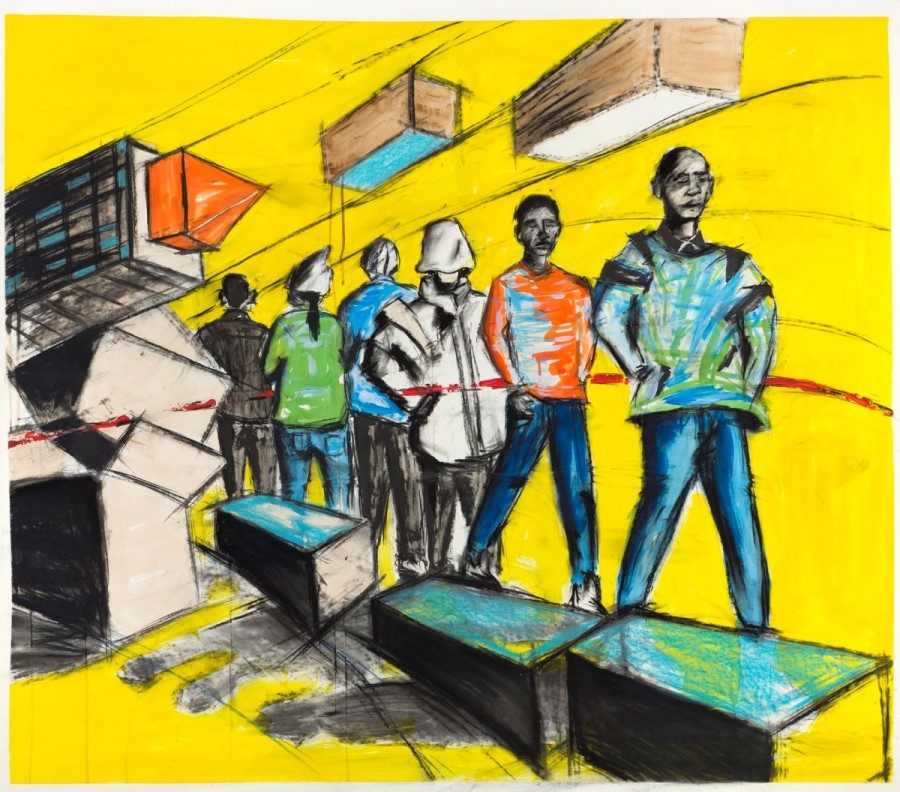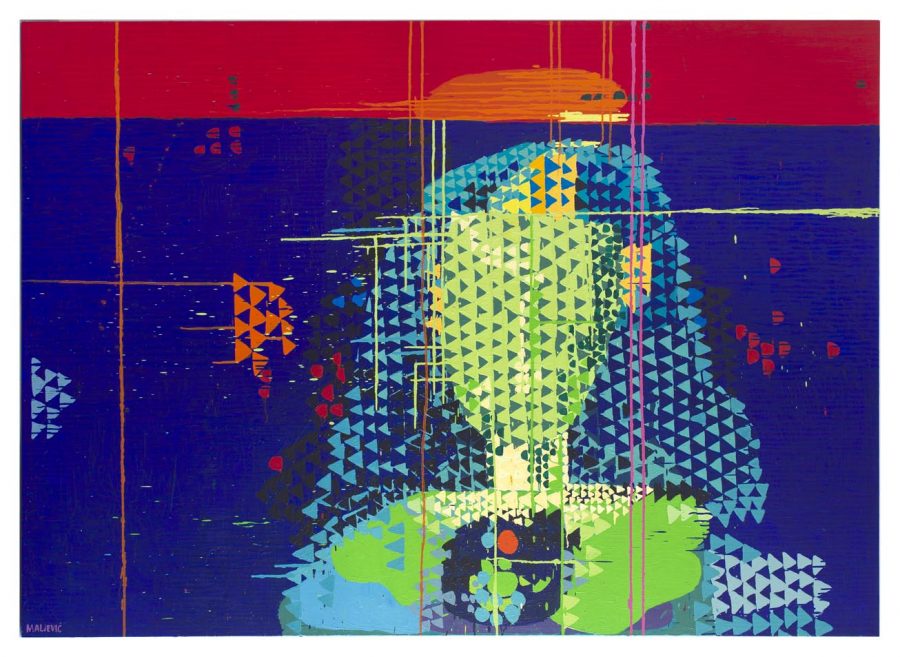 We stroll back into the workshop to examine the workshop wall – a neat and simple selection of predominantly new prints arranged according to a shared palette.
NN: We wanted a cohesive colour palette on this wall. All prints share similar tones of reds or blues. The size of the works is generally the same apart from one by Quinten Williams, which we've placed in the middle. For a sense of symmetry, the works get progressively slightly smaller from the middle outwards.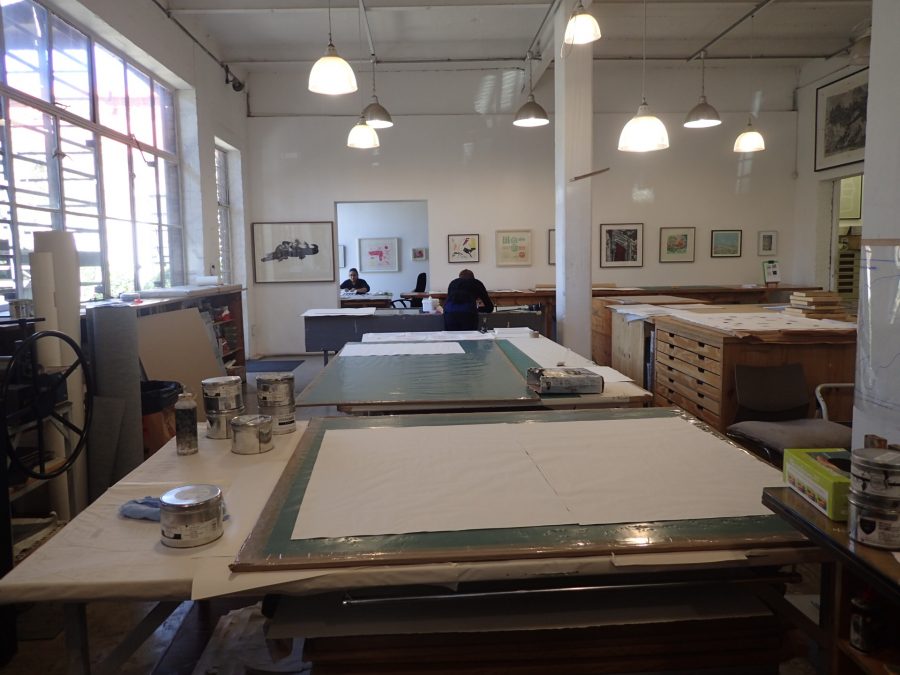 All in all, the workshop wall features prints by Williams, Robyn Penn, Maja Maljevic, Bruce Backhouse, Stephen Hobbs and Diane Victor.
SK: These works feature not just because they're new but because the colour scheme allows them to bounce off one another.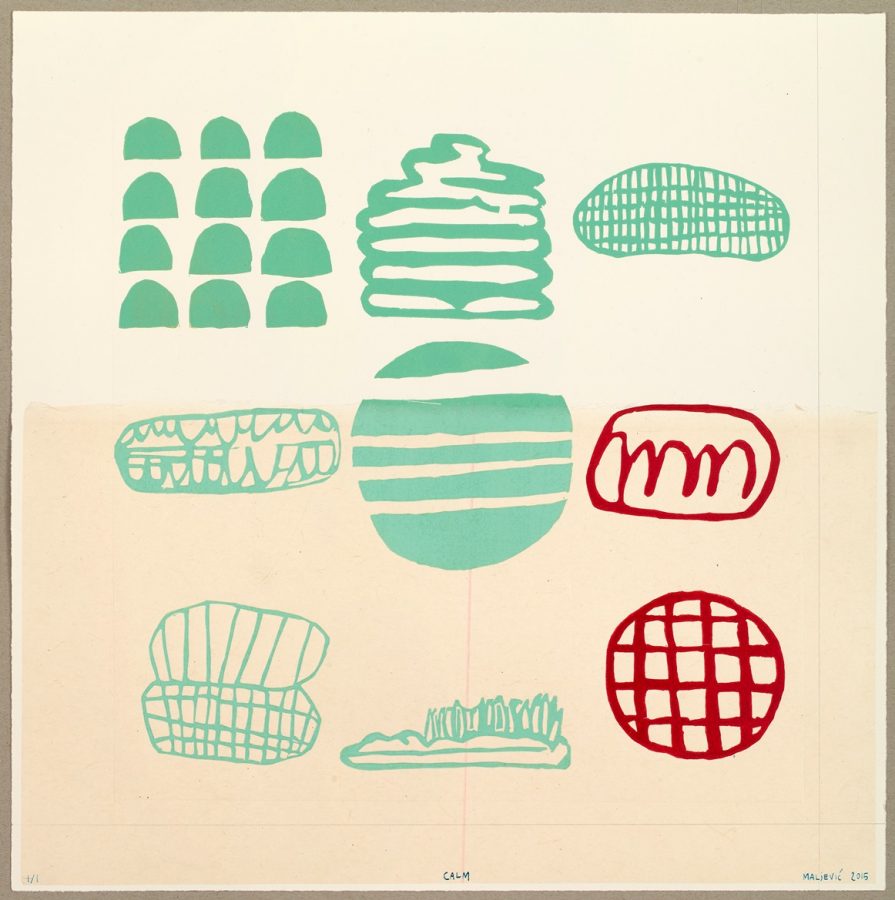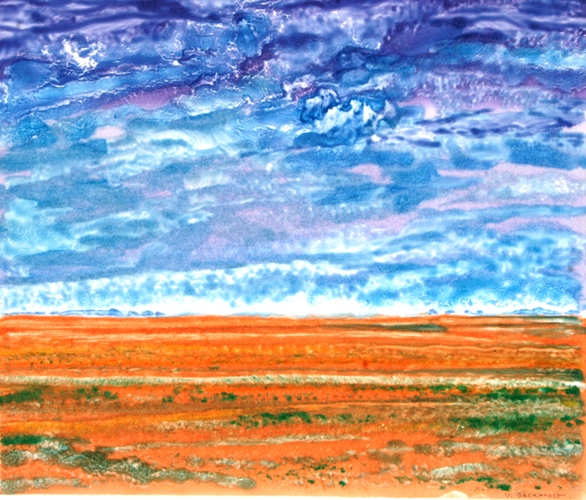 We wind into the adjacent gallery where the curatorial team have opted for a minimal approach, contrasting with the previous display where work lined the walls from floor to ceiling.
SK: Previously, this was a scattered wall of chaos. Now, its a fresh and simple line of work across the room to allow the work to breath.
The space is curated according to a shared vision on how to inspire an artistic visual literacy around a diverse set of works.
We start with Hobbs' geometric prints and move to the looser, but grid-like, monoprints by Maljevic to finely detailed, unstructured works by Mischa Fritsch and Keneilwe Mokoena before returning to a linear sense of structure in pieces by Mary Wafer and Lorenzo Nassimbeni. Figurative work by Penny Siopis and Shabangu also features to interrupt the narrative of geometric verses organic line.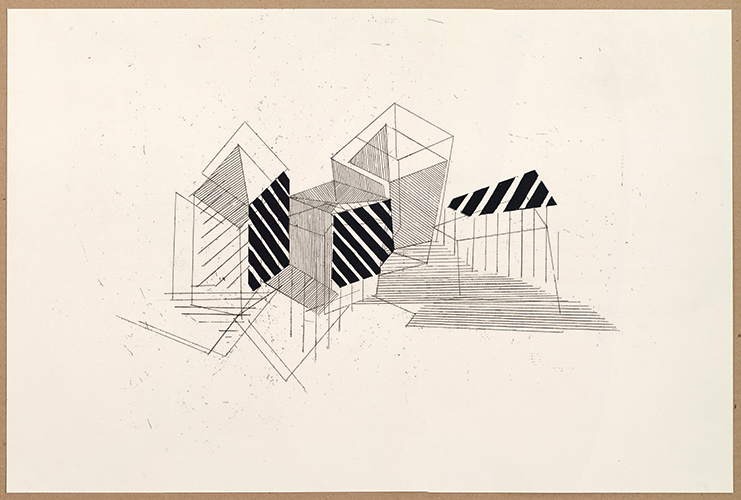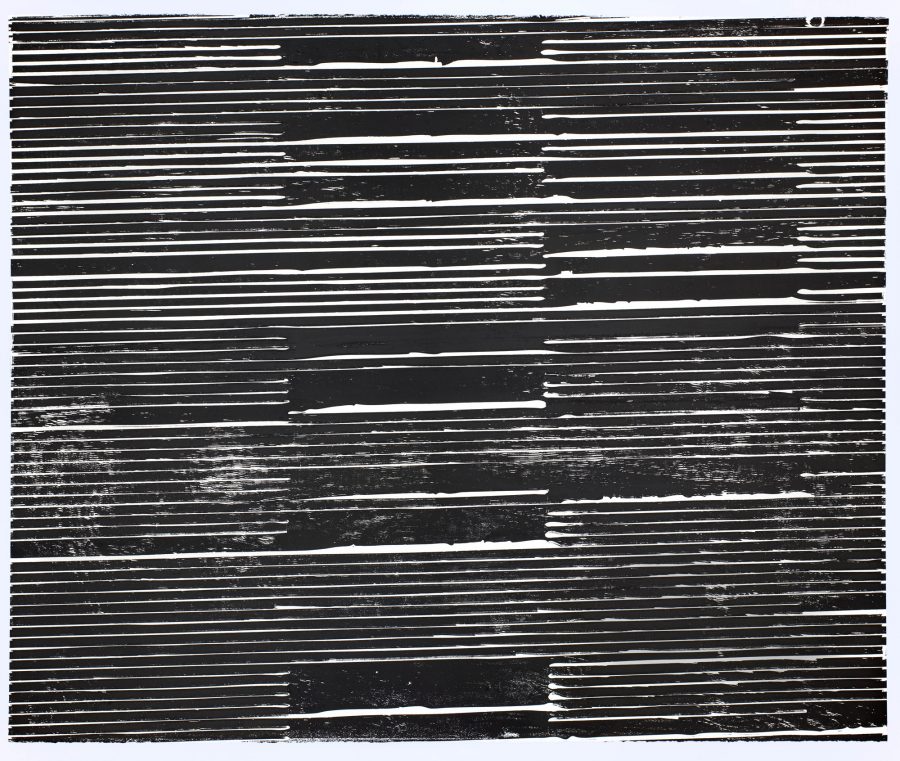 NN: We've also thought about scale. We chose works for the gallery that are either big or small – nothing in between – to let each piece stand out and so none are swallowed up.
SK: Exactly. This way no work is fighting to be seen.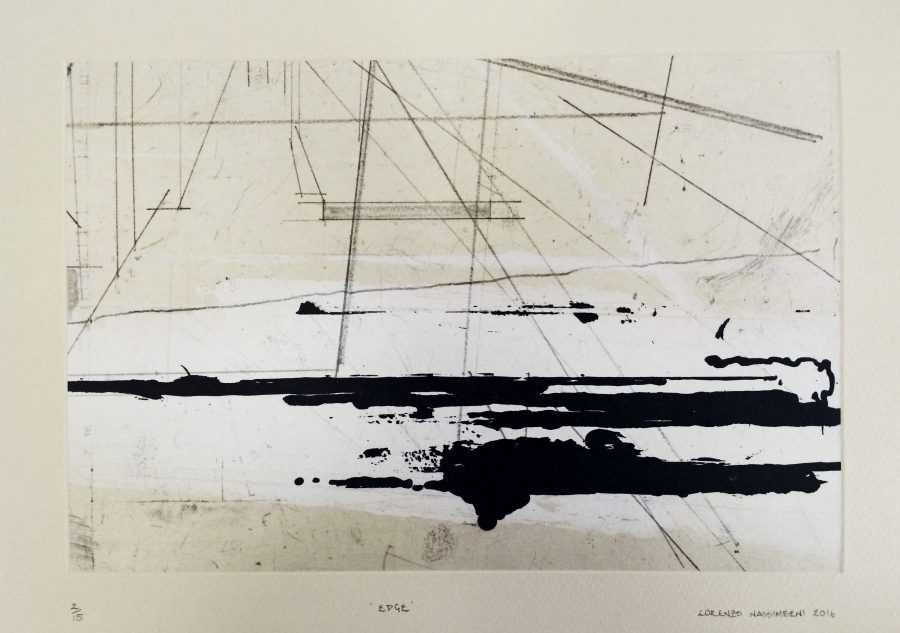 NN: To reiterate, our strategy was to start with heavily geometric shapes, moving to more free-flowing, painterly vibes and then back to a sense of structure. Fritsch and Mokoena share an intricate and controlled approach to line while Maljevic and Siopis share a bold use of colour and a playful approach to mark-making. This is simply a collection of works we find interesting so we grouped them together. In terms of positioning the art in the space, Hobbs' geometric prints are placed in the corner to interact with the architectural lines of the window while Siopis and Shabangu's figurative works face each other.
By clustering works in various configurations – in relation to each other and in relation to the architecture of the space – different viewing possibilities are kept in play.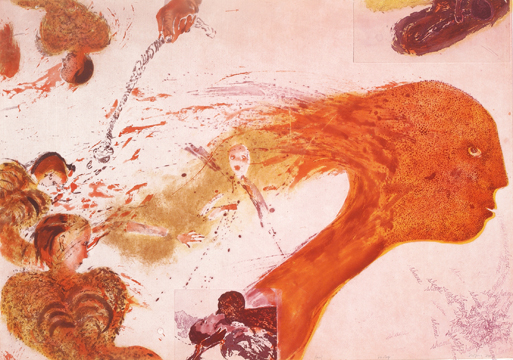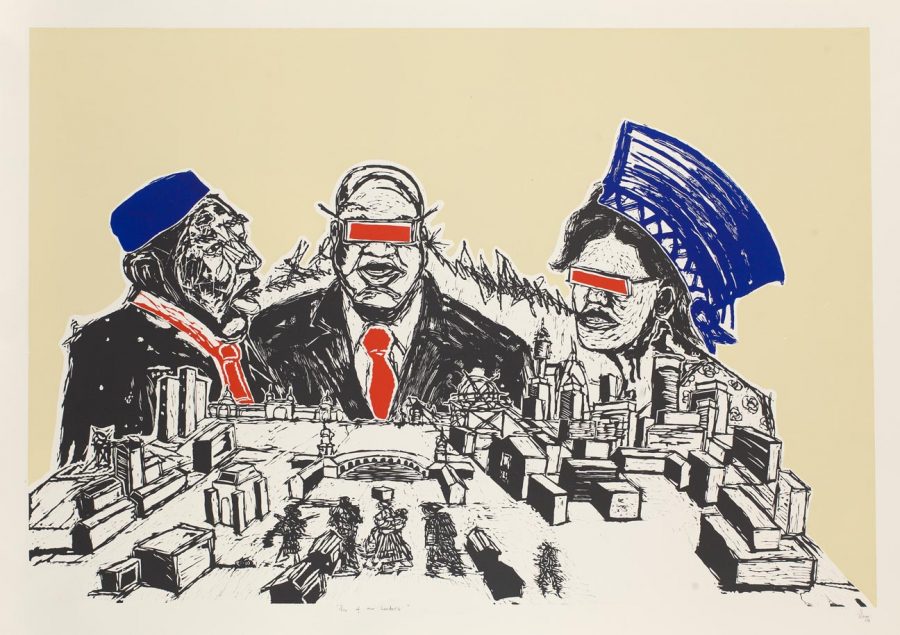 Pop into DKW – 264 Fox Street, Johannesburg – to see the display live and in full.
All works are available for purchase.
We are open Monday-Friday, 9-5pm, and Sundays, 10-4pm.
Our team will gladly show you around and discuss the printmaking process and, if you're lucky, you might even catch our printers in action.