10.08.16
By David Krut associated artist, Maja Maljevic
SELFIE
My first response to the brief was to test the classical approach to self-portraiture – in other words to paint a (flattering but casual) version of myself using a (digital) looking glass by means of a (selfie) stick plus brush and then to (post-) display it in the (social media) gallery space. Then a friend facebooked me and posted an image of my face superimposed on the painting Infanta Margaritta by Velasquez.
While answering the brief itself, the image became the starting point for the resultant series of paintings that attempt to encode the act of representing one's self – the art of making a selfie.  In these paintings I self-consciously fashion myself from someone else's digital depiction of me, then exhibit the hand painted constructions offline.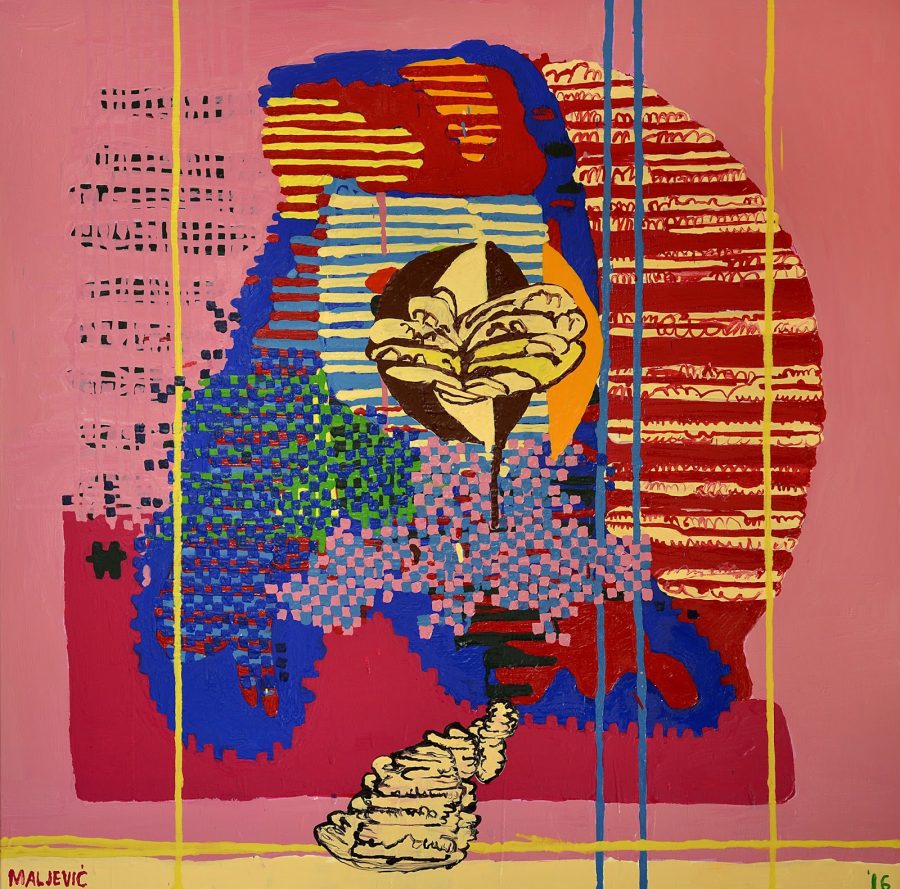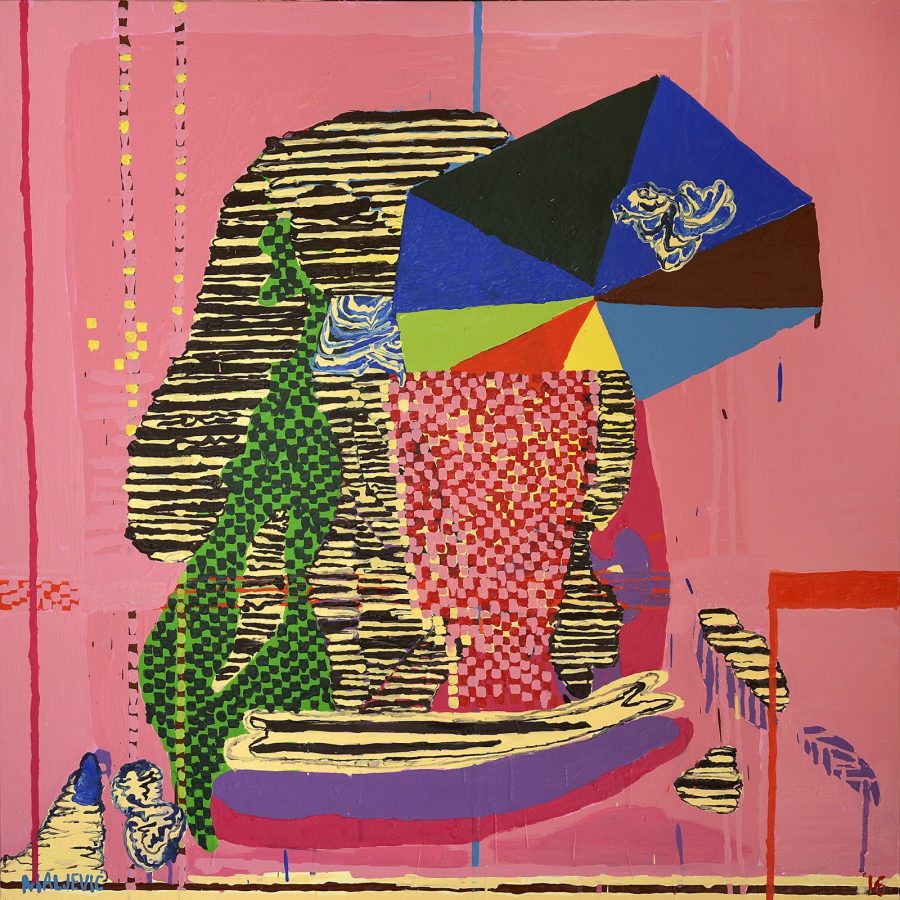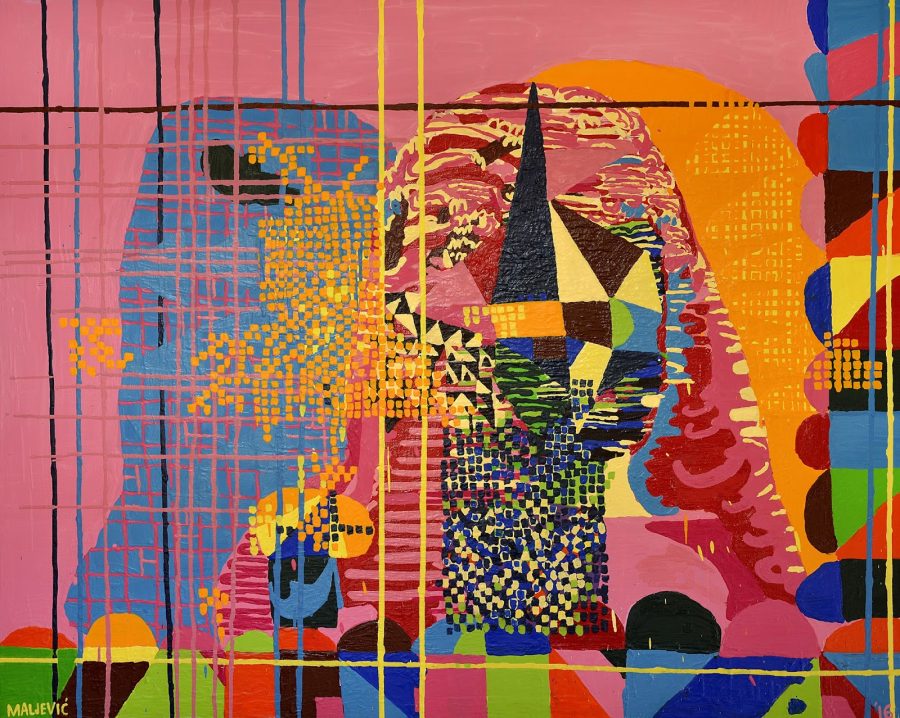 Maljevic's musings on her childhood as well as her bohemian artistic trajectory and what brought her from Belgrade to Joburg…
I was born in Belgrade in 1973 and grew up happily in the former Yugoslavia under Tito. At seven years old I was one of Tito's Pioneers (Tito's cadets). To my mind, the eighties were idyllic even though we didn't have Barbie or Ken or McDonalds. But all the big bands came to Belgrade and I sometimes got tickets for concerts from my father who was an inspector in the police force. I also used to watch horror movies with him despite my age. Meanwhile my mother was the provincial head of kindergartens in Serbia.
Towards the end of the 1980's, I was accepted into the school for design. I had to take extra curricula classes in order to apply. Everyone did.  Following that I was accepted into the faculty of fine arts at the University of Belgrade. At university, I lived the bohemian lifestyle. Discussions about life, the arts, music, theatre or where to buy the best pljesckavica (Balkan burger) normally carried on until the early hours of the morning. Of course, it was a tradition in Belgrade that a night out only started after 23:00, and that the morning after was nothing to be worried about. I still like to sleep late.
The ninties were less happy. In 1991 the war started. The following year my brother and my cousin, who was like a sister to me, left the country for South Africa. If my brother had stayed in Belgrade he would have been conscripted and forced to join the army – army officers used to come to our house after he had left to ask about his whereabouts. I joined the student protests in 1996 and graduated with my Master's degree in 1999. After that, with Bill Clinton as the US president, NATO bombed Belgrade.  In 2000, Slobodan Milošević resigned as president of Serbia and was charged with war crimes. I left for South Africa and my mother helped me pack. I was 27 when I arrived in South Africa.
Kurt Cobain, Jimi Hendrix, Janis Joplin, Jim Morrison, Jean Michel Basquiat all died at 27. I didn't join the club.
– Maja Maljevic
Maljevic recently had a solo exhibition – Disrupted – at DKP Parkwood, where she exhibited paintings from which the Selfie project originates. Some of the works from her show are currently on display at DKW in Arts on Main.
Visit Maljevic's blogspot.