David Krut Projects Cape Town can get icy in winter. We had our annual break for the first two weeks of July, right after The Deer Little Market and I spent the holiday in my home town, Johannesburg. I felt like a very at-home foreigner. There's so much going on in this golden city, in and around art, and the busy bee staff at David Krut Projects are embracing and furthering it all.
---

Earlier this year, I felt lucky when I heard that Robyn Penn's exhibition Cloud of Unknowing will be showing at our JHB gallery in July, as her work strikes a chord with me. When I got a chance to visit 142 Jan Smuts Avenue, Parkwood, I was especially delighted by her addition to a series of four works, Cloud of Unknowing V, as well as the new etching set The Map is not the Territory I and II, which involved processes that seem as complex as the forming of real clouds. The works feels like the sea and they, strangely enough, have a comic look to them. Afterwards I went across the road to David Krut Bookstore – what a vibrant place! It was cool to see the small-scale, earlier works of Aida Muluneh on display, since she is currently on show at our gallery in Cape Town.
I rounded off the day by attending the opening of the Walter Battiss exhibition I Invented Myself at Wits Art Museum – a must-see for anyone seeking wonderful insight into the history of South African art. We also have the hefty limited edition book accompanying the show, available at David Krut Bookstore in Johannesburg.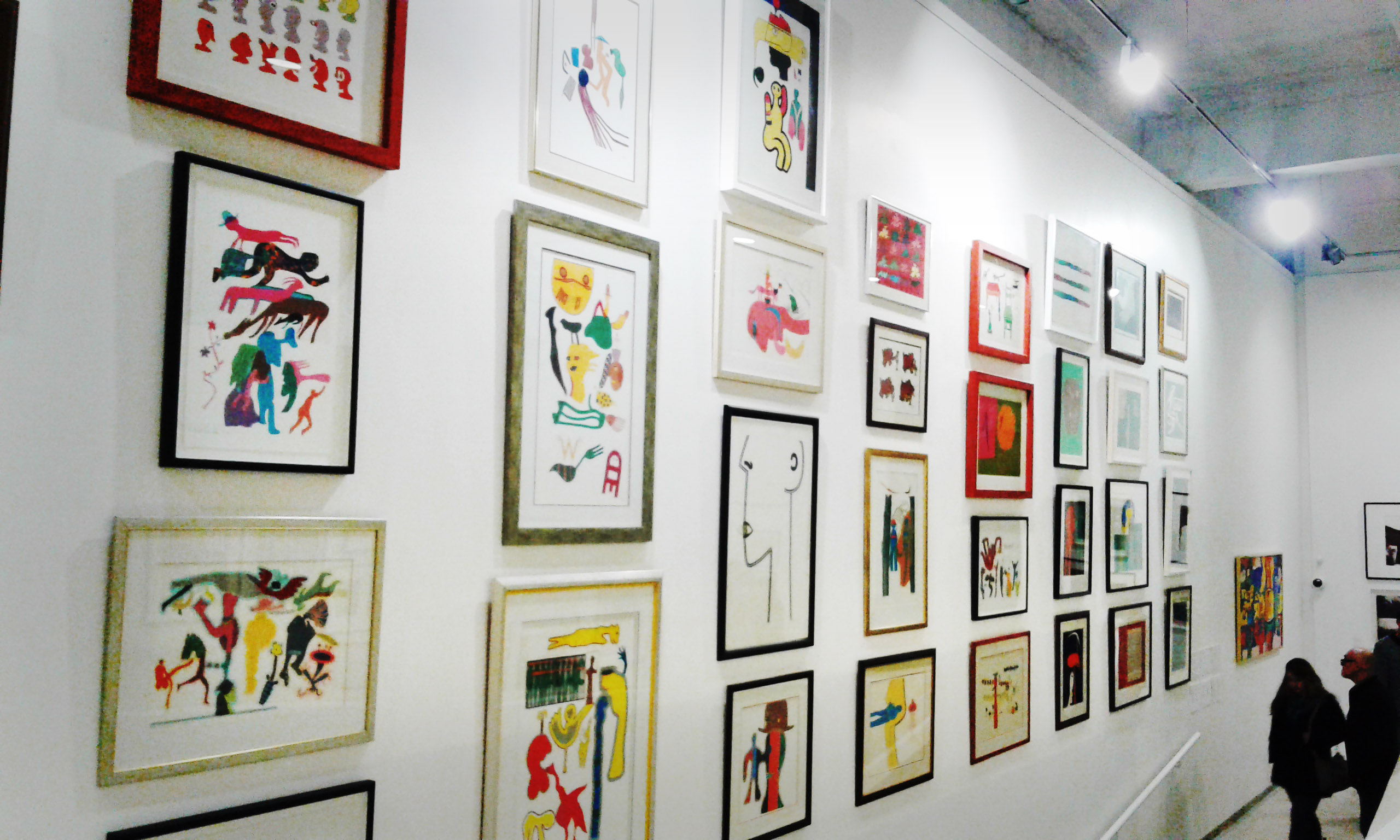 On 7 July, I took my parents along to our very first First Thursdays Johannesburg, where we could see Eduplation, a one-off performance by Mark Rautenbach at the DKP gallery amongst Penn's work. A highlight for me was the interactive exhibition at the bookstore, WAKPON Museum Project – Off the Wall application presented by the Foundation Zinsou (Benin), which made use of augmented reality to experience the artworks. It's exciting to see how digital technology is taking shape in the art world and to imagine how it will keep on evolving.


The next day I spent some time at David Krut Workshop, a catalyst for creative output in Johannesburg. As friendly as the staff in Jan Smuts, my colleagues at this workshop, gallery and bookstore are always happy to share some knowledge with me to further get under the skin of printmaking. Jaco van Schalwyk was cutting away at a woodblock and master printer Jill Ross took some time to update me on current projects around William Kentridge, such as their next woodcut collaboration after Mantegna.
On 13 July Henri Matisse's first solo show in Africa, opened at the Standard Bank Gallery, Rhythm and Meaning. After a wonderful walkabout through the works by this master, I headed off to meet Lorenzo Nassimbeni at his studio, down the road from David Krut Workshop and shared with 3 other architecture companies. I learnt an enormous amount about Johannesburg and its transformation in that hour, as well as the incredible projects happening in and around the studio! Jessie Cohen wrote an article on their recent visit, for some more depth.

I popped in at the workshop again and saw Jaco van Schalwyk's galaxy-like work, delighted to be reminded of our conversation back in Cape Town – how the same laws of nature are at work with his experiments, as are in bigger (and smaller) things, like the formation of mountains, oceans and galaxies. I was lucky to meet David there and he took me to Stephen Hobbs' studio, another bonus. The walks to and fro, were in themselves lovely experiences. Maboneng is abuzz with treats for the senses, and Stephen Hobbs' studio was one of them. He is also involved in some of the coolest building projects in Jozi and it all put his dazzling artworks into clearer perspective.
The next day I paid a quick visit to the exhibition at Constitution Hill, Post Its #1, before going to the Turbine Art Fair, at one of my favourite places in Jozi, Newtown. Our booth's work by Haroon Gunn-Salie, Place of Gold held new meaning for me, considering the intensive time spent in the previous days. It made me long to see another work of his again, Kom Oor Die See, which was installed on the Sea Point promenade in Cape Town. Another showstopper at the fair was Johannesburg Art Gallery's showcase of Francisco Goya's Los Caprichos prints juxtaposed with Diane Victor's Disasters of Peace series.
The morning of Saturday 16 July was very sunny and I was privileged to walk around in the Edoardo Villa House for the Architecture-meets-Art talk series, conceptualised by Stephen Hobbs. It was like taking a stroll through history, via the conversations and the space and I'd urge anyone interested in either of these fields to book a seat for the coming talks.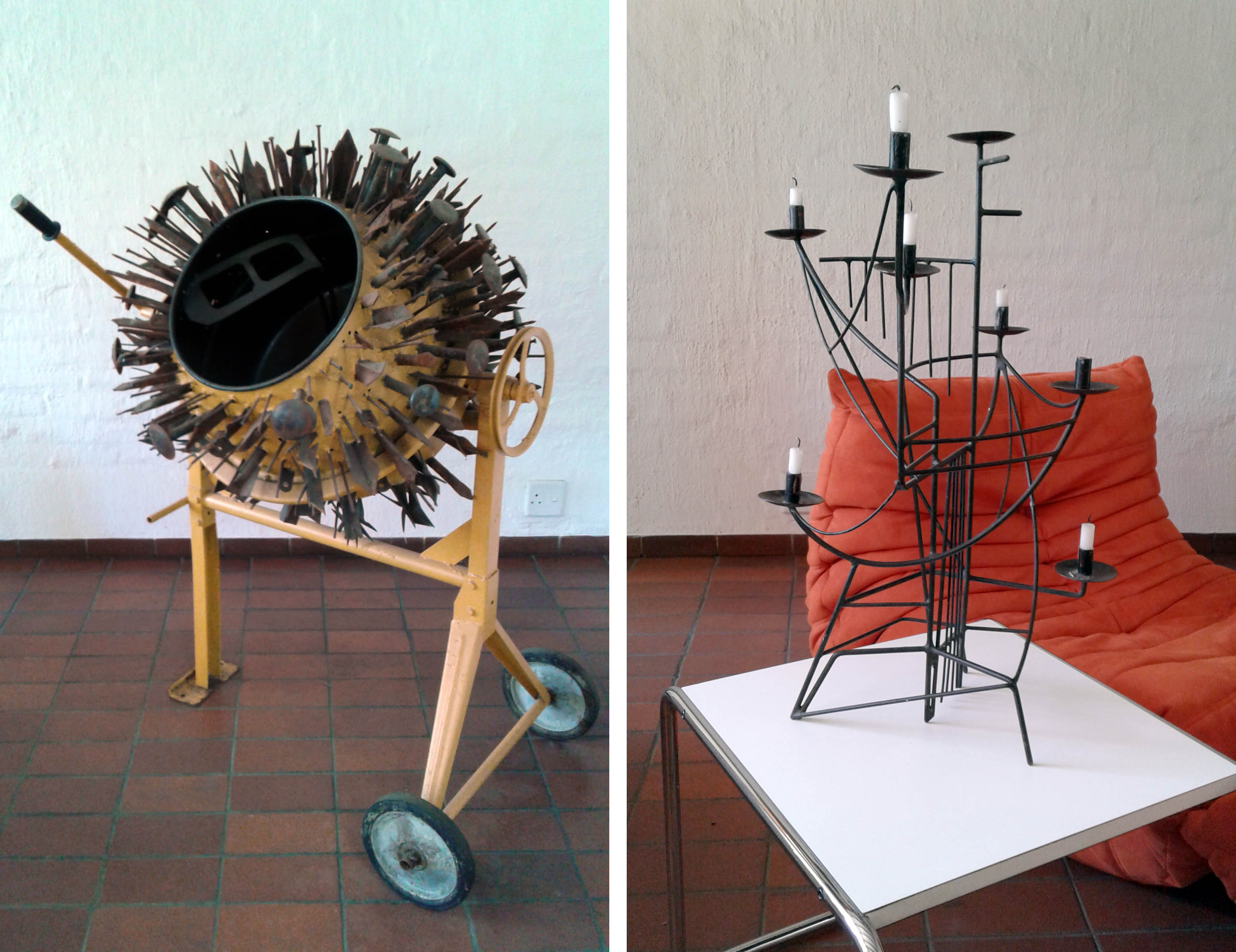 On Sunday, my very last day in Jozi, I had to go and experience Market on Main again. I bought Matisse: The Chapel at Vence for my Dad, a new addition to our David Krut Bookstores and a fitting last buy for my time spent in the city.
It will be a while before I'll be able to fully digest this art binge. In the meantime I am grateful that all these collaborations have opened up Johannesburg and other worlds to me.