05/07/16
On Saturday 16 July the successful talk series Architecture-meets-Art (AMA) moves location, from the David Krut Bookstore in Parkwood to the Edoardo Villa House in Kew.
Public artist Stephen Hobbs conceptualised the series out of a passion for architecture and a perceived need to bridge the gap between architecture and art in the context of re-building the post-apartheid city of Johannesburg.
The premise of the series is that a critical dialogue between art and architecture is sorely lacking in South Africa. According to Hobbs: "while architecture delivers public, physical structures, endowed with seeming omnipresence, art, as an unrestrained field, has the capacity to expose and re-construe the human condition. By academically and vocationally separating these disciplines, we fail to appreciate buildings as artistic objects which belie the human experience".
Hobbs has been at the coalface of conversations on art and architecture for two decades through his position as co-director of The Trinity Session, a public art consultancy which is dedicated to creatively activating Johannesburg's urban spaces. His ambition for the talks is to bring these critical, in-house debates into a public forum.
For each talk, Hobbs is in the hot seat alongside leading architects and collectors.
In April, we kicked off with the charismatic Henning Rasmuss, director of Paragon Architects, who drew a large crowd and facilitated an intensely engaged conversation and subsequent Q&A.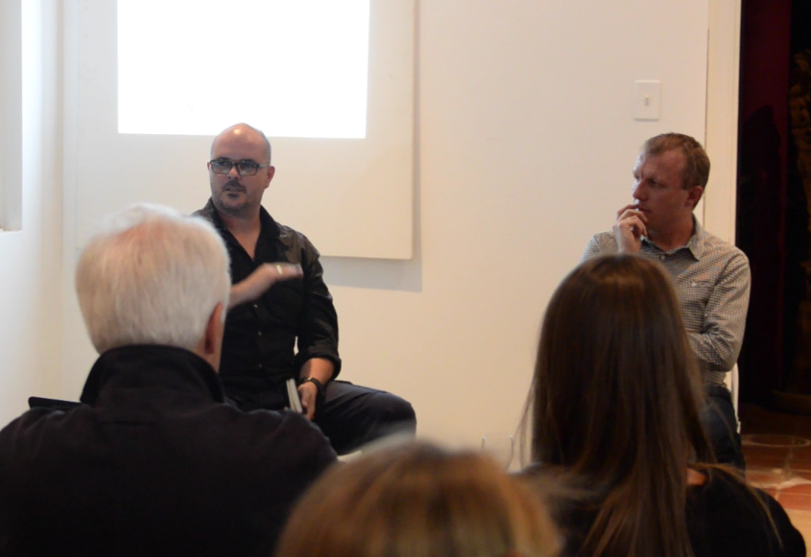 The following month, in May, DK Bookstore hosted a conversation between Hobbs and Thiresh Govender, architect and founder of Urbanworks. This provided an intimate platform for an artist and an architect, who share great interest in each other's practices, to speak about intervention and experimentation in the space where architecture and art meet and, hence, where collaborations are possible.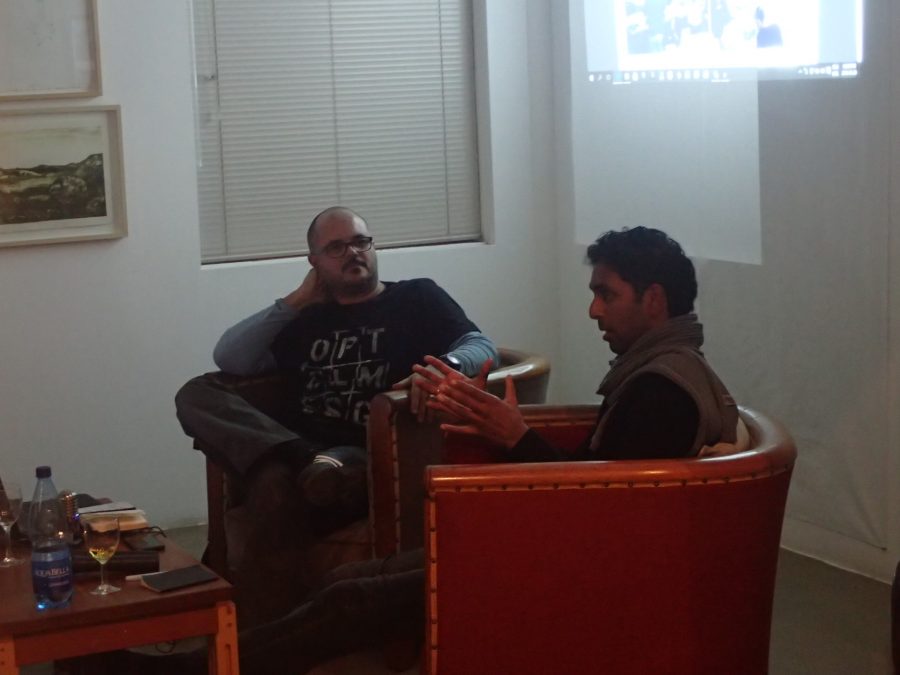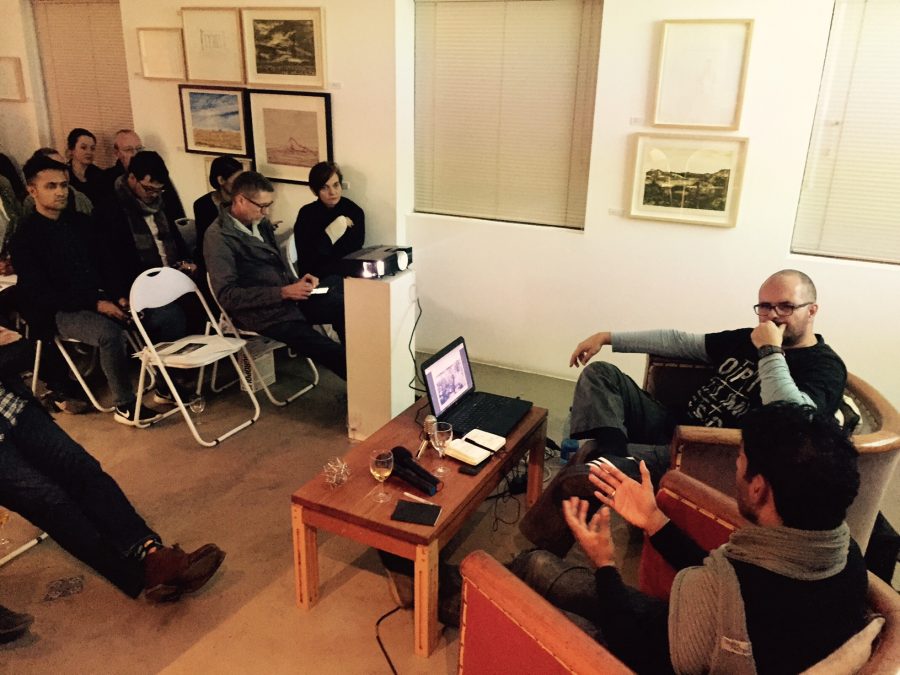 This month, we invite you to join us at the Edoardo Villa House in Kew for a talk and walk-about in what has been dubbed a unique "sculpture house" and "unlikely oasis" in Johannesburg's suburbia.
This is an exciting location for the topic at hand where Hobbs will be in conversation with collectors and curators, Warren Siebrits and Lunetta Bartz who bought the house in 2014.
For Hobbs, "the true way of engaging architecture is embodying it. Architecture is a jungle gym for the mind. You need to be in it to experience all of its vantages".
The artist is attracted to the malleability of buildings and the process of climbing/experiencing them, so sees this third talk/walk-about to be a key component of the series.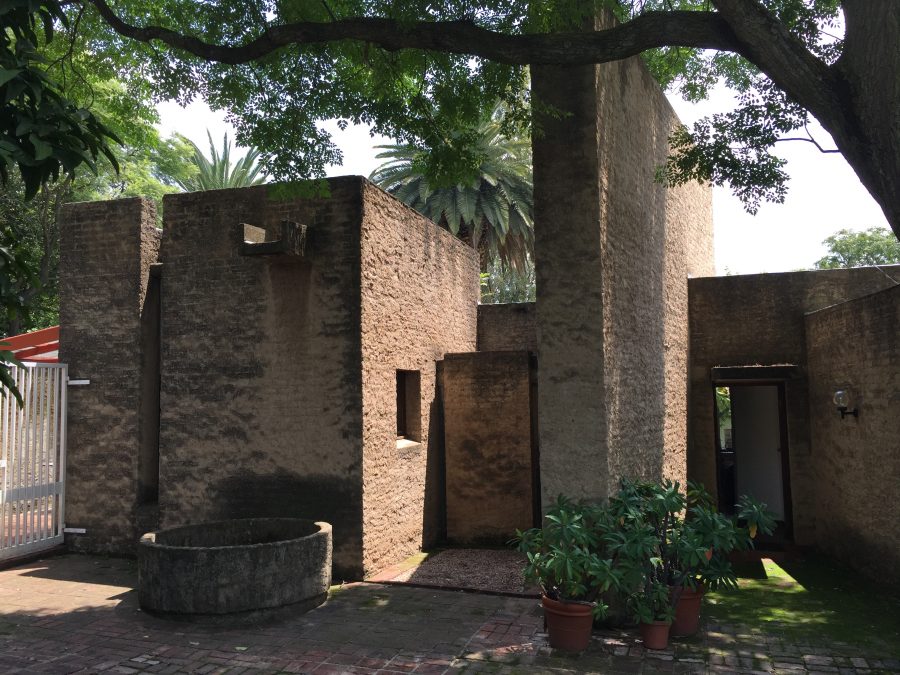 Villa's home has been described by the specialist in the history of architecture in JHB, Clive Chipkin, in the following words: "Low tranquil living areas contrast with unexpected explosions of multi-volume space that give the small house a monumental, perhaps exaggerated, sculptural presence half- hidden amongst established trees."
Hobbs decided on the space as a venue for AMA precisely because it has taken on the status of a piece of art, of a sculpture or artefact, bridging that unnecessary gap between architecture and art. He decribes Siebrits and Bartz' acquisition of the home as akin to a "super sculpture acquisition – they've bought Villa's DNA!"
Join Hobbs for a lively walkabout of the house to experience this artwork in its full glory, followed by a chat with its current owners Warren Siebrits and Lunetta Bartz.
The talk series is free and accredited by the Gauteng Institute of Architecture.
"When re-building a society, you have to imagine that society's well-being – to think about integration, families etc. The imaginative aspect of building a city has been lost. These talks are about pumping artistic energy back into architecture as the creative field with the most public prominence. It may be a utopian ideal, but let's give it a platform" – Hobbs.
Click here to read the full premise to the AMA talk series.