Inch x Inch
An exhibition of small works.
Opening 3 March – 2 April 2016
DAVID KRUT PROJECTS, PARKWOOD
6pm 3 March 2016 Jan Smuts Avenue, Parkwood, Johannesburg
David Krut Projects is pleased to present Inch x Inch, an eclectic group exhibition of small abstract and figurative works, in which techniques are tested and subject matter is tackled within a limited scale: < 30×30 cm.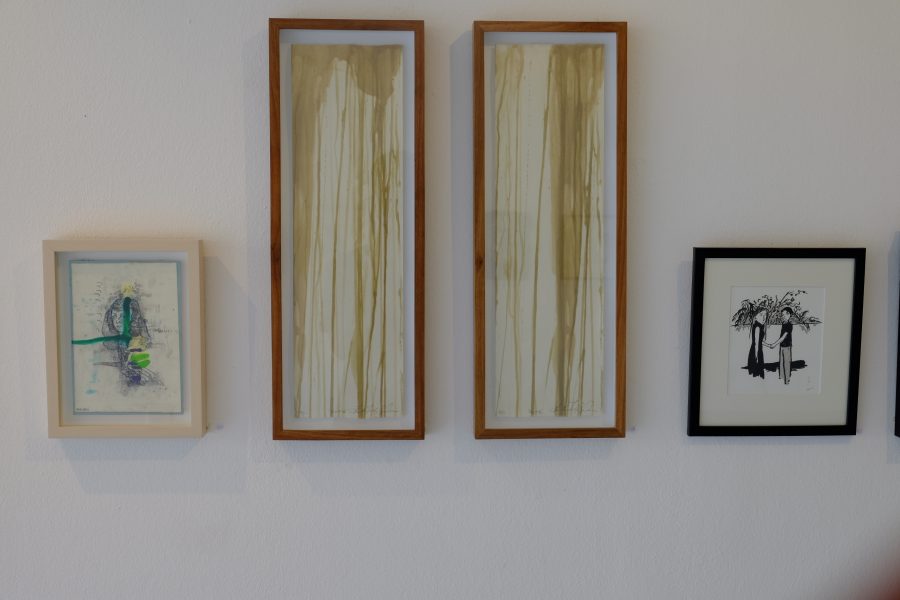 Inch x Inch displays a wide range of works, brand new to a selection of pieces from the David Krut Workshop archive. Artists grapple with a wide range of focal points: Stephen Hobbs and Lorenzo Nassimbeni take a strong architectural and conceptual emphasis; Sean Slemon and Rhett Martyn explore a loose and playful application of line; Robyn Penn deals evocatively with questions of colour and Maja Maljević homes in on abstract and meticulous compositional concerns. More figurative artists, such as Diane Victor and Penny Siopis stand out for their dark narrative renderings.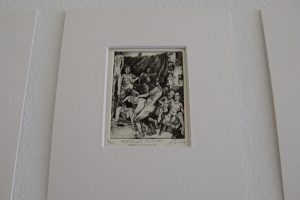 By prompting artists to contain their formal concerns to a limited size, we present viewers with an insightful magnification of their styles and sensibilities. Inch x Inch therefore triggers the chance to get right up close to the paper or canvas to engage these pieces at the detailed level on which they were created.
This exhibition presents an impressive variety of mediums, from etchings to letterpress prints, paintings to photographs, linocuts to drawings, sculptures to mixed media. The exhibition aims to provoke an interdisciplinary conversation between the numerous mediums in terms of creative techniques, processes and mark-making.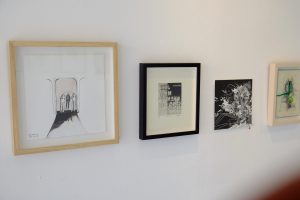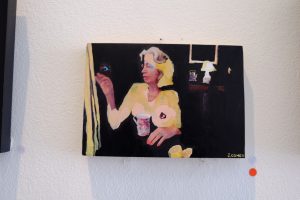 Featured Artists:
Bonita Alice / Ryan Arenson / Bruce Backhouse / Jessie Cohen* / Chad Cordeiro* / Wilma Cruise / Bronwyn Findlay / Mischa Fritsch / Sandile Goje / Matthew Hindley / Raquel van Halen / Stephen Hobbs / William Kentridge / Sbongiseni Khulu* / David Koloane / Alexandra Makhlouf / Maja Maljević / Rhett Martyn / Colbert Mashile / Oliver Mayhew / Kate McCrickard / Aida Muluneh / Lorenzo Nassimbeni / Mongezi Ncaphayi / Andrezj Nowicki / Julian Opie / Robyn Penn / Senzo Shabangu / Penny Siopis / Sean Slemon / Mary Wafer / Jessica Webster / Quinten Edward Williams / Diane Victor / Kristin Yang / Faith 47 / Jaco van Schalkwyk / Joe Hart
* Up-and-coming artists, Chad Cordeiro, Sbongiseni Khulu and Jessie Cohen explore personal and political subject matter: Cordeiro appropriates communist propaganda for "The People's Army" (a fictional South African political party), Khulu comments on labour processes in the print studio and Cohen queers binary definitions attached to the body in a South African context.