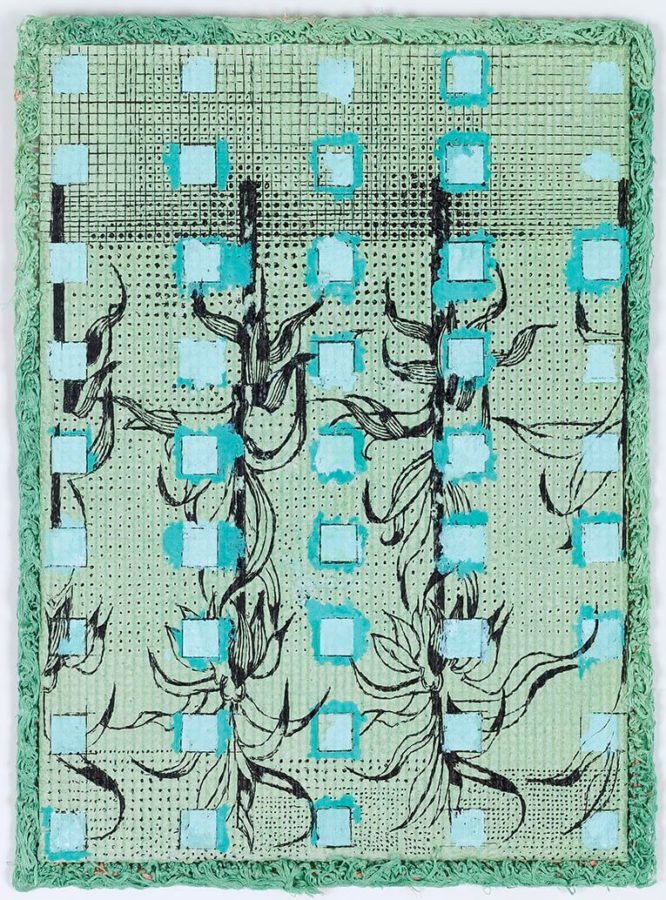 Lynda Ballen was born in Johannesburg where she lives and works today as a fine artist. Ballen has also taught and mentored in arts institutions in South Africa, specifically the Johannesburg Art Foundation. Her first solo exhibition with David Krut Projects (DKP) was titled Concerning Preciousness (2012), for which she looked at metals and gems as capital. Ballen's second solo exhibition with DKP was titled DE DIVITIIS ("regarding riches"). In this show, the artist continues her engagement with the wealth yielded from earth but, this time, she highlights the value of natural materials mined from the earth to make pigment. At the heart of her practice is a great respect for global traditions of craftsmanship coupled with a desire to recognize raw materials as precious by privileging processes such as papermaking. Ballen has exhibited since the 1980s and has featured on a number of DKP group shows, such as The Benediction of Shade II (2014). She has work in major South African museum collections, such as The Iziko South African National Gallery in Cape Town and The Pretoria Art Museum. Ballen has a BA Fine Arts degree from the University of the Witwatersrand and a MA in Art Education from New York University.
Solo exhibitions at DKP
DE DIVITIIS (DK Parkwood Gallery, September 2016)
 Concerning Preciousness (DK Parkwood Gallery, October 2012)
Scroll down to view works.
Blogs/Articles
DE DIVITIIS: An Enchanting Solo Show by Lynda Ballen 2016-09
A speech by Bronwyn Law-Viljoen at the opening for Lynda Ballen's DE DIVITIIS
Artist Feature: Lynda Ballen 2016-06