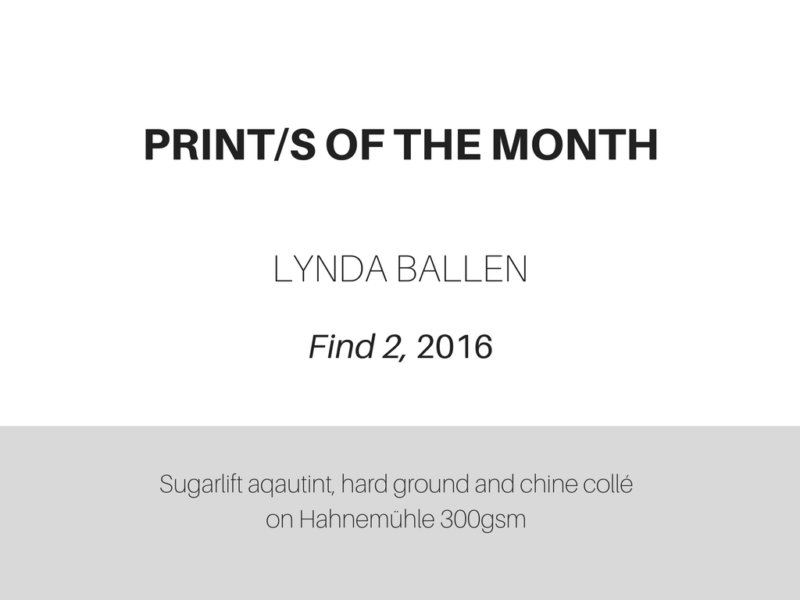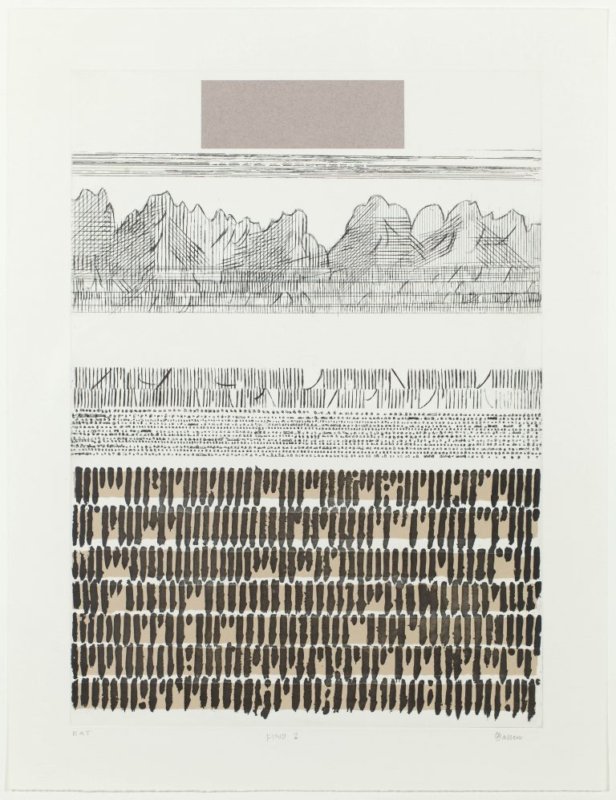 Ballen's Find 1 & 2 (2016) demonstrate beautifully the technique of sugarlift aquatint, chine collé and hard ground line. The larger gestural repetitive marks at the bottom of the image are made using sugarlift aquatint. This allows the artist to create a tonal area that is true to the directly made mark. The length of time etched will determine the tone. This area is enhanced by strips of coloured chine.
The images below show Ballen along with Printer Kim-Lee Loggenberg working on the plates that have had a sugarlift aquatint applied. Master
Printer Jillian Ross and Ballen examine the two prints in the series alongside one another.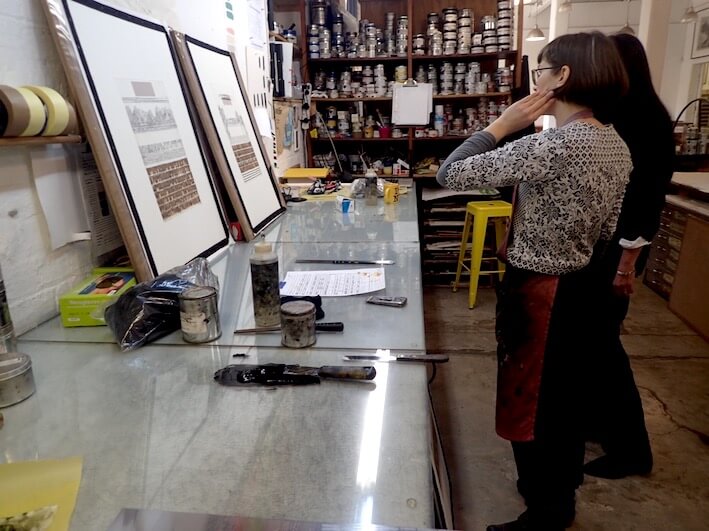 Lynda Ballen was born in Johannesburg where she lives and works today as a fine artist. Ballen has also taught and mentored in arts institutions in South Africa, specifically the Johannesburg Art Foundation. Her first solo exhibition with David Krut Projects (DKP) was titled Concerning Preciousness (2012), for which she looked at metals and gems as capital. Ballen had her second solo exhibition with DKP titled DE DIVITIIS ("regarding riches") at the DK Parkwood gallery in 2016.  in this show, the artist continued her engagement with the wealth yielded from earth but, this time, she highlights the value of natural materials mined from the earth to make pigment. At the heart of her practice is a great respect for global traditions of craftsmanship coupled with a desire to recognize raw materials as precious by privileging processes such as papermaking.