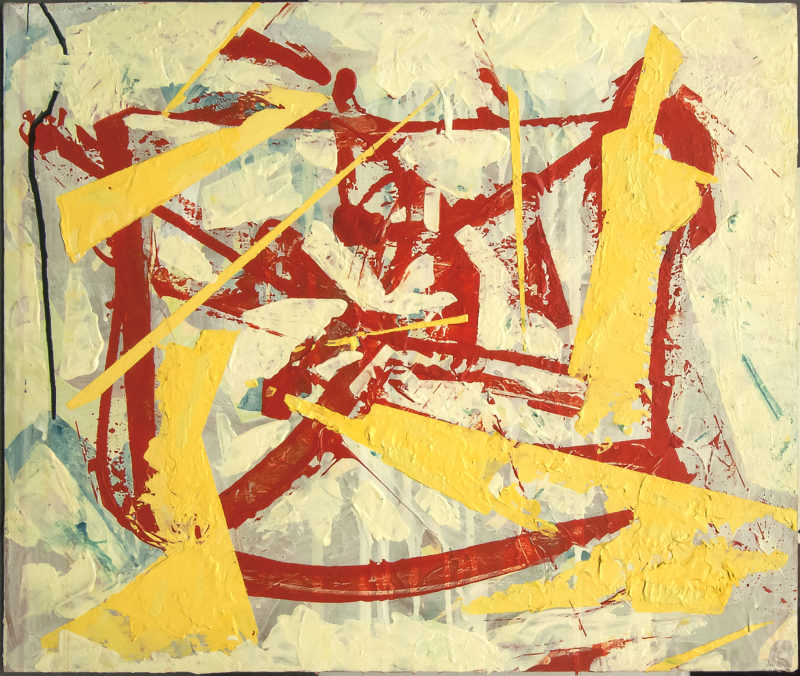 Collaboration History
Williams began his relationship with David Krut Workshop (DKW) in 2012 with the production of a series of monotypes under the guidance of Master Printer Jillian Ross. This initial encounter opened up opportunities to experiment with other forms of the printmaking processes at DKW in 2013 and 2014, like the etching process.
In July 2014, Williams had his first solo exhibition, Painterly Accumulations Off The Wall, at David Krut Projects (DKP) Johannesburg.
Williams continued to work with DKW on prints and has further independently explored the painterly qualities of printmaking by developing wax- and pigment-based monotypes or sketches alongside his paintings. He has subsequently had his second solo exhibition at DKP entitled Movement and its limitiations within an environment in 2017.
In 2018, he had his first solo exhibition at DKP Cape Town, called Interruption: Imagining a Sense of Place.
Williams has also participated in various group exhibitions at DKP Johannesburg and Cape Town.
Biography
Quinten Edward Williams attended the University of the Witwatersrand, from which he holds a Bachelor of Art in Fine Arts (2010) and a Master's Degree in Fine Arts (2014). He lives and works in Johannesburg and experiments with various media, including painting and print.
Williams is intrigued by the printing process, as he sees some similarities to the way he has been using acrylic paints in terms of "glistering colours, painterly marks, drawing marks and layers, one on top of the other".
The mark-making, layering, and colour choices in Quinten Edward Williams's work resonate with his interest in the movements that make urban-rural environments, and the inherent uncertainty of interaction in those complex systems. His paintings, sculpture and prints are formal arrangements of observed or hypothetical moments from those environments. Williams employs the notion of sketching as a tool to understand his making-thinking process: a codification process which is open to change, and creates affect.