14.09.16
Blogger: Jessie Cohen
PEOPLE – PLACES – INTERRUPTIONS
Every now and then you come across an artist who is wonderfully at ease with the difficult task of talking about their work. Recently, I had the pleasure of chatting to Quinten Edward Williams at his studio in August House, where the artist spoke freely about his approach to art-making.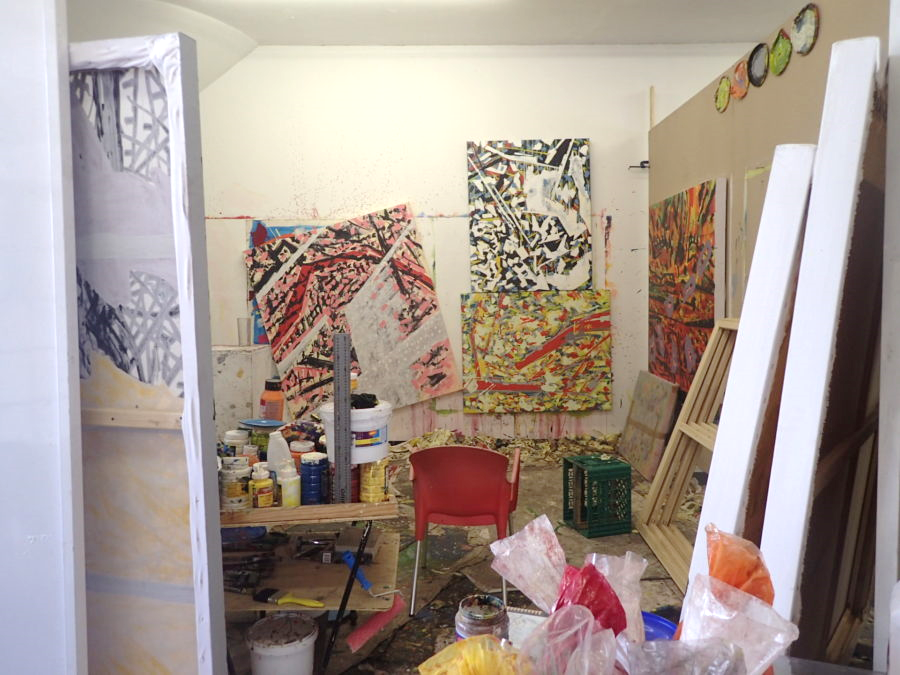 A conversation with Quinten Edward Williams
Tucked away in the far corner on the second floor of August House, Williams' works-in-progress hang haphazardly on the walls and remnants of uninhibited painting sessions line the floors.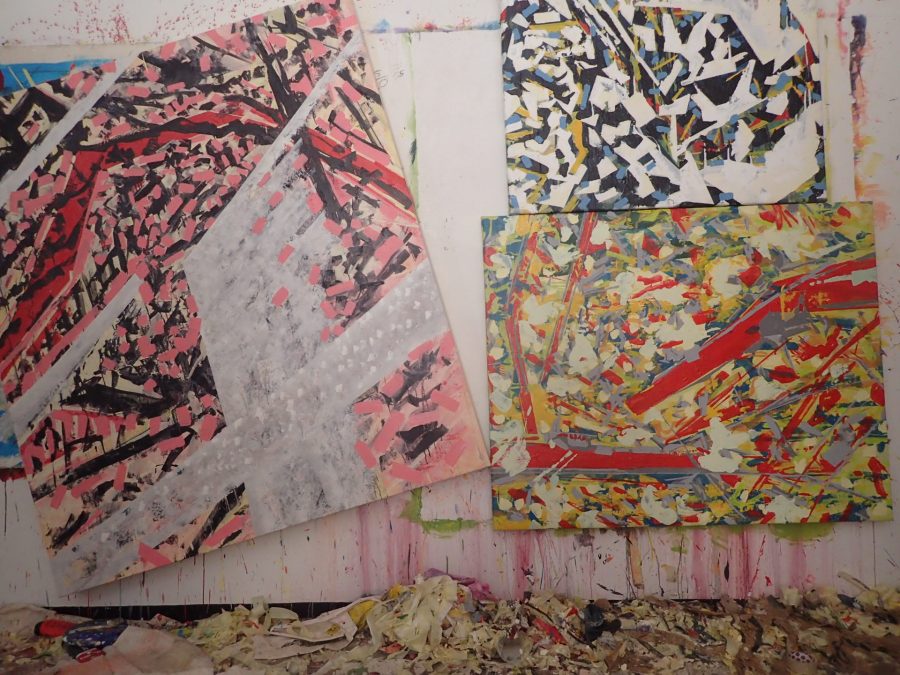 The artist gets straight to the point: "My work is about teasing out, probing and proposing intersectional relationships," he says. In the discussion that follows, he elaborates on these nuanced ideas.
We jump head-first into a conversation driven by Williams' collisions of thoughts. Pointing to an empty space, he says: "There used to be a painting here. I decided to cut it up to repurpose parts of the canvas for another work." He gestures outside his studio alcove to show me the work: wood, canvas, paint and screws combine to form a sculptural object (below). It is the beginning of an installation piece.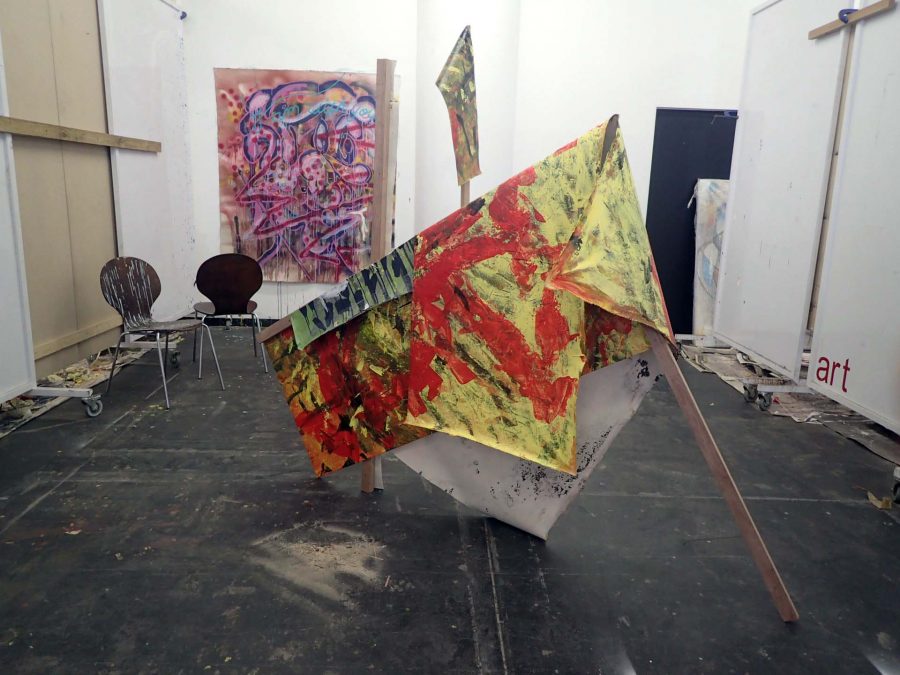 On returning to the studio, Williams describes his approach to the creative space and to painting itself.
"I look at bodies where they meet and collide and use the studio as a place to think and to make. For me, painting is an exploration of a sense of place and, by extension, of our part, as human beings, in forming environments. At the moment, my paintings are working through these ideas and suggesting certain configurations between bodies and matter."
In the process of refining his work, Williams treats his paintings as active objects, which work in relation to each other. He places them in different configurations in his studio to develop each piece from a variety of perspectives.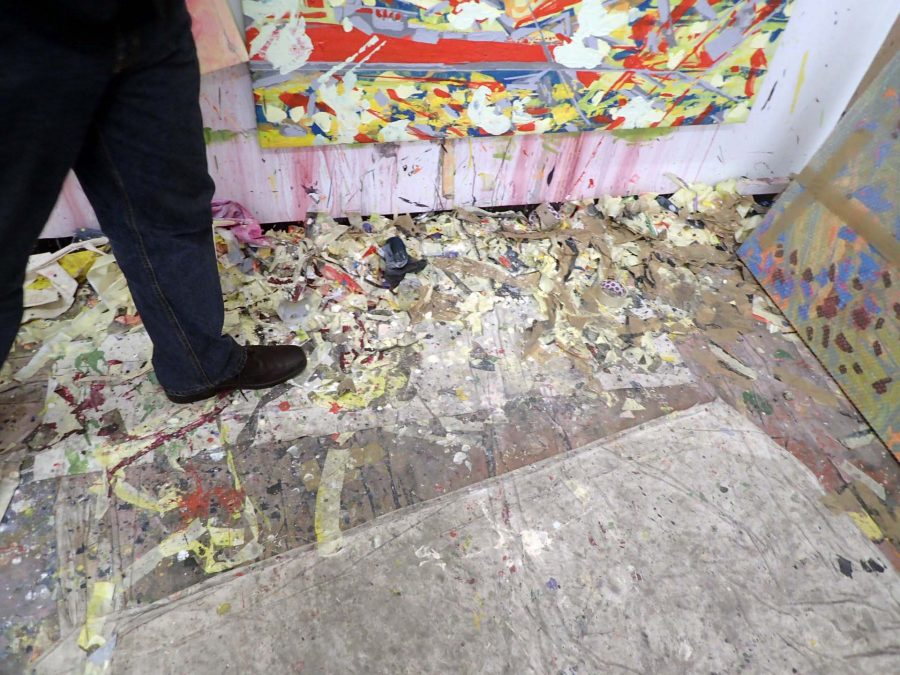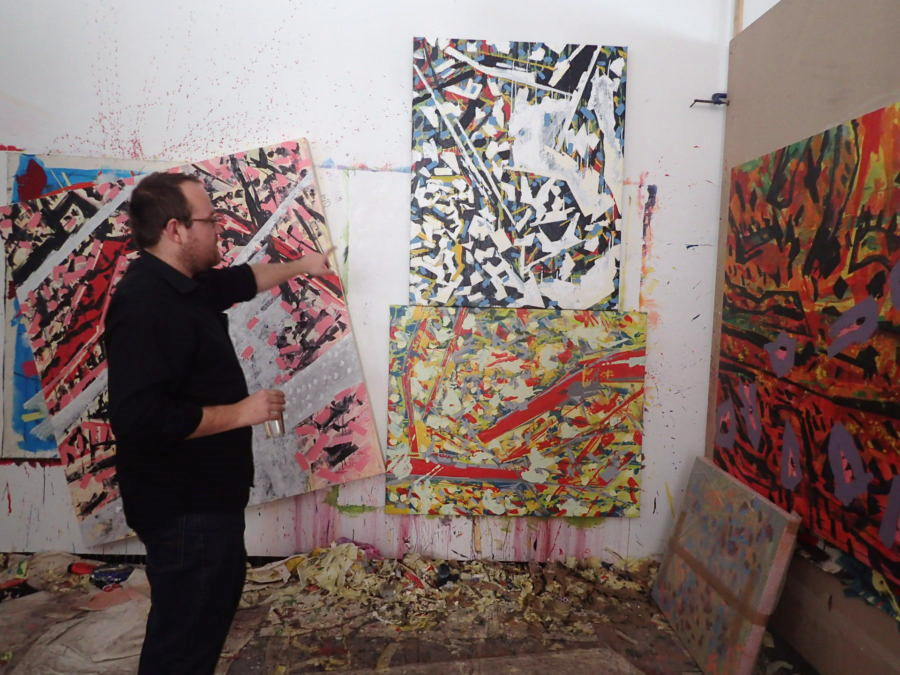 Williams is reworking some pieces which he has exhibited before. It is an unconventional approach where there is no imposed end-point: "I see the gallery as well as the studio as spaces to experiment with ideas and combinations, not to articulate finalised positions," he says.
The artist's painting process reflects his view of the human condition: "We are uncertain beings. Our experience of the world is mediated through one body so our knowledge of our surroundings will always be partial. As an artist, my daily, localised engagements assemble my work," he says.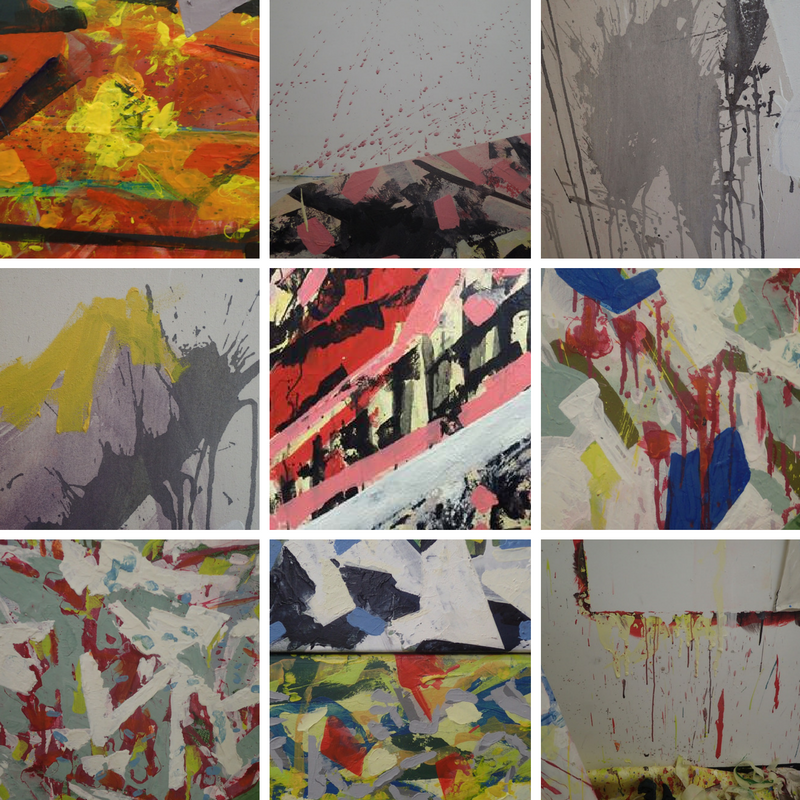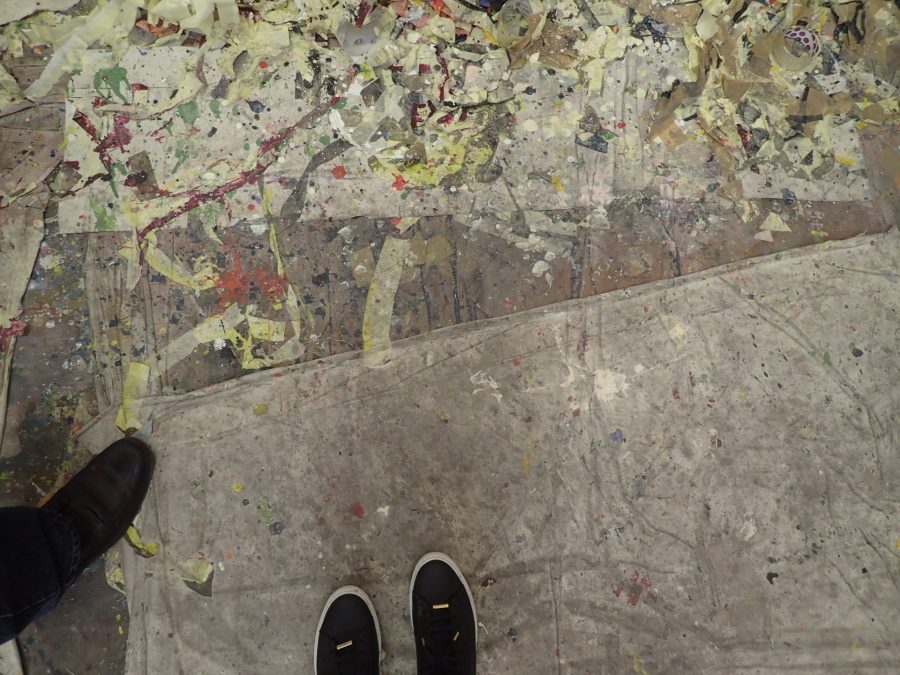 Williams shares a space with other contemporary painters and installation artists, including Rhett Martyn, Jake Singer, Bronwyn Lace, Andrew Kayser and Toni-Ann Ballenden. He tells me that his fellow artists advise him to turn to his animated studio floor to take inspiration from the flicks, drips and smudges which viscerally reference his process.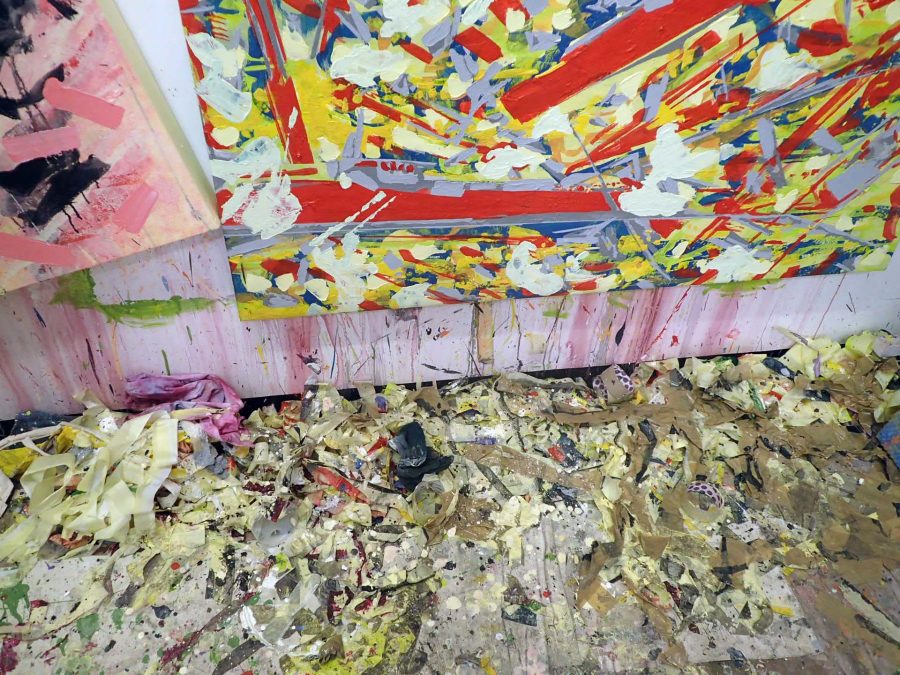 Before Williams can say whether he has incorporated this advice into his practice, a painting catches his eye and we are onto the next idea. He points to a large work where swathes of raw canvas remain between loose and energetic marks. The marks arrived on the canvas by cleaning brushes after painting another work, he explains.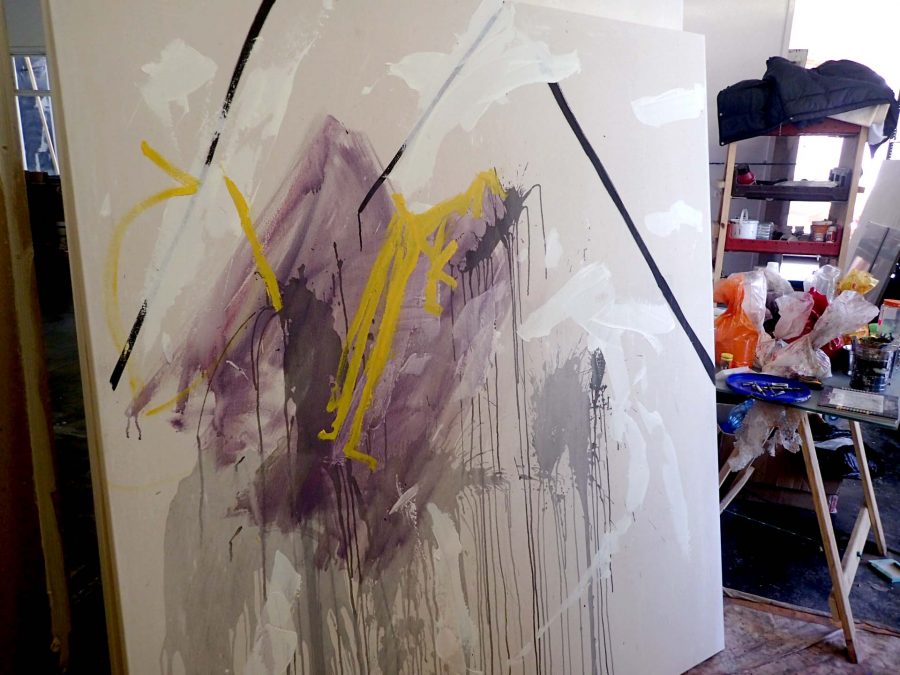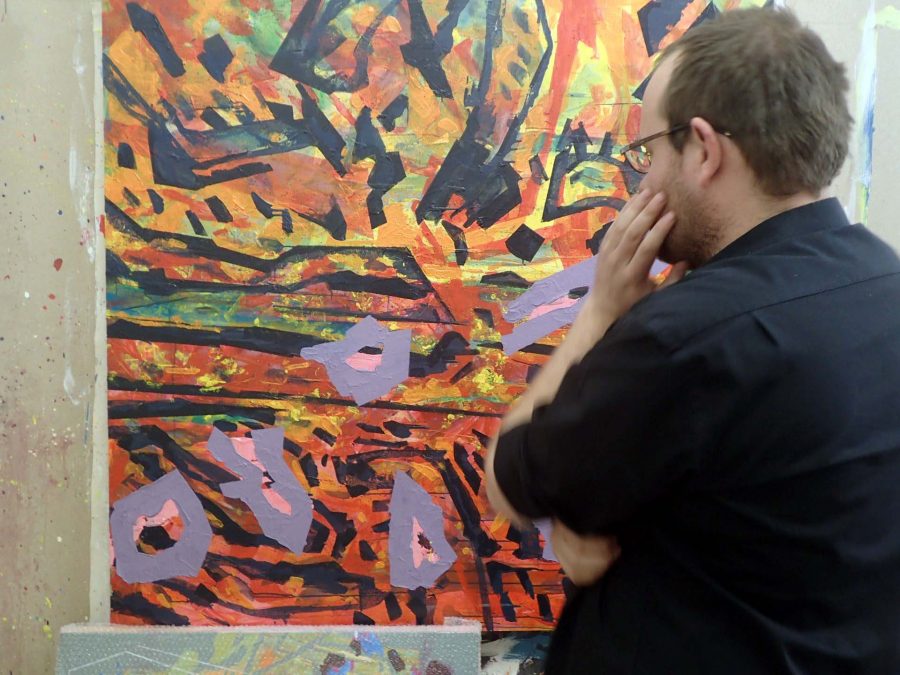 I ask Williams if he is essentially painting mental maps in response to his experiences, but he resists this interpretation because of its associations with purpose and rationality: "My work is more experimental, temporal and comfortable with uncertainty than mapping sometimes allows," he says.
By approaching his artwork in this considered manner, Williams hopes to inspire viewers to sit with the uncertainty of his abstractions and allow ourselves to experience a painting through sensation, which means incorporating an awareness of its position within a wider environment, rather than seek interpretive frameworks to "understand" it.
As we leave his studio, Williams adds a final thought: "Sometimes a way of looking at a painting is out of the corner of your eye, or to hold it in the back of your mind while you are doing something else."
Some of the paintings discussed in this blog were exhibited at the Joburg Art Fair (JAF) this year (see below).
For more on Williams' take on ways of looking at art, please see this blog, which quotes his talk at JAF.