20.09.16
Blogger: Jessie Cohen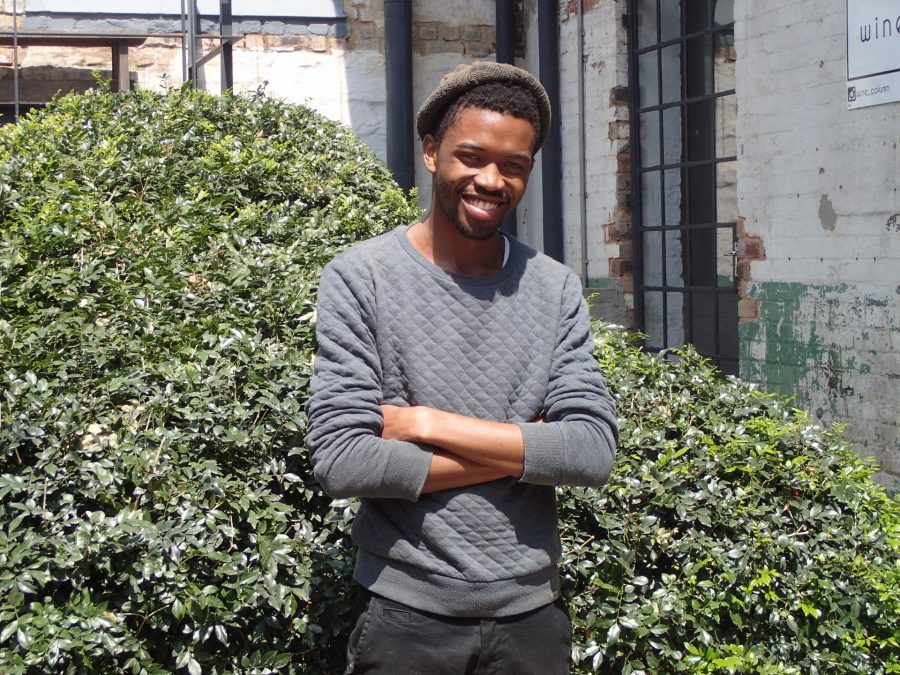 This week, artist Pebofatso Mokoena joined the DKW team on a part-time basis and to help with carving our next William Kentridge woodcut – The Flood – which is the second image after Mantegna in the Triumphs and Laments series.
Today was Mokoena's first day. He carved test blocks to get in the flow before he will join Sbongiseni Khulu and Chad Cordeiro on the actual woodblocks for The Flood on which there is no room for error.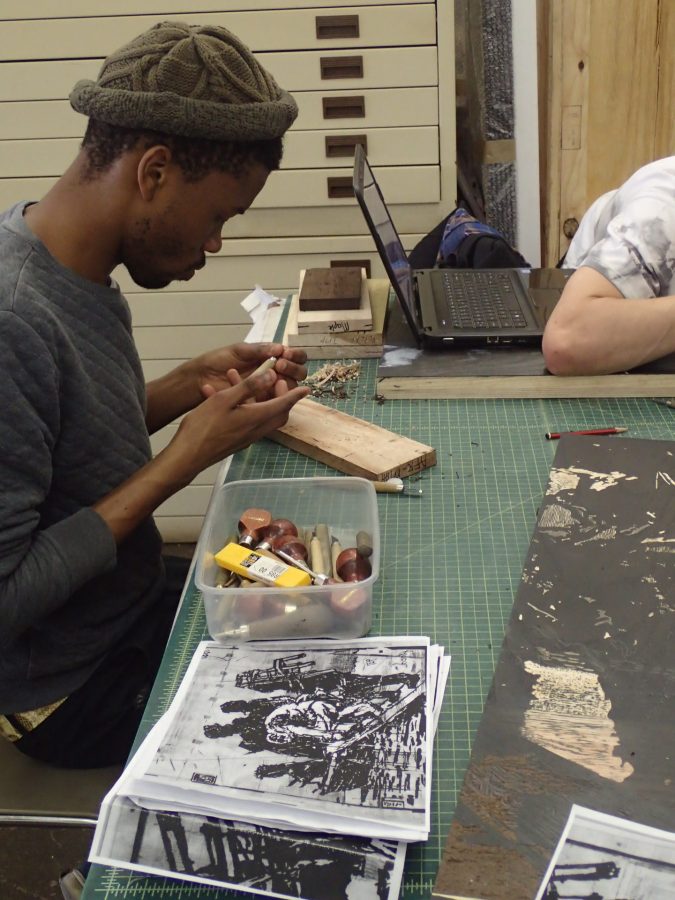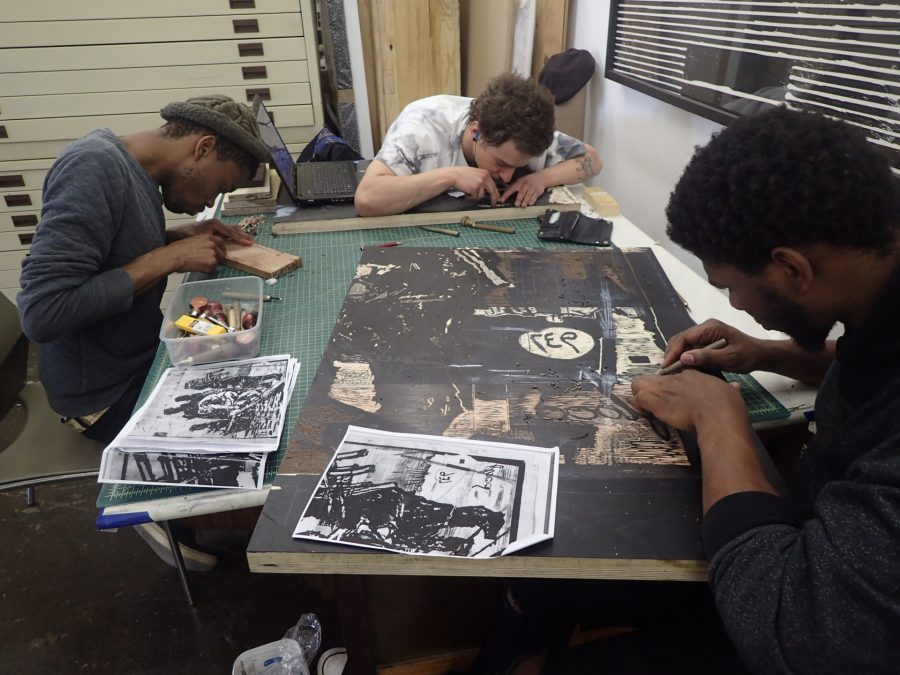 The young artist is used to a more isolated studio-based practice where he mostly works with coloured pencil on paper and has experience with drypoint and silkscreen printing. When asked whether he sees himself as an aspirational printmaker, he doesn't skip a beat: "A big one," he says.
Mokoena's studio is based in Assemblage in Ferreirasdorp next to the growing cultural hub The [email protected] He recently exhibited at Hazard gallery as part of the group show, Beasts of No Nation, earlier this year.
We look forward to having you on board, Mokoena, as you get ready to brace The Flood!