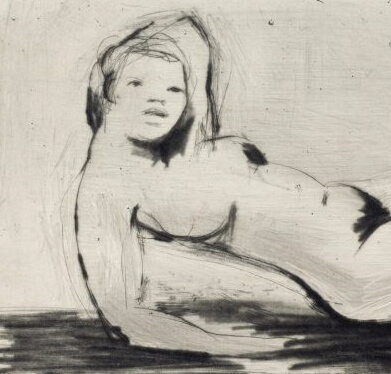 Deborah Bell is a leading painter, sculptor and printmaker in South Africa. Bell is a frequent collaborator at the David Krut Print Workshop (DKW), where she has produced a number of prints over the years. She has worked with
Jack Shirreff
in the UK and Phil Sanders, a master printer from New York. She has also exhibited at David Krut Projects in Johannesburg and Cape Town, and is the subject of the artist monograph
TAXI-010
from the TAXI Art Book series. Her exhibition,
Collaborations 
opened in 2009 at David Krut Projects,
followed by 
Collaborations II
 in November 2010. To accompany this exhibition, David Krut Publishing produced
Deborah Bell's Alchemy
; a publication dealing with the ten years of Bell's collaborative printmaking.  Bell has since participated in various group shows with David Krut Projects and continues to make work with the DKW. Bell's collaborations with artists Robert Hogins and William Kentridge on different projects in a range of media and themes form a central part of her oeuvre. The unique relationships that were forged of these collaborations  had further significant influence on the individual works of each artist to follow. With the passing of  Robert Hogins Bell created
Cry me a River (2010)
. Bell often hand paints her etchings adding a further unique touch to each edition. This is best exhibited in 
Bride Stripped Bare (2010)
,
Breath (2017)
and
She Wolf (2017)
. Bell's most recent exhibition
Uncovering Ancient Memory- 15 Years of Etching
by Deborah Bell at David Krut Projects Cape Town showcases the evolution of Bell's etching carreer with David Krut Workshop since 2002. For more on the development of her latest work
click here.