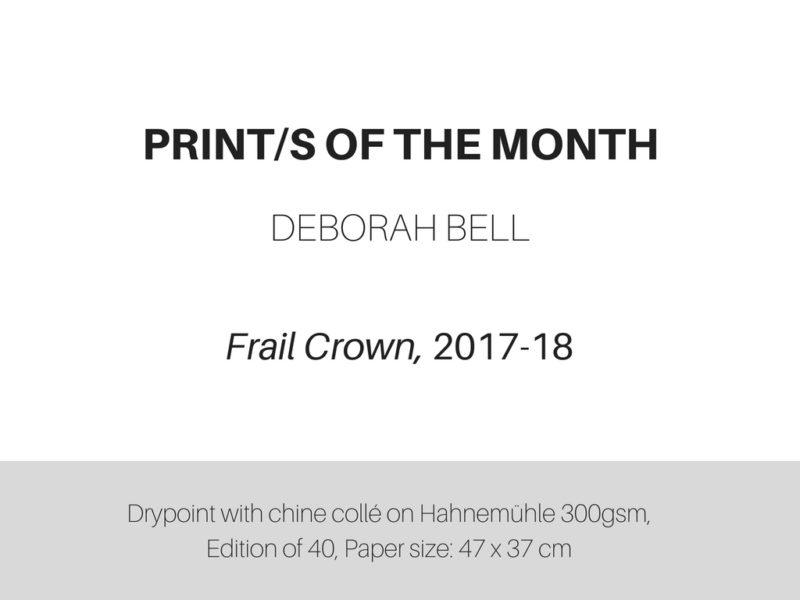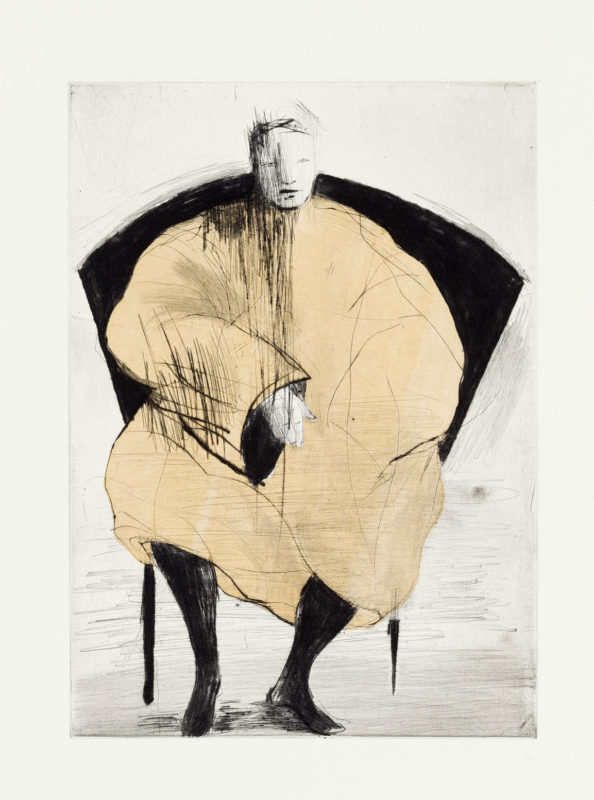 Frail Crown is part of a body of work Deborah Bell created in 2017 -2018 with Master Printers Phil Sanders and Jillian Ross at the David Krut Workshop.
The print was created using a drypointed copper plate and a delicately cut sheet of chine collé to give the figure its golden yellow robe. Bell has always favoured the drypoint technique for its sketch-like quality, which is fitting since a lot of her printmaking images come from her sketchbooks. In this particular work she took the same quick drawing approach as sketching putting down the majority of the drawing relatively quickly.
The chine collé in Frail Crown was stained with a wash of raw sienna acrylic paint. By painting washes of colour onto the chine collé it helps the artist get the exact colour and tonal quality desired for the image. The chine collé adds the shape and colour to the figure's robe, because of this it is important for the printers to be not only gentle with the delicate paper, but also very accurate in their registration when the chine is placed on the copper plate.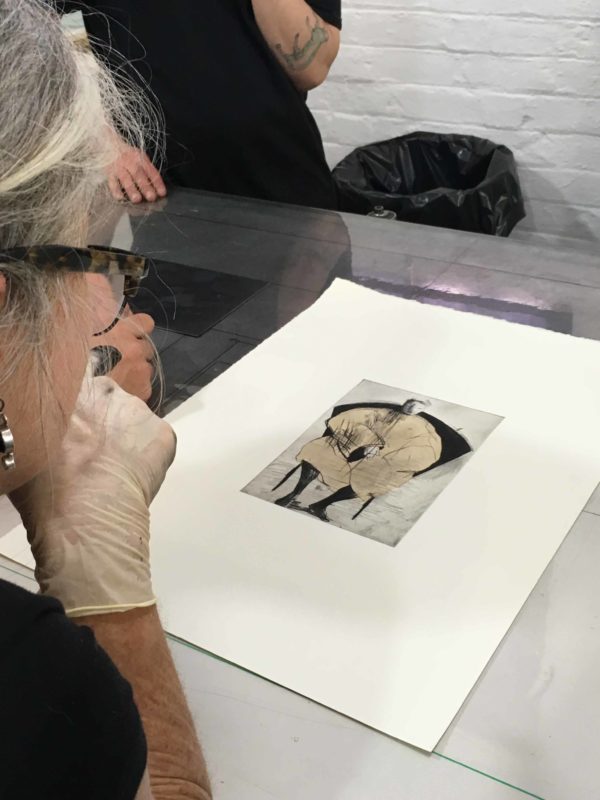 Bell revealed that the Fail Crown figure was inspired by characters from the Vikings television series.
To find out more about the technique and uses of chine collé follow the link to our workshop blog Subtle differences | Chine collé.
Frail Crown was recently exhibited in Bell's showcase Invocations to the Plate exhibition at the David Krut Projects.