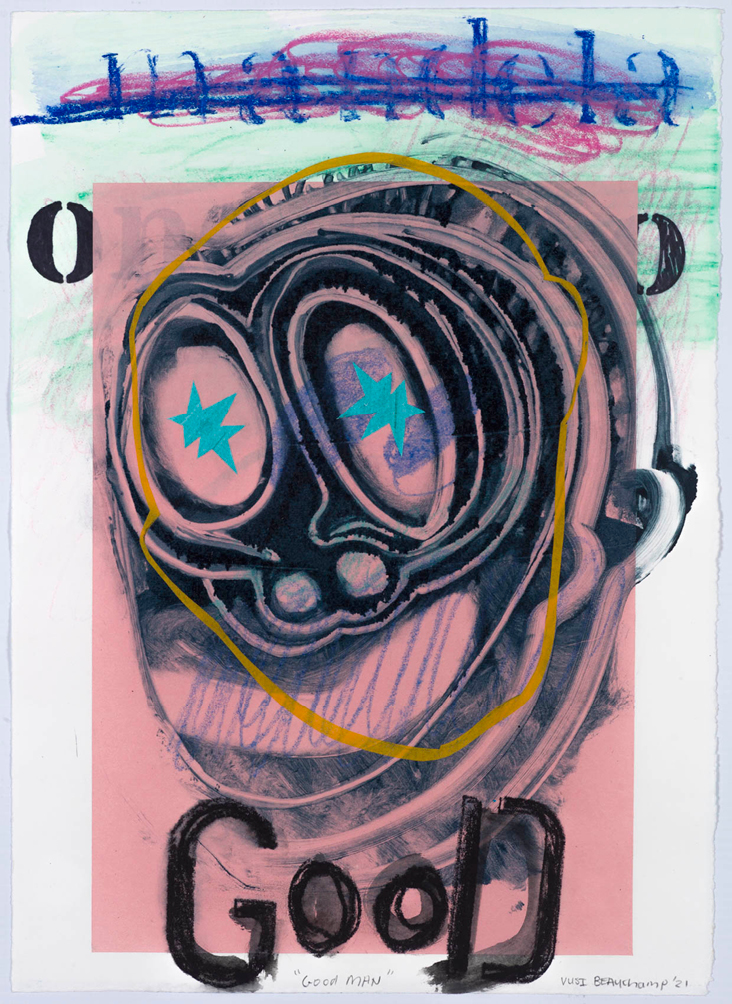 Collaboration History
Vusi Beauchamp began collaborating with the David Krut Workshop in 2021.
Biography
Vusi Beauchamp, born in Johannesburg in 1979, studied printmaking and painting at the Tshwane University of Technology and Graphic Design at Damelin.  
Beauchamp's paintings are created by using various methods, including spray painting and stenciling, as well as materials such as crayons, charcoal, oil sticks and acrylic paints. Beauchamp's somewhat controversial works are meant to comment on social issues, politics and events that are currently taking place in South Africa. His works can be interpreted as quite satirical and humorous in nature, as Beauchamp often plays with stereotypes.