In the spirit of Youth Month and in anticipation of an upcoming exhibition, this edition of David Krut Projects Print of the month series focusses on the print Made Man and Man Made by ambitious artist Vusi Beauchamp whose art serves as a voice advocating for free expression and investigation of the South African political landscape. Made Man and Man Made was created by Vusi Beauchamp for the Alone of its kind monotype group exhibition that took place earlier this year at David Krut Projects.

During this first-time collaboration with David Krut Projects in 2021 Vusi spent time at the David Krut Workshop in Maboneng with printer and former Tshwane University of Technology classmate, Kim Lee Loggenberg where he created over ten new unique works on paper.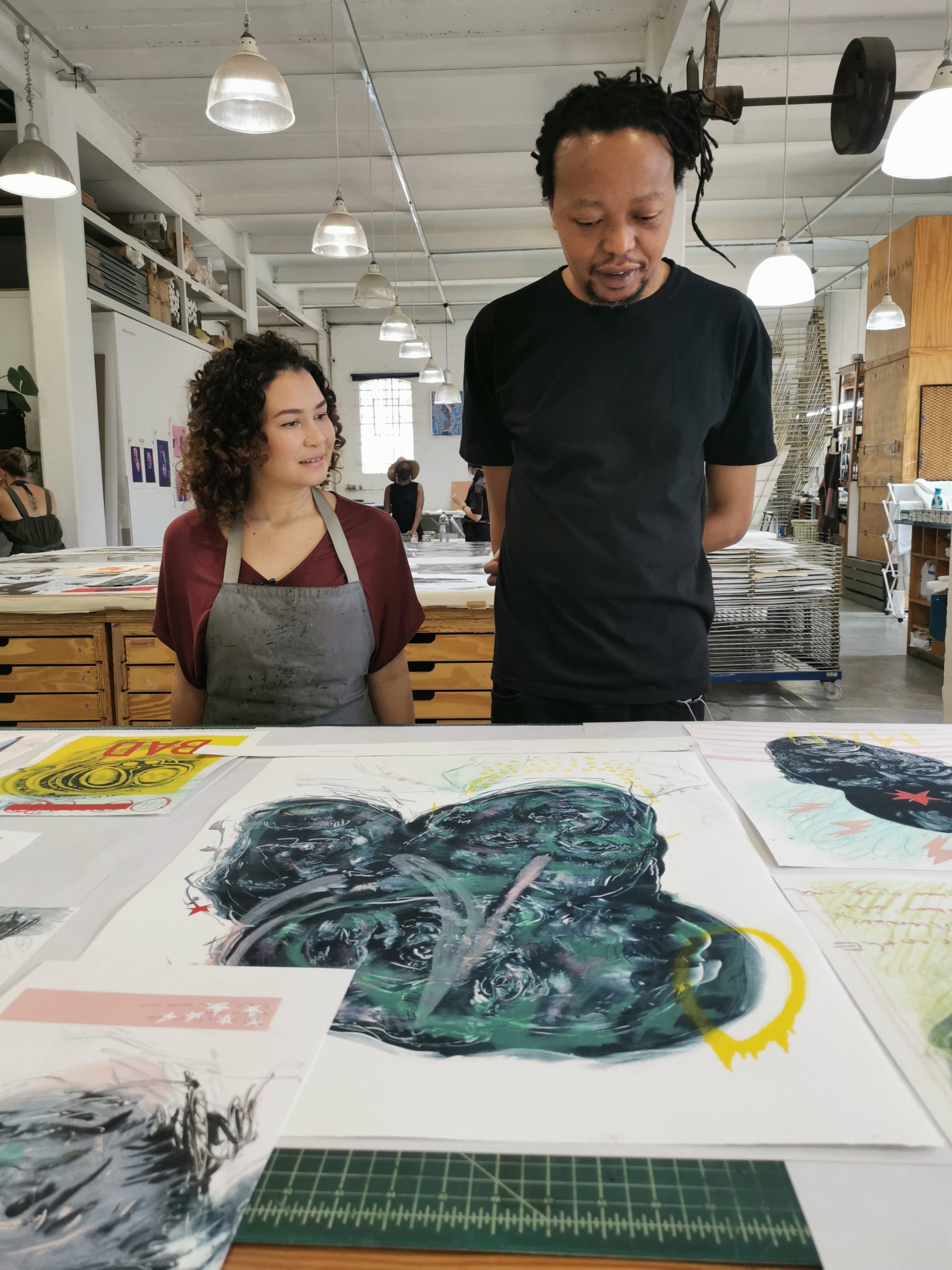 Made Man and Man Made involved a great deal of drawing directly on the printing paper using woody crayons and water-soluble pencils. This is interchanged with subtle washes and watercolour transfers on Perspex to paper. Final workings of the print involve implementing elements of Chine Collé to further enhance the print along with built up monotype layers.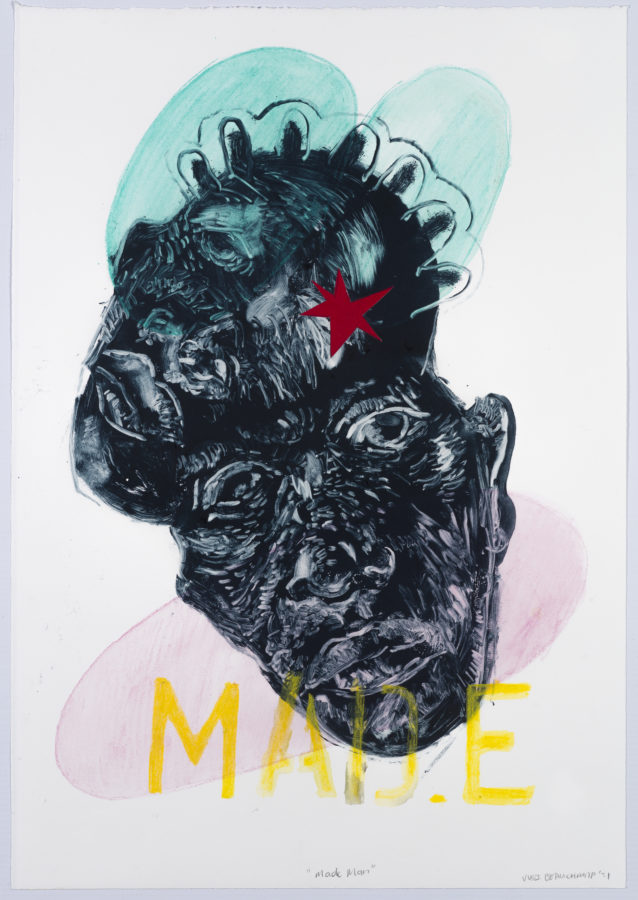 Beauchamp draws inspiration from the social and political landscape of South Africa and works within a framework that cross-examines current societal ills and musings against a backdrop of the postcolonial era. His provocative iconography employs popular culture, satire, and stereotypes in service of a visual political commentary. Made Man and Man Made is an expansion of Beauchamp's Paradyse of the damned series.
Beauchamp investigates the relationship between the South African Post-Apartheid government and its people who often feel far-removed and without a say in important matters.
"My art is uncomfortable (yet necessary), my practice has led me to seek knowledge, to know one's own vulnerability and to expel fear from my mind."[1]
---
[1] Lattitudes Q & A: https://editorial.latitudes.online/blog/posts/i-try-not-to-box-my-imagination-q-a-with-vusi-beauchamp/
Expanding on Vusi's printing techniques, Made Man was created by first establishing a background layer which is hand worked and does not involve the press. Beauchamp paints washes of watercolour, scribbles with woody water-soluble pencil, crayons, and he also draws directly onto the printing paper. At this stage he sometimes collages brightly coloured pieces of chine or stencils in bits of text which might later be pushed back by the layers that follow.
Starting with the background layer allows Beauchamp a starting point. He often uses this background layer to determine the kind of face or figure he wants to feature in the print and the colours of the layers that follow. He has a keen eye for which colours work together and complement each other and there is a definite play between the soft background washes and the heavier oil monotype layers that are printed as a final layer.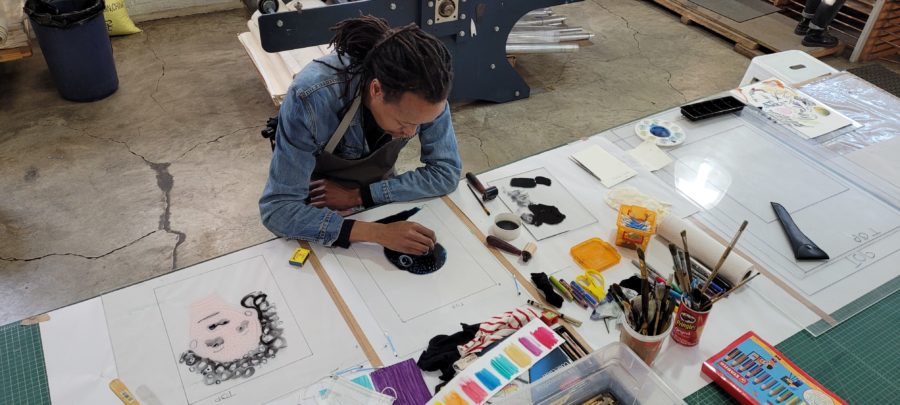 Great art often centers around difficult yet necessary conversations that seeks to create discourse amongst its viewers, essentially enabling us as citizens to voice our opinions and freely work together on a brighter future.
Listen to this clip where Vusi speaks about his works 'Made Man' and 'Man made'.