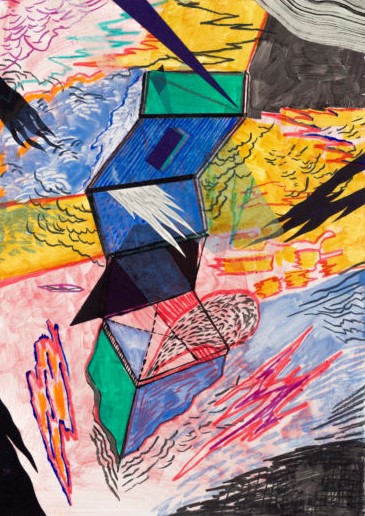 Collaboration History
Maaike Bakker began collaborating with the David Krut Workshop in 2021, creating watercolour monotypes with chine collé and collage elements. Previously, David Krut Projects included Bakker's work in two group exhibitions – Kind of Blue (2019), and its follow-up show Another Kind of Blue (2020) in association with the Klein Karoo National Arts Festival.
Biography
Maaike Bakker (b. 1986, Pretoria) is a visual artist and illustrator working with various drawing, sculpture and installation-based mediums as well as digitally with regards to her illustration-based work. She obtained a degree in Visual Arts (2009) and her MA in Fine Art (2013) from the University of Johannesburg. She currently lives and works in Johannesburg. 
Bakker's work can be described as light and eclectic, and can be both concept-driven or light-hearted and rough. Bakker's work predominantly explores themes of notation and ephemerality. Her practice also investigates limitations imposed by systems or structures and aims to determine at what point such may become excess and irrelevant, ultimately exploring futility. Bakker's unique style is formed through the creation of line-based patterns, combined with soft, muted, pleasant colours, which together create a sense of richness.