William Kentridge's large-scale new body of work, Triumphs and Laments Woodcuts, is described by Master Printer Jillian Ross and associate printers Sbongiseni Khulu and Chad Cordiero.
Speakers:
Jillian Ross – Introduces the Project Ross, the David Krut Workshop Master Printer, oversaw the project and conceptualized it closely with William Kentridge. Ross introduces the woodcut series, it's history, concept and each exhibiting artwork. Sbongiseni Khulu – A Personal Perspective Sbongiseni, a David Krut Printer, reflects on the uncertainty and complexity inherent in a print workshop-artist working relationship. Sbongiseni explains an error on Kentridge's Mantegna and how this resolved, revealing what it is like to work with Kentridge. Chad Cordiero – The Wood Chad, a David Krut Printer, explains the complex technical aspects of choosing and carving wood as well as the sudden mishaps that arise which make printing a highly skilled task!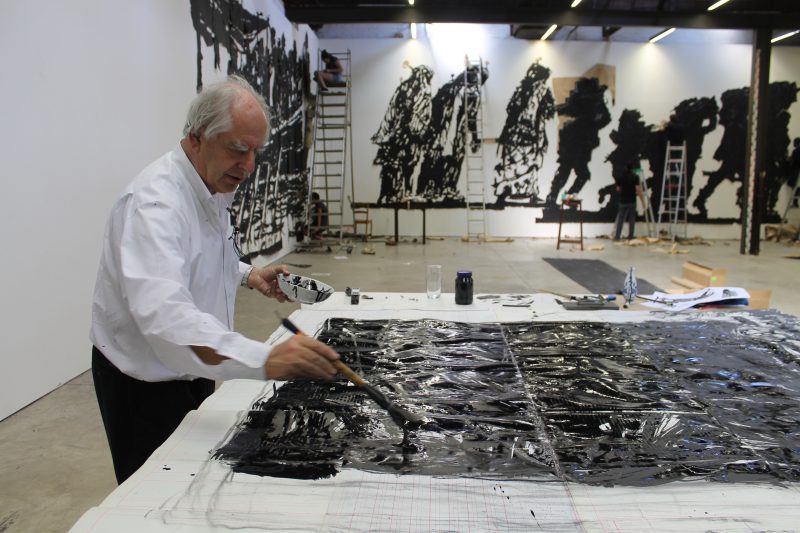 For more information about the Triumphs and Laments Woodcuts and the exhibition at David Krut Projects in Parkwood, Johannesburg, please follow the link to the Online Exhibition Experience and The Making of the Triumphs and Laments Woodcuts workshop article.