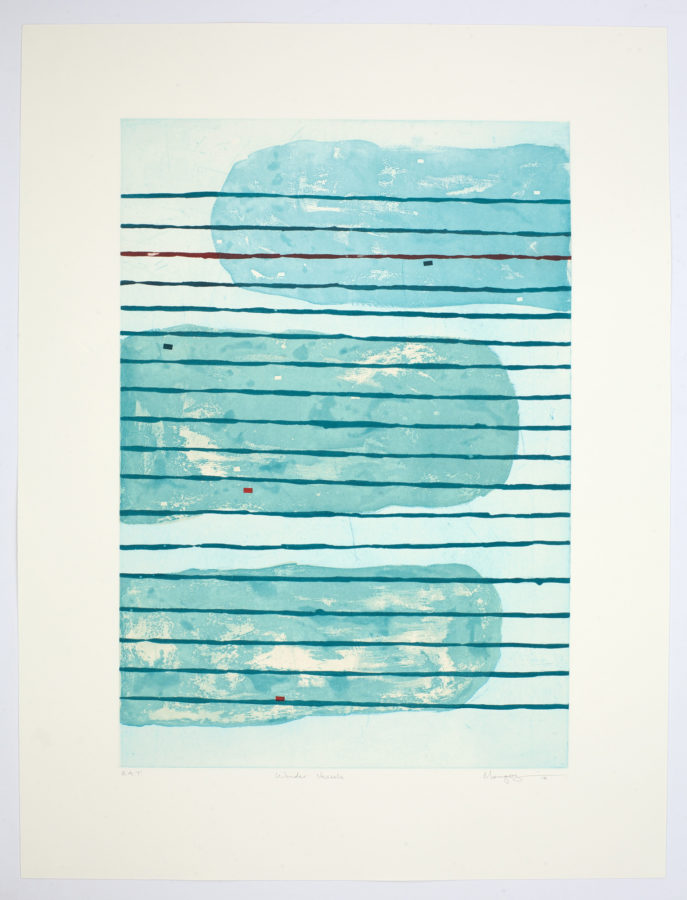 Mongezi Ncaphayi first collaborated with David Krut Workshop (DKW) in 2013 and was the recipient of the Gerard Sekoto Award at Absa L'Atelier Awards in the same year. His work explores politics, power, gender and social atrocities underpinned by a collective history of displacement from the homelands into urban spaces.
Ncaphayi also tackles themes of migration in terms of a spiritual sense of mapping one's path. He collects maps to spark a creative desire to make art on literal and metaphysical notions of movement.
When making prints, Ncaphayi holds these maps in his mind and etches from intuition. He says that he sometimes looks at his work much later on and, only then, can he map meaning. He likens this process to a spiritual receiving of guidance from the galaxies.
As an equally accomplished jazz musician, Ncaphayi's art is inspired by musical scores, indicated by the titles he attributes to some of his works.