This week the DKP team paid a visit to Mongezi Ncaphayi at his personal studio located in August House in the heart of the Johannesburg CBD.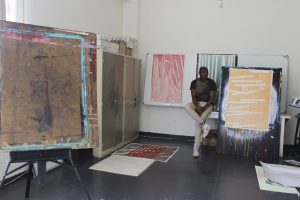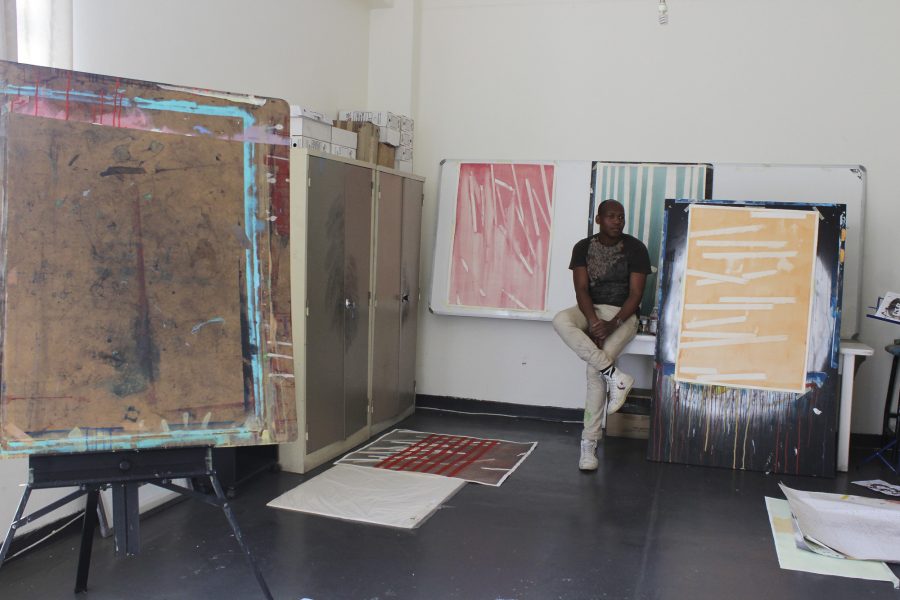 August House is a hub of studios for a large number of prominent South African artists. Housing the likes of Mary Sibande, Nelson Makamo, Conrad Botjies, Senzo Shabangu and countless established and up and coming artists within the South African visual arts industry.
Mongezi was kind enough to discuss his current works in progress, to be exhibited at the FNB Jo'burg Art fair this coming September 10- 13.
Mongezi spoke of how the shapes depicted within his works are not specific but rather spontaneous responsive shapes reflecting on his state of mind all this to the backing sound of jazz playing through his speakers.
The works are Acrylic paints, watered down to allow for a water colour aesthetic.With their soft delicate nature already coming through at such an early stage we here at DKP thoroughly look forward to the final works.

Mongezi describing his stay at August House
Mongezi discussing paints used for the new works in progress
Untitled work in progress 1
Untitled Work in progress 2
Untitled work in progress 3
Mongezi Ncaphayi's work will be exhibited at the FNB Joburg Art Fair, 11 – 13 September 2015 at the Sandton Convention Center.