Anecdotes of Sound
Mongezi Ncaphayi | Monotype Series 2018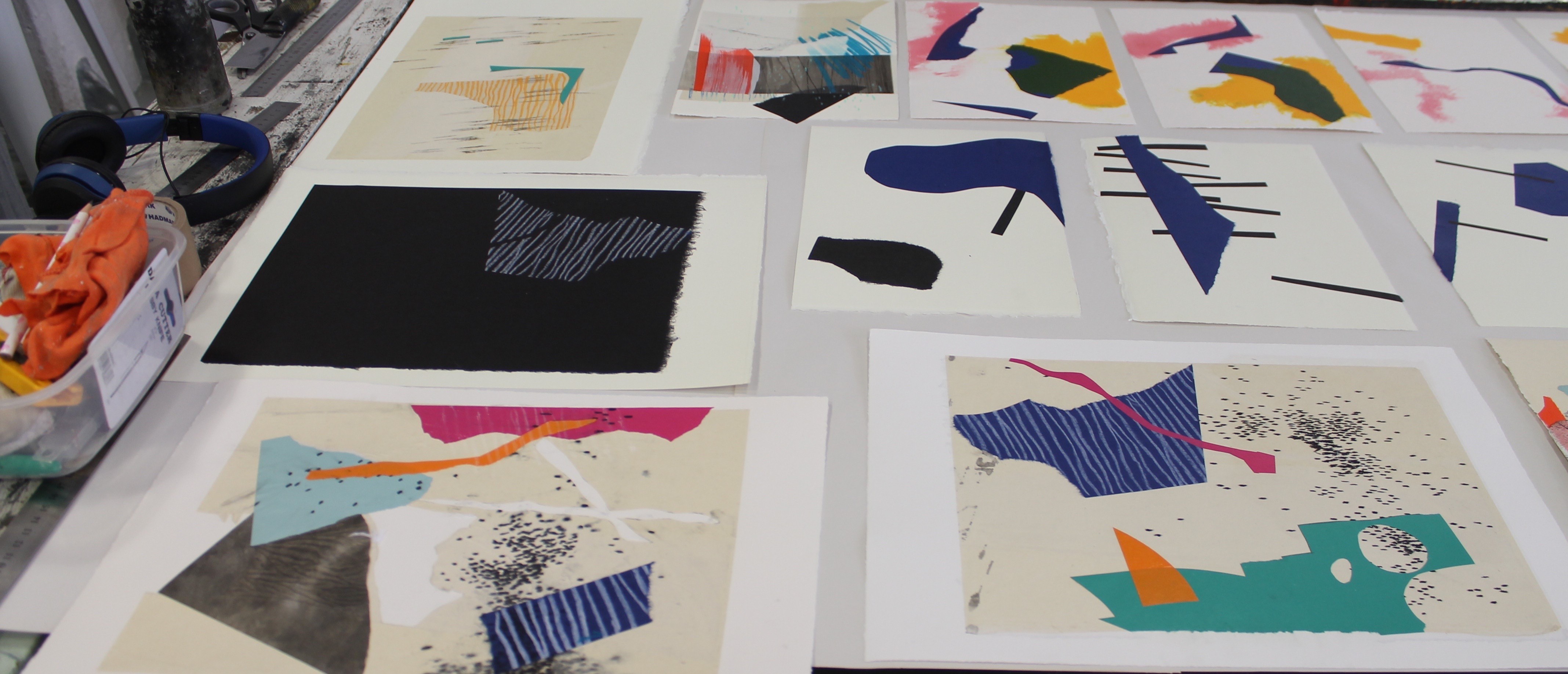 David Krut Workshop (DKW) is showcasing their latest print collaboration with Mongezi Ncaphayi, Anecdotes of Sound: three new series made up of 26 small-scale unique monotypes created at DKW in 2018.
The three distinct series titled: Which is which, Space is a Place and Desire Worlds take the viewer on an auditory voyage. Combining gestural ink washes and crayon with layers of montype, hand-coloured chine colle, and cut-outs from a variety of papers, the marks are inspired by the sounds of jazz musicians: Don Pullen, Charles Lloyd, Jason Moran, Abdullah Ibrahim, Archie Shepp and Kandance Springs. Anectodes of Sound is an interpretation of sounds through a series of lyrical abstract montoypes.
The intimacy of the process demonstrates the essence of Ncaphayi's collaboration and relationship with Master Printer Jillian Ross and the DKW team. It began as an exercise for spontaneity and testing technique. Because Ncaphayl is working on multiple international and local projects, the making of these prints was an exercise and playful experimentation of composition, mark and textural elements; for fun, for quirk. The repetition in size and paper made it into an exercise of making, of colour, of shape and of sound. The creative collaboration between artist and DKW technicians emerged through an exchange of ideas and conversations and manifests itself in the prints.
Anecdotes of Sound will be featured at 142A Jan Smuts Avenue between 2 August and 18 August 2018. The artist will not be present as he will be traveling the remainder of the year…..
Exhibition Opened on First Thursday 2 August 2018.
To view the artists page click here .