This week at the DKP workshop, the printers are in the final stages of editioning works by Mischa Fritsch, Mongezi Ncaphayi and Oliver Mayhew.
Monday mornings mean seventies disco beats. While Diana Ross belts "Upside Down", printers Kim-Lee Loggenberg, Sbongiseni Khulu and intern Martin Motha resume their collaborative dance to complete various projects at once.
Contrary to the fast-paced tunes, the atmosphere is steady and focused.
First off, Kim-Lee and Sbongiseni adhere and flatten Mischa Fritsch's "Proxy-me-tree" – a delicate process, requiring the printers to align the Chine-Collé print with the copper plate before running it through the press and transferring the print onto archival paper.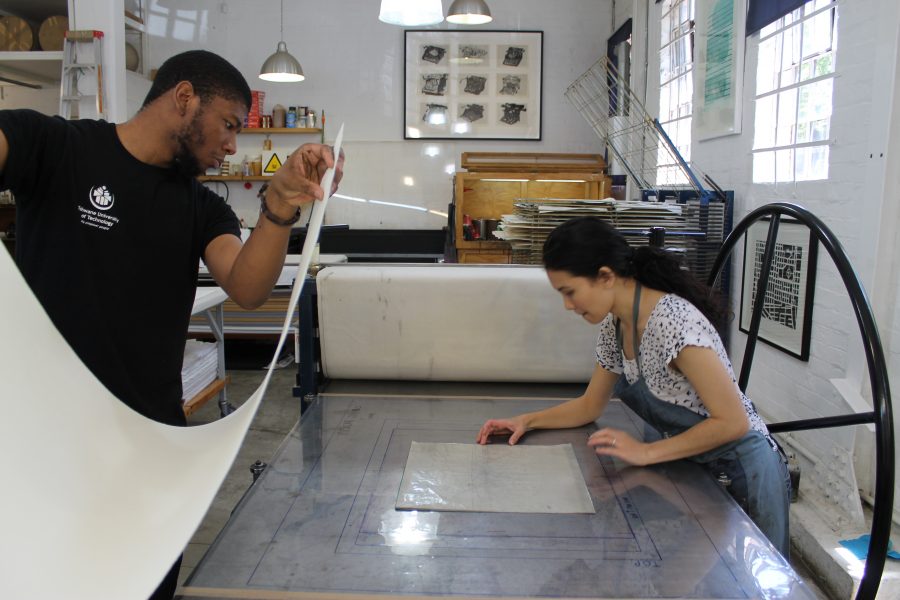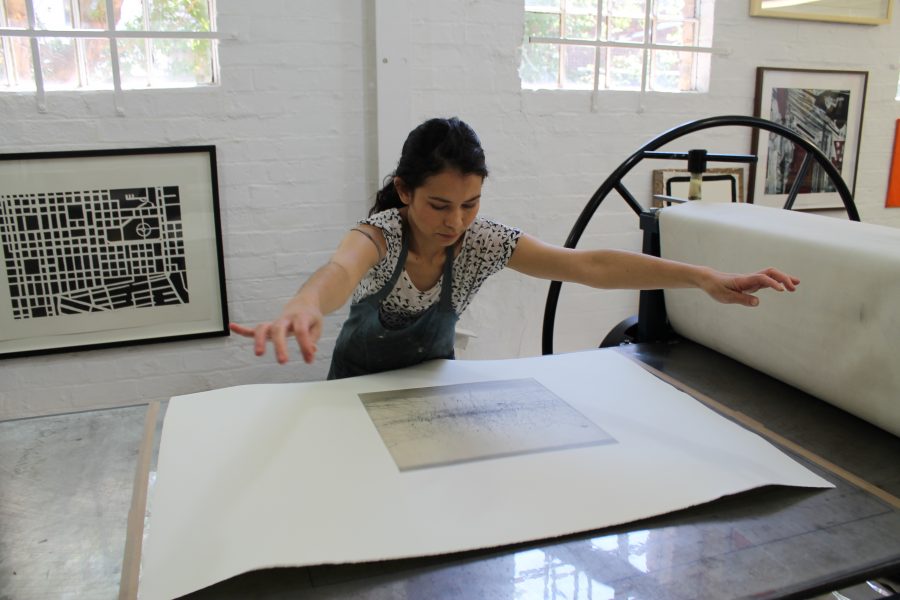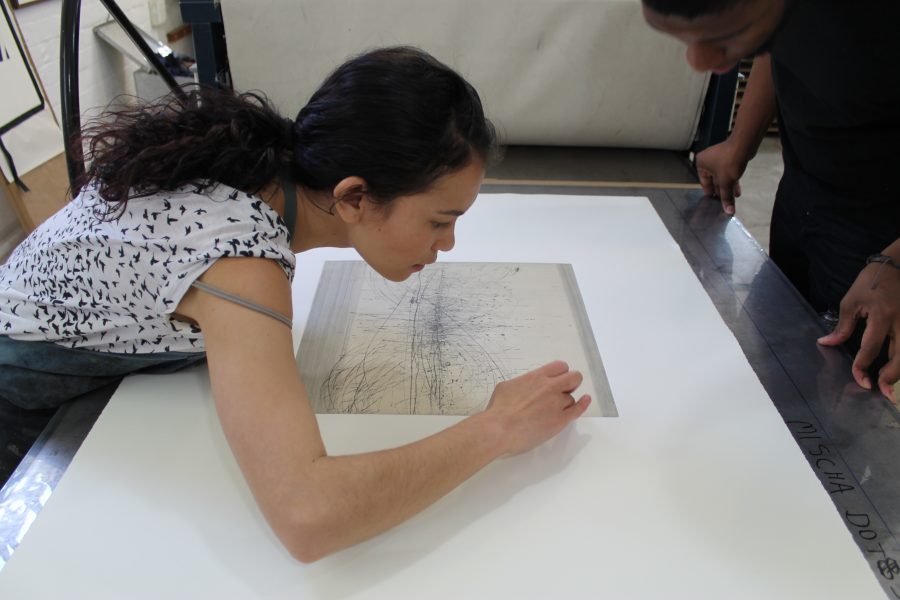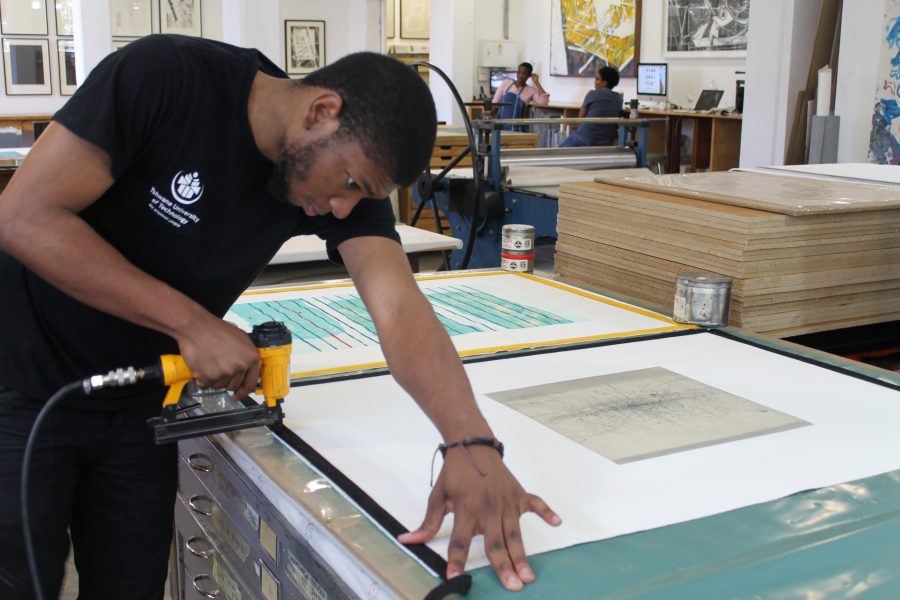 Multi-tasking, Sbongiseni also flattens Mongezi Ncaphayi's "Wonder Vessels". He explains that flattening a print such as this one requires a specific process:
"Normally we place the paper in water for ten minutes for it to expand and then we staple it down so it shrinks in a flattened form, but with a piece like "Wonder Vessels", too much water can endanger the integrity of the print. The Chine-Collé sections could separate from the archival paper. To prevent this, we lightly spritz water onto both sides of the paper and then proceed normally."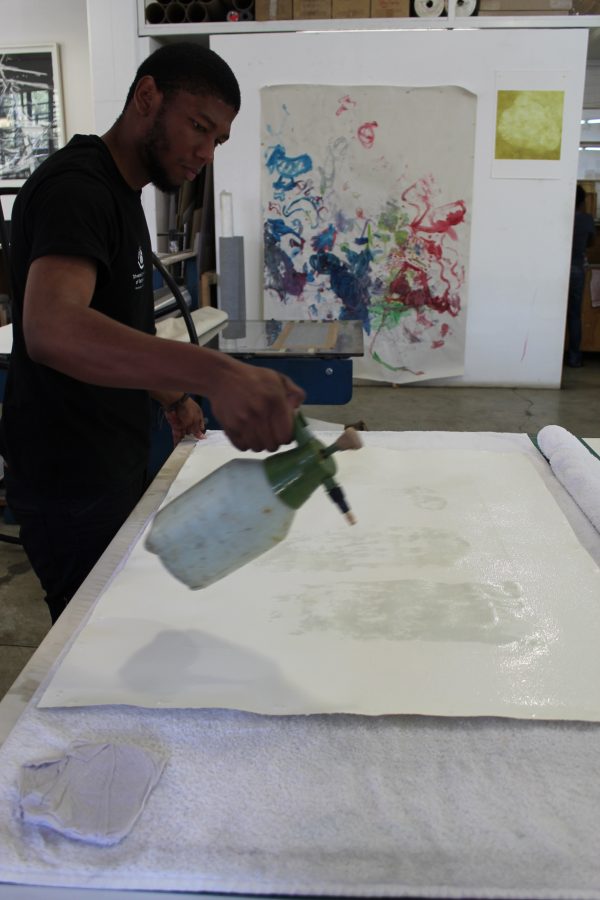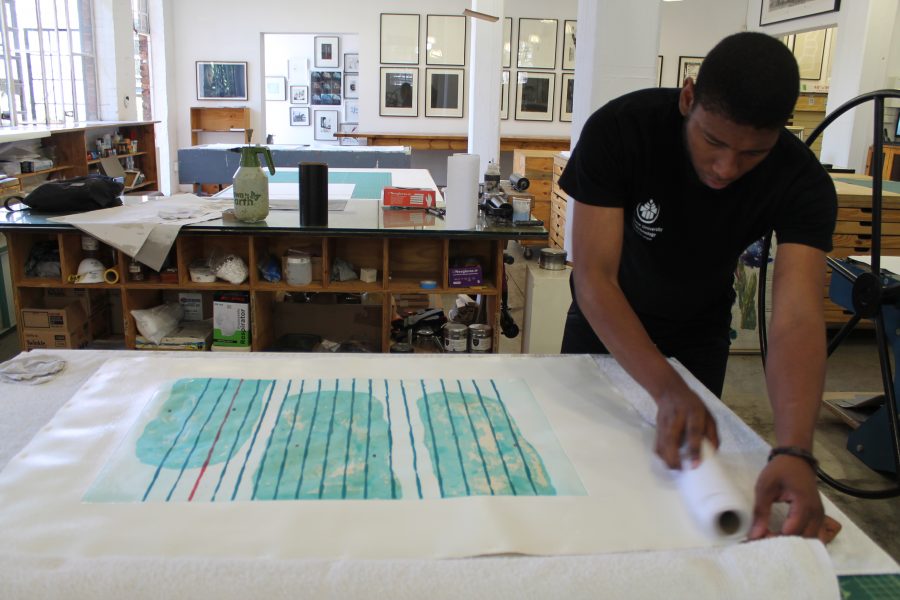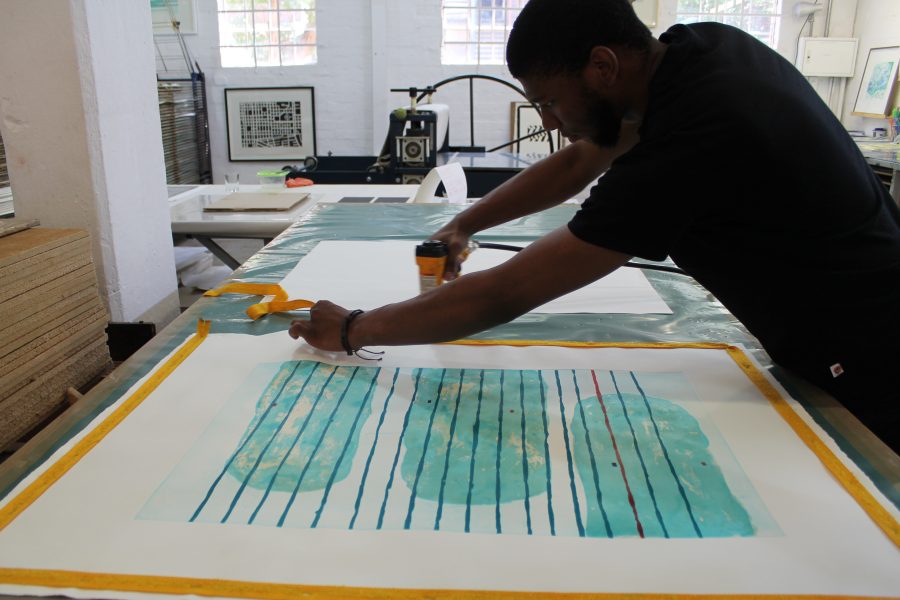 Meanwhile, the printers crop the final three prints of an edition of twenty linocuts of "This is not a chair: Composition money", by Oliver Mayhew.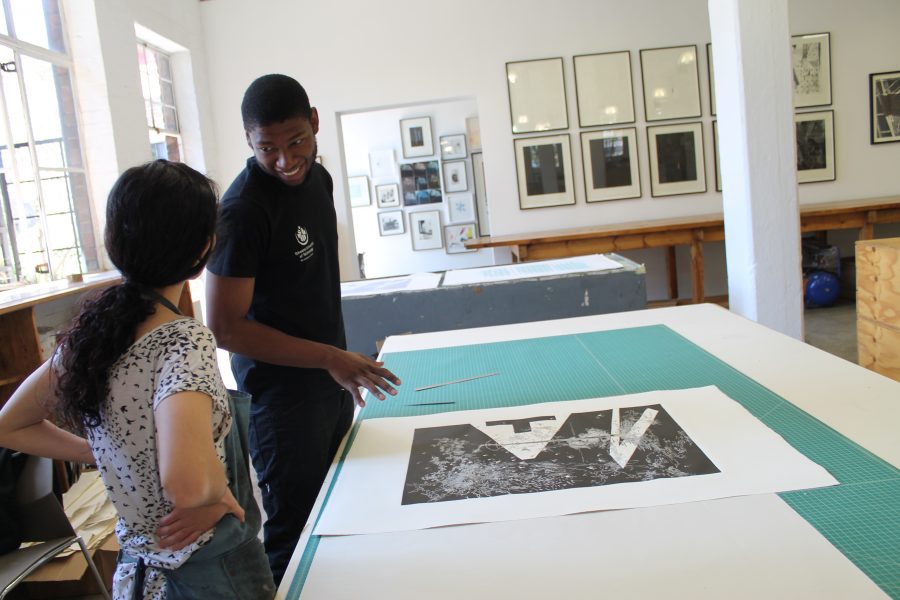 In the afternoon, mellow beats mark a new pace while the prints take time to dry and flatten.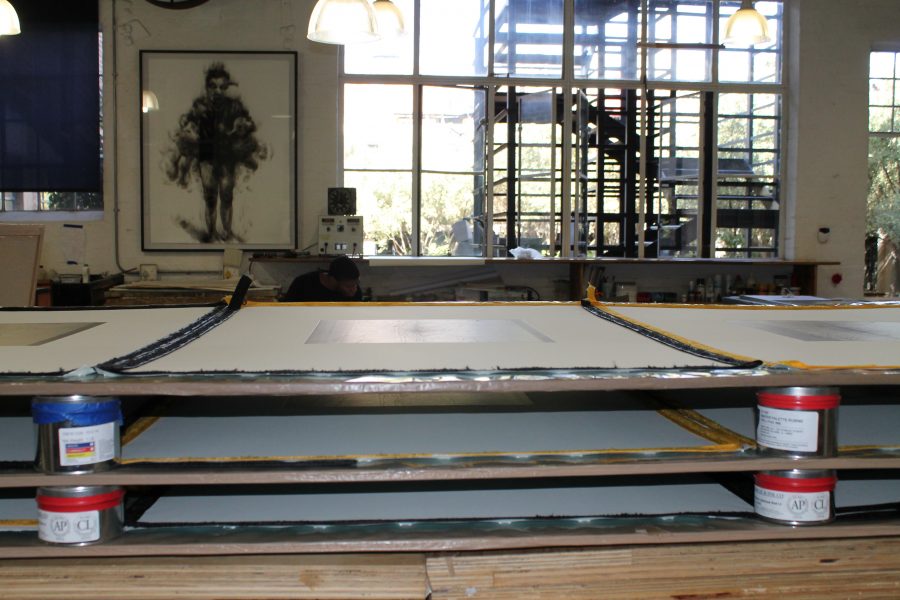 Watch this space for plenty more posts on Endale Desalegn and Robyn Penn's exhibition openings and Melinda Ferguson's book launch for her third memoir Crashed – all happening this week at DKP in Parkwood.