04.11.15
Blogger: Jessie Cohen
As Endale's two-month residency draws to a close, Jessie Cohen (our new blogger) speaks with him about his unconventional approach to printmaking and learns some in-depth meanings behind the monotypes from the artist himself.
When asked why he has taken to printmaking during his time at DKP, Endale gives a characteristically whimsical and simply put response: "I am attracted to printmaking as a medium", he says, "because it has its own nature, its own process. It is good for executing simple ideas and allows for eloquent line and parred down mark making".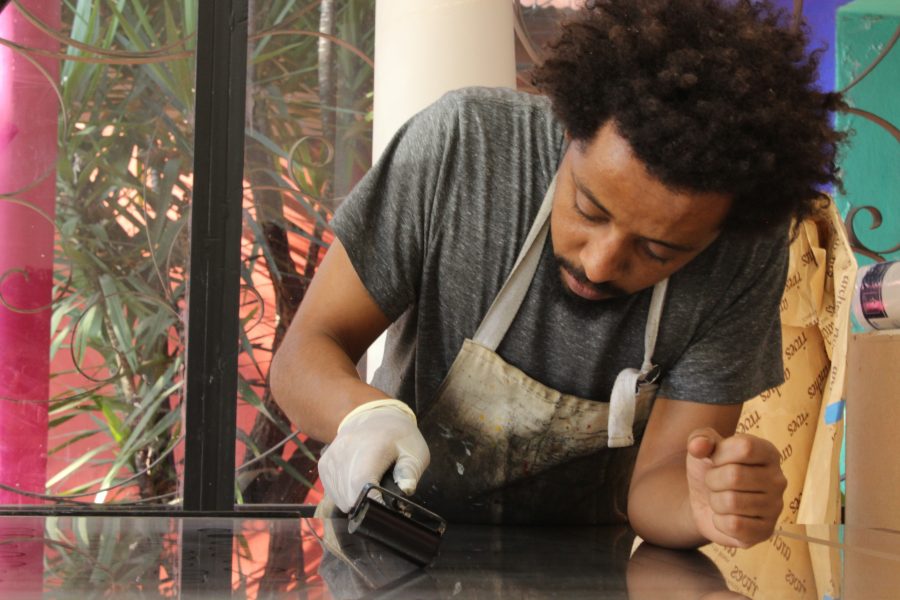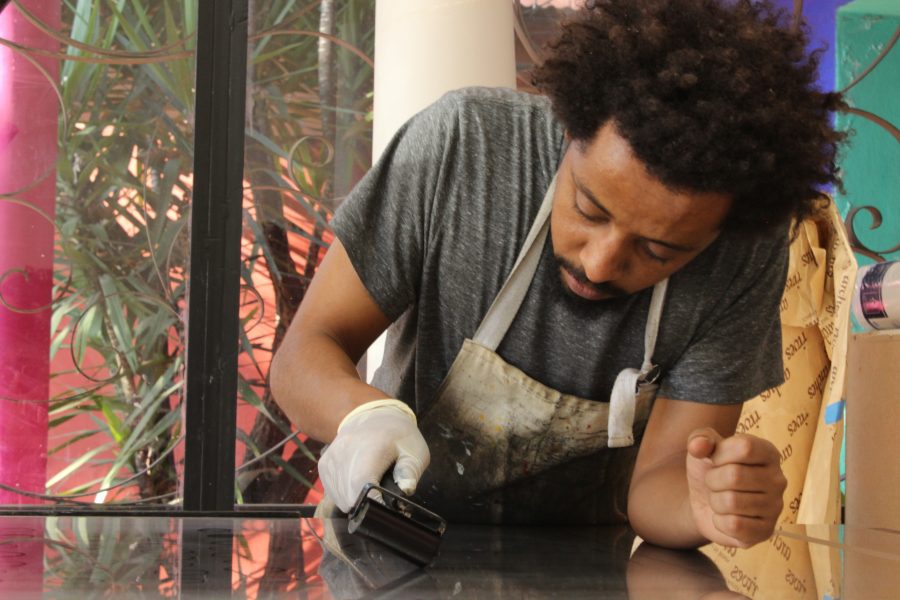 Twice a week for the past couple months, Endale has been busy in the printing studio. With the assistance of printer Kim-Lee Loggenberg, he has had the opportunity to experiment freely with the medium, playing with mark making techniques and varying approaches to producing a monotype.
According to Kim-Lee, "Endale started off with a reductive approach, which involves wiping ink off the surface to create an image." In effect, the image is constructed as the negative space, but as Endale progressed and grew more acquainted with the medium, Kim-Lee observes that "he's since experimented with an additive approach, where ink is added to a blank surface." She explains that an additive approach is "akin to painting and drawing as it can result in painterly marks and similar effects to graphite. However, the printmaking process differs dramatically to painting in the way of artistic control. When making monotypes, you give up a sense of control and allow for moments of chance, whereas with painting the artist is always in control."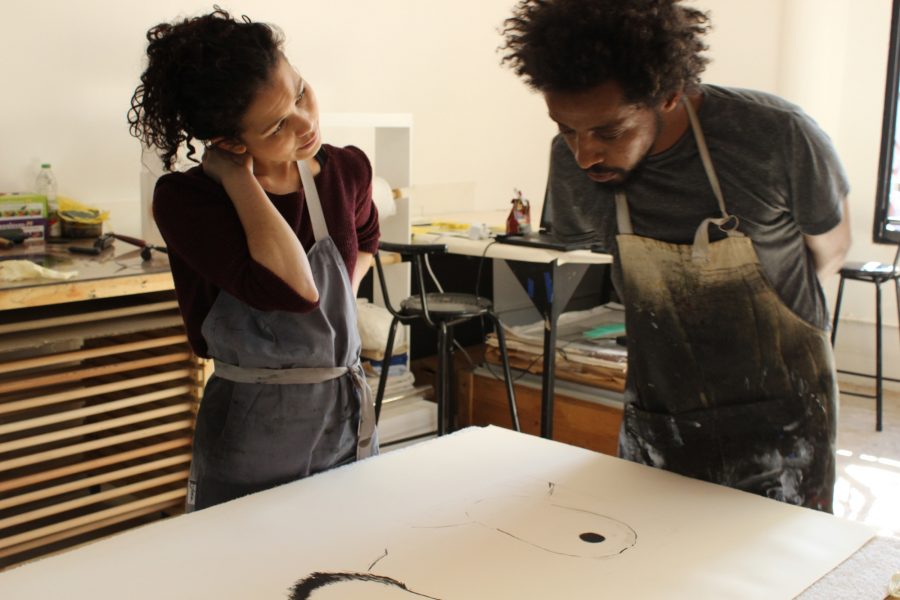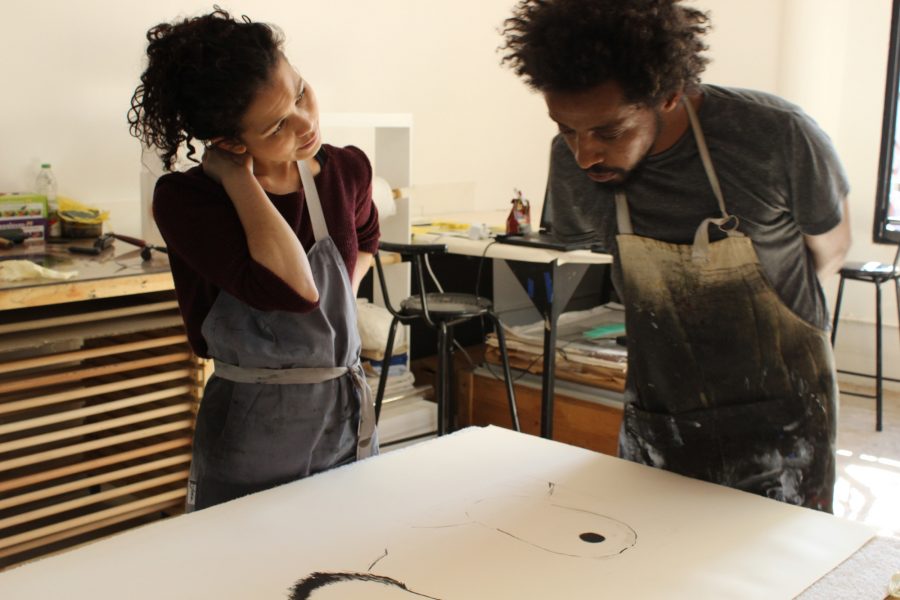 As far as experimenting with mark making, Endale regularly used permanent marker in his monotypes because he likes the different effect it gives on the page when it comes through the press. This is typically not done in printmaking because permanent marker bleeds into the fabric of the page in a way that the artist cannot foresee. Printers tend to avoid using markers and colour pencils, for example, because it is not known how the material will behave over time, under exposure to sunlight and other elements. Endale's decision to use permanent marker reflects his alternative approach to art practice in general and prompts the viewer to contemplate notions of value and permanence in art.
Endale on the meanings behind his monotypes in relation to his exhibition title "Two Social Pacifiers ጡጦ":
Knife Series
The knife series looks at the ways in which aspects of Ethiopian culture impact how identities are forged. "In some Ethiopian cultures", Endale explains, "people put knives around a baby to represent spiritual protection. I am interested in the different meanings that a knife can trigger in different cultures".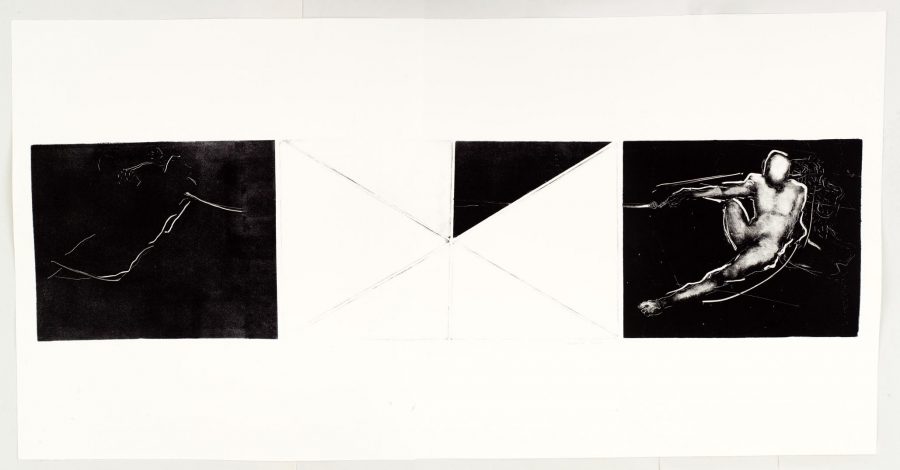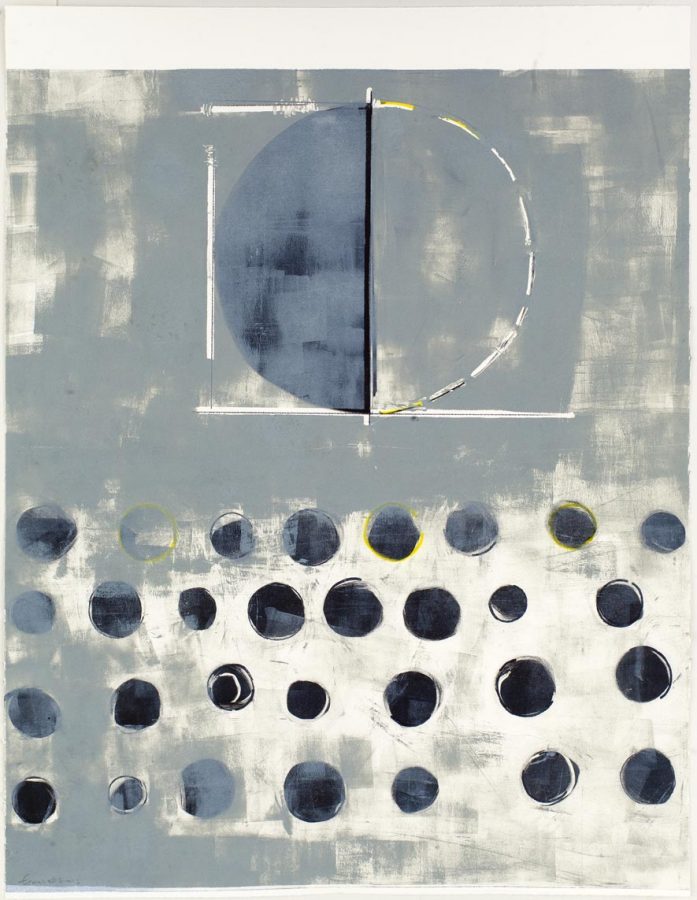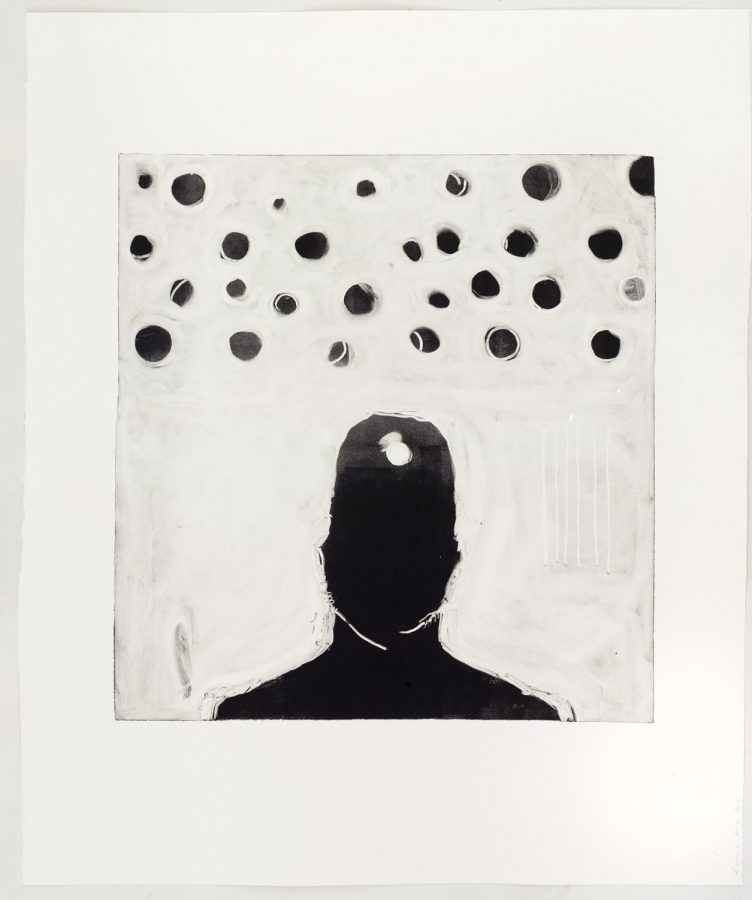 The circle and half circle imagery have specific spiritual significance within an Ethiopian social context. Endale tells me that "in the Ethiopian Orthodox church a circle is used to signify spirituality and eternity. We see it in the form of eyes, faces and halos. A half-circle is used to represent the devil in profile, whereas good characters are represented face-on. A circle is also used to identify Muslims in Ethiopia – a circular mark forms on their foreheads from leaning into the ground during prayer. The crescent shape is also referenced in my work as a universal Islamic symbol".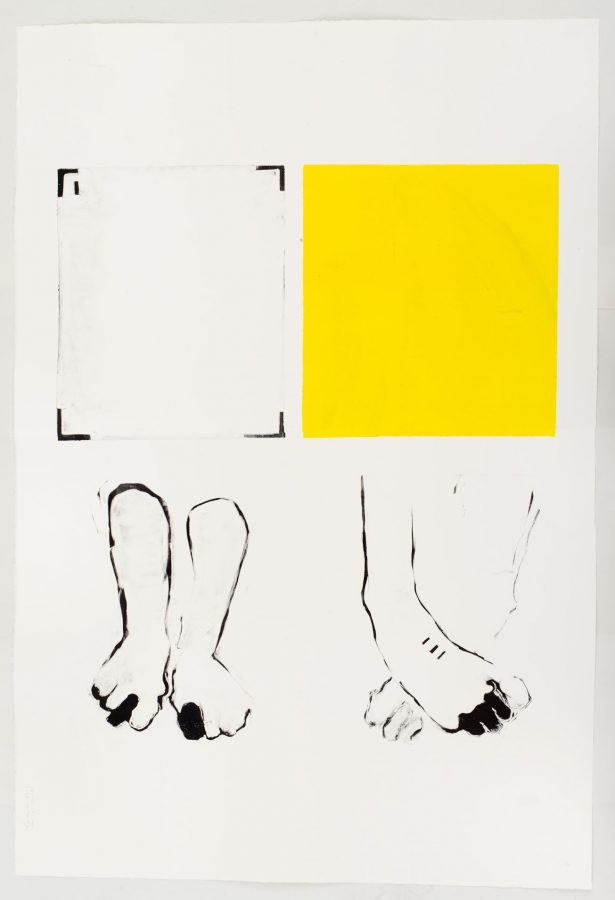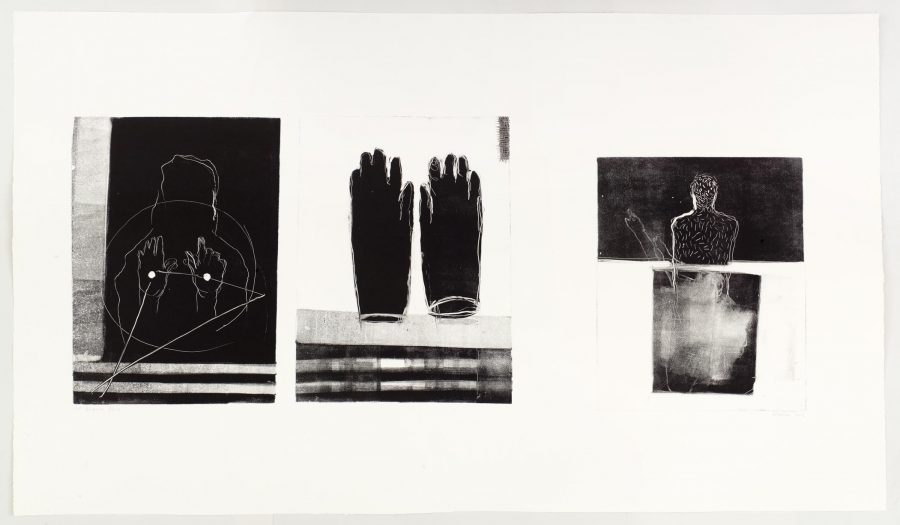 For Endale's final series of monotypes produced at DKP in 2015, the artist worked with the tally mark motif  used throughout his prints and paintings, which he associates with the concept of endless waiting. For this, he used a reductive approach.
With a slow, meditative pace, Endale used an earbud to section off columns and then delicately wiped away spaces between the lines, one by one. When put through the press, the image was printed onto four separate sheets of paper. The result is a series of prints comprised of multiple tally marks and blocks of dense black ink, evoking themes of censorship and repetition.
Over a short period of time, Endale has managed to combine a slow and deliberate approach with a prolific result. His monotypes will be displayed alongside his paintings at our Parkwood gallery, 142 Jan Smuts Avenue, at his exhibition "Two Social Pacifiers ጡጦ", opening tomorrow evening, 6-9pm.