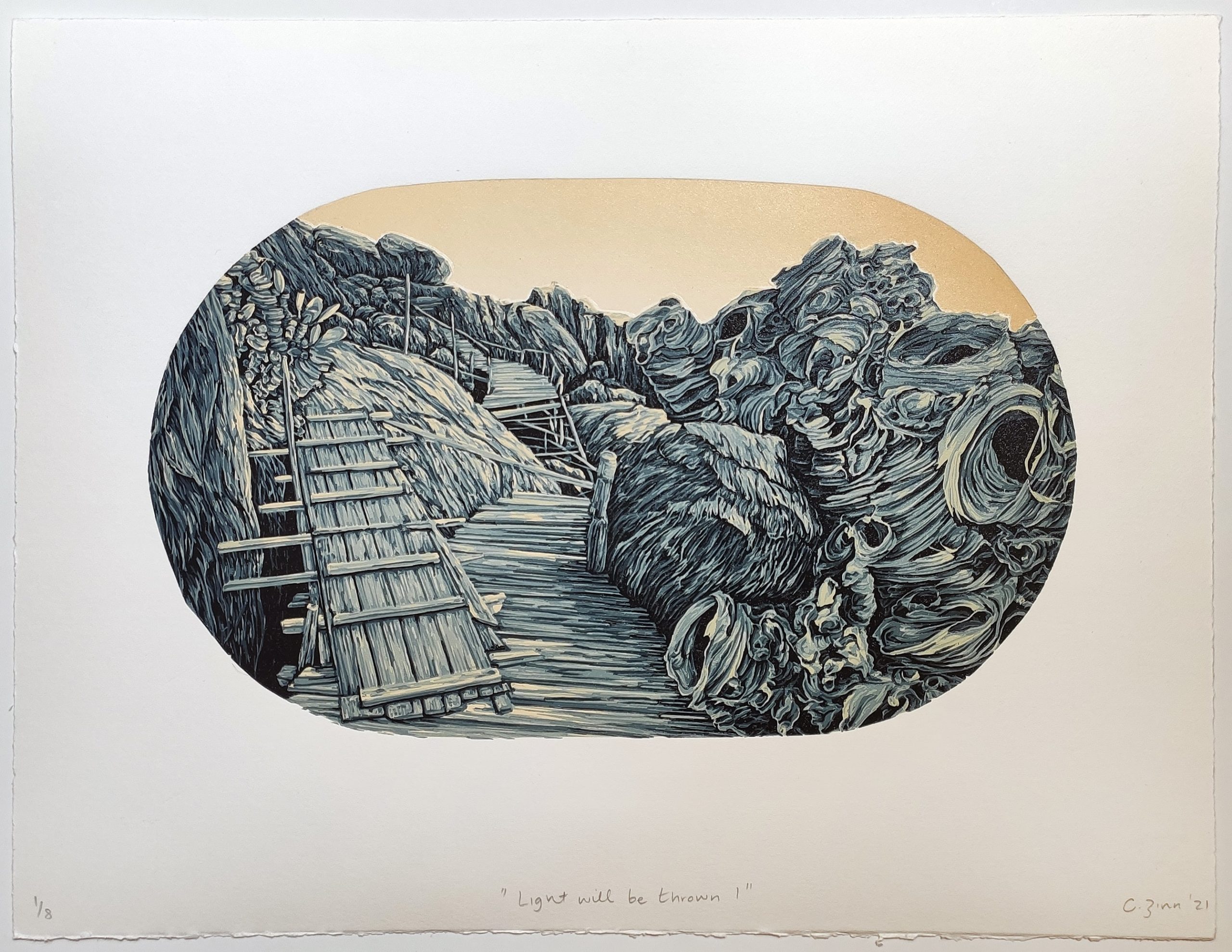 Collaboration History
Claire Zinn started collaborating with David Krut Workshop (DKW) in 2015, producing monotypes. She was also represented by DKP at Turbine Art Fair 2015. Since collaborating with DKW, Zinn has produced over 50 monotypes.
Zinn had her first solo exhibition with David Krut Projects (DKP) in November 2016, which showcased a range of her monotypes. Since then, she was featured at DKP's booth at Turbine Art Fair 2019.
Zinn's next solo exhibition with DKP titled 'The Day Lingered' opens in September 2021, featuring reduction and single plate linocuts, oil paintings and mixed media monotypes.
Biography
Claire Zinn was born in Johannesburg where she still lives and practices fine art while also working in a gallery. She has a Fine Art Honours Degree from Rhodes University, majoring in Art History and Printmaking. After concentrating on painting, Zinn returned to printmaking by way of experimental monotypes. In these monotypes, after printing an image, the artist would use a linocut tool to carve directly into the paper and layer hard-hitting but beautifully executed imagery, merging war scenes in Syria with x-rays of human body parts, for example.
Her work is interested in the entanglement of images, ideas and events, which is formally reflected in the layering of images, inviting the viewer to find subjective connections. Zinn's recent work includes oil paintings, mixed media monotypes and impressive reduction linocuts. Her subject matter is variable but always seems to return to imagery from the natural world and intricate objects or materials, rendered with painstaking detail.