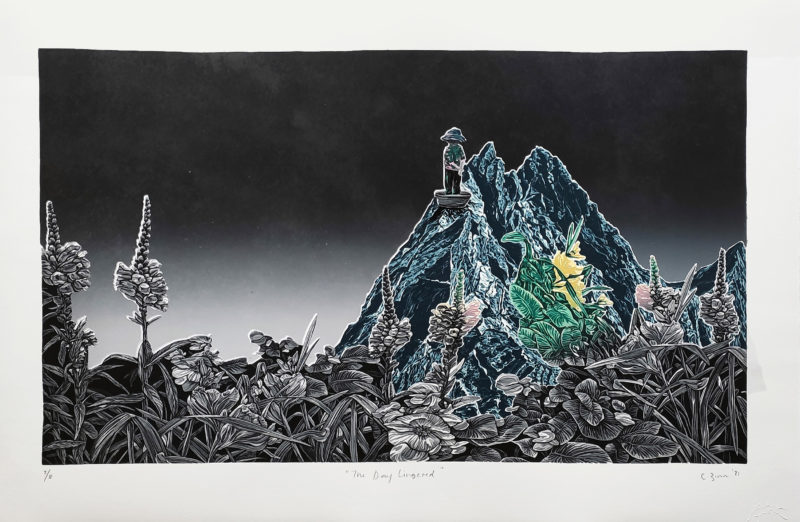 We are pleased to present The Day Lingered, a solo exhibition by Claire Zinn – an intertwining of different worlds, impossible landscapes and living things rendered with painstaking detail. The exhibition includes a series of impressive reduction and single plate linocuts, oil paintings and mixed media monotypes.

Both an oil painter and printmaker, Zinn revels in sculpting precise elements in paint or with her carving tool. She paints and makes prints simultaneously, sometimes using the two mediums in a single work, one on top of the other. Her work considers the entanglement of images, ideas and events, which is formally reflected in the layering of images, inviting the viewer to find subjective connections.
"Many of my artworks are inspired by the natural world and finding new ways of exploring it on paper"
Zinn has mastered the complex printing technique of reduction linocut, a process that results in a multi-coloured, multi-layered print carved from a single block. Usually the lightest areas of the image are carved and printed first, before the block is "reduced" by carving back into the matrix again and again. This creates subsequent layers, which are printed with successively darker inks onto the same paper surface. Once a layer has been printed, the matrix for it is destroyed as the block is re-carved for the following layers. By the end of the process, often very little of the relief remains, and no more prints can be made.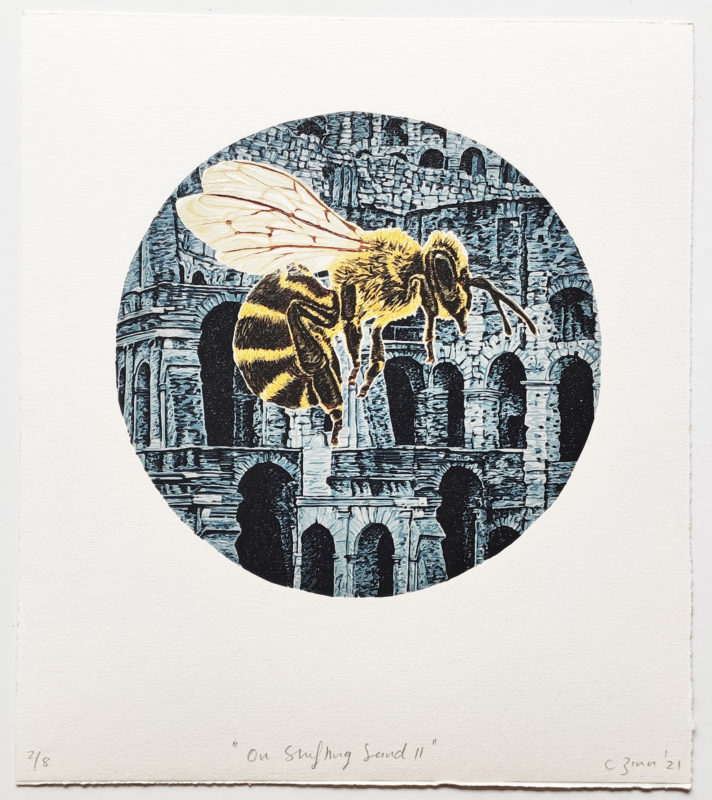 Zinn has considered whether her affinity for reductive linocuts comes from her history and love of painting, as she is able to create more shades, lights and darks. The technique also allowed her to use up to 16 colours in a single print– resulting in striking monochromatic areas alongside lush patches of colourful foliage in her works. Significantly Zinn's approach and application of the reductive medium begins to transgress the visual boundaries of linocut and block printing as the images are transformed into an almost hyper realistic visual form.
For more information contact:
[email protected]  | www.davidkrutprojects.com
+ 27 (0)11 880 5648 | + 27 (0) 11 880 4242
Exhibition duration: 4 September – 30 October 2021