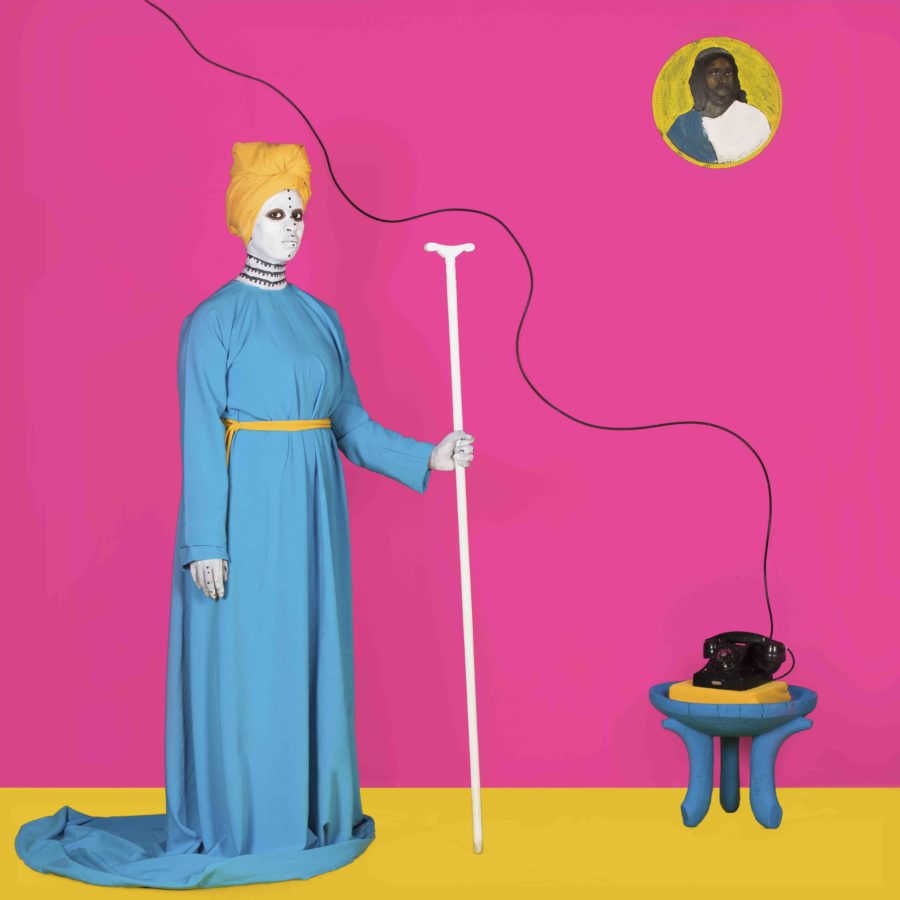 David Krut Arts is pleased to present a recent series of seven works by Ethiopian artist Aïda Muluneh – Wings that Soar, together with a selection from three series previously exhibited in South Africa.
Muluneh's works in colour were first exhibited in the groundbreaking 2014 exhibition The Divine Comedy: Heaven, Purgatory, and Hell Revisited by Contemporary African Artists, curated by Simon Njami, at the Smithsonian Museum of African Art in Washington D.C.
Her first solo exhibition was at David Krut Projects in New York in 2015, and her works were introduced to South African collectors by our gallery at the 2016 Joburg Art Fair.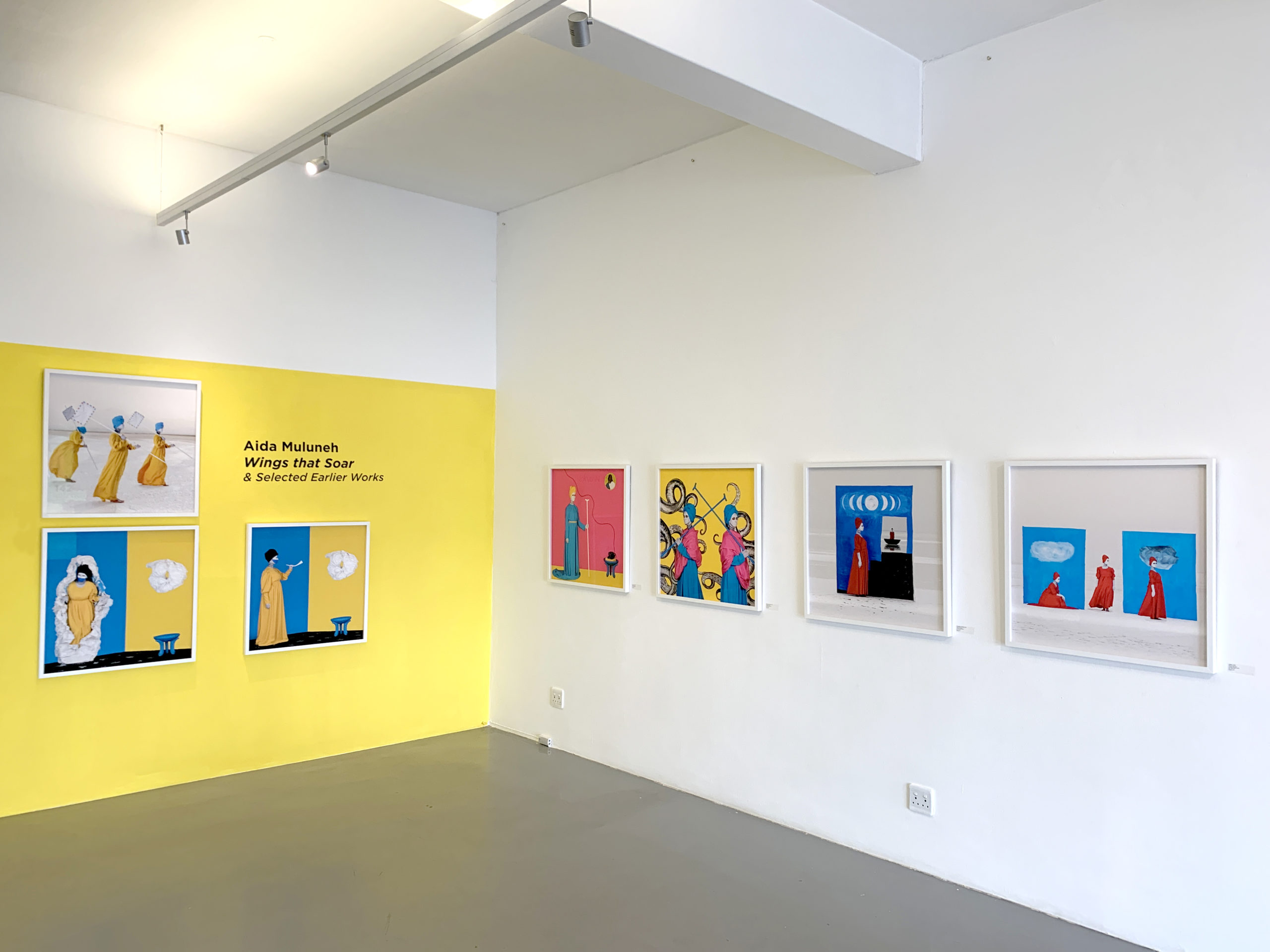 This exhibition presents selected works from Muluneh's earliest three series – The 99 Series, The Wolf You Feed and The World is 9. These, together with the complete series of Wings that Soar, reflect the artist's evolving imagery over the five years of our presenting her work.
Wings that Soar draws from the well-known poem by Emily Dickenson – 'Hope' is the thing with feathers, which likens hope to a sweet unyielding songbird, suggesting that hope has the power to keep humanity moving forward despite adversity.
As an afro-futurist artist, Muluneh explores her own selfhood as an Ethiopian woman as well as her broader African identity in highly stylized, vivid photographs, rich with symbolism relating to her heritage. Muluneh critically addresses the way in which Africa has been represented in photography in the past, and has provided a more informed view into issues relating to the African continent.
The 99 Series, which was included in The Divine Comedy exhibition, is an expression on what it is to be an African woman from Muluneh's perspective.
The Wolf You Feed is an exploration of the inner and outer battles that people face; battles between good and evil, between the path we choose and the one that is chosen for us.
The World is 9, Muluneh's largest series of 30 works, reflects on questions of love, life and history, which have come about in the conflict between her memory of Ethiopia as a young child and the reality of returning many years later.
"I'm a woman, and I'm sharing my experience with the world. I can't see myself doing that through a man's body. I feel as though there's a power in the gaze of the woman. Especially in Africa, women are our biggest assets. There's an expression that if you teach something to a man, you teach one person, but if you teach something to a woman, you're teaching the whole society."

– Aïda Muluneh

From the 2018 article With Paint And A Camera, She's Forging A New Artistic Vision Of Africa by Natalie Jacewicz

"Our homelands are inside of us and when we return a more truthful experience merges. There Aïda is – floating through the city, the country with lens in hand. She sees our culture rich in contradictions. Contradictions rich in culture."
Aïda Muluneh founded the Addis Foto Fest in 2010 and continues to direct.
The 6th edition is set for 2-6 December 2021.
Exhibition duration: 28 October 2021 – 29 January 2022
EXHIBITION CREDITS:
Curated by Amé Bell
Project management by David Krut & Amé Bell
Social media by Brittany Lawton
Framing by Pauline Meyer
Installation by Amé Bell, Tiina Liebenberg & Sello Molotsi
Exhibition material designed by Melissa Waters
Printed exhibition material by Remata
Vinyl by Design A Signs
With special thanks to Aïda Muluneh, Aïda Muluneh Studio, Chris Thurman & David Krut