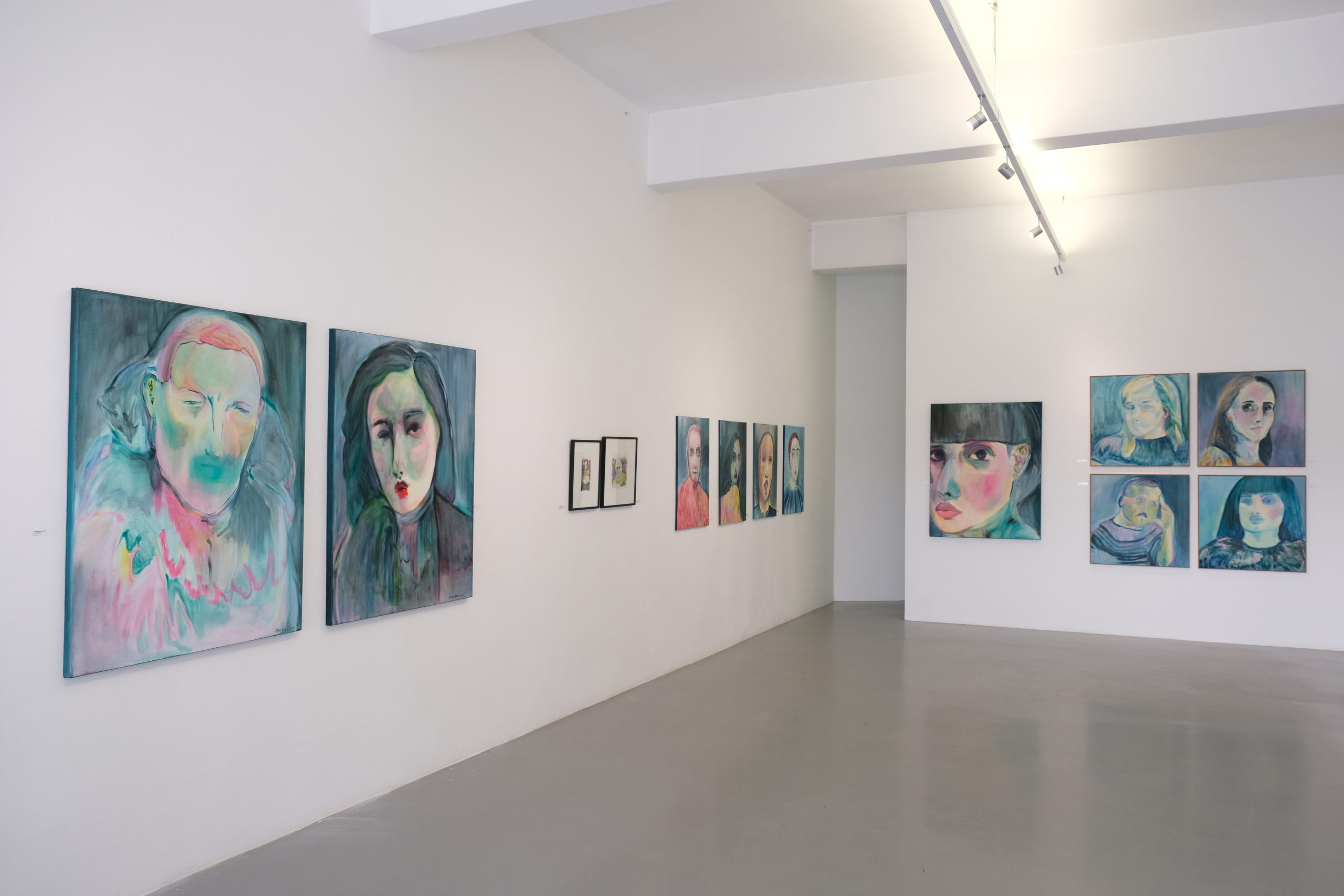 We are pleased to present CAUGHT, an exhibition of paintings and unique print works by Olivia Botha.
The show opened in August as the artist prepared to undertake a 12-month fellowship with the renowned DAAD Artists-in-Berlin Program, as well as a 2-month residency for artists from Africa in France.
Due to travel restrictions Botha's international residencies were repeatedly delayed. She returned to Cape Town, the place where she grew up, and produced a body of paintings at The Fourth during a residency arranged for her by David Krut.
During the residency, Botha worked towards producing a collection of intriguing emotive portraits – her typical choice of subject. The paintings were made in conversation with an earlier series of trace monotypes made in collaboration with the David Krut Workshop in 2020.
Where the monotypes made in Johannesburg were characteristically dreamlike and almost monstrous, the paintings are more familiar in their humanness. They reflect a yearning for connection and understanding, but maintain the feeling that such desires remain elusive as we exist as separate beings and in a time when we are deliberately keeping a distance from each other.
In her painting practice, Botha works fast and in an intrepid manner. Working from a reference image, The artist resists the urge to examine her marks too closely, which allows her to draw an intuitive representation out of her brush. In this way, she accepts all marks as part of the process.
——————–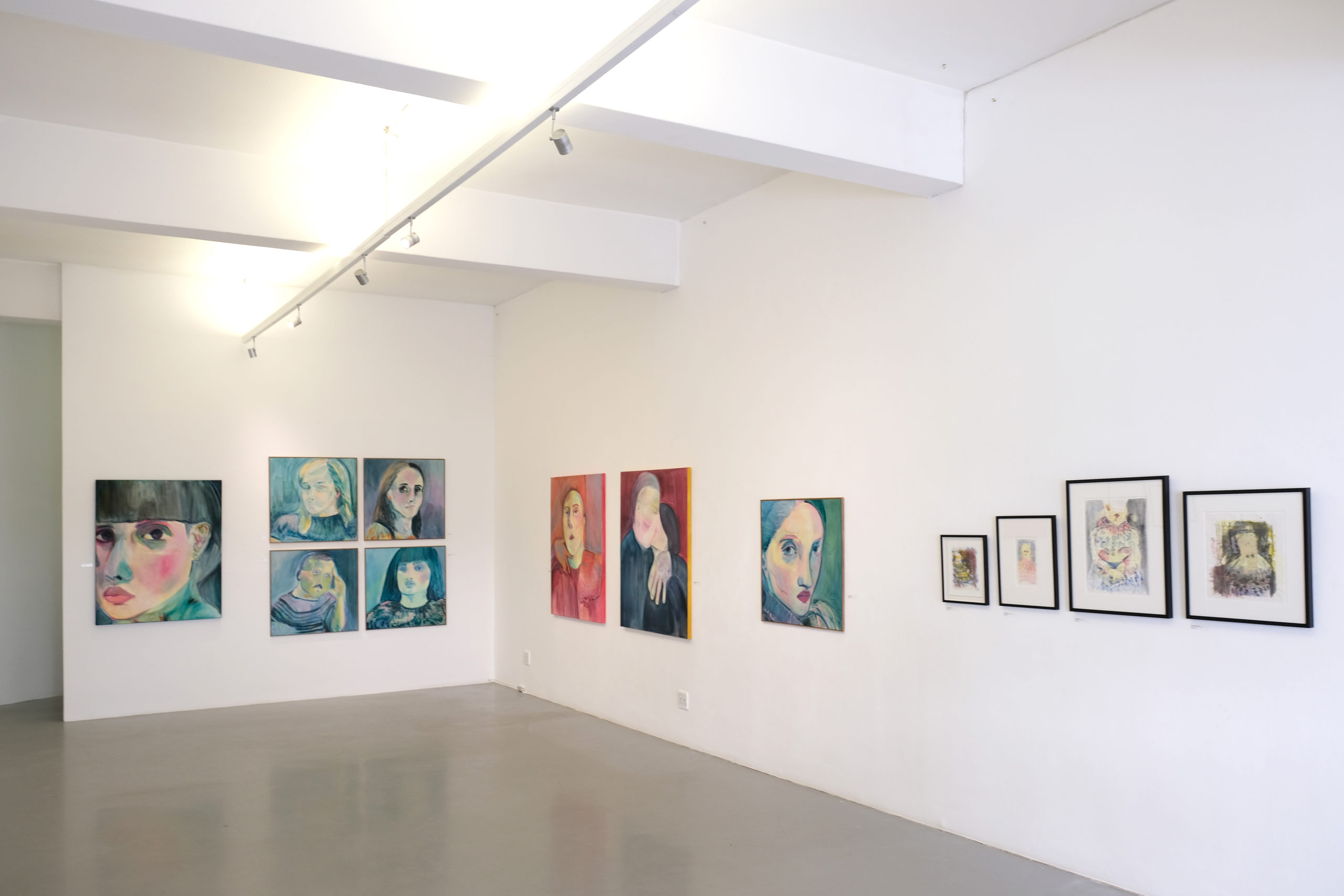 ——————–
Collection of paintings, 2021
——————–
Trace Monotypes produced in collaboration with the David Krut Workshop in 2020
Botha's process in image creation seems to lend itself to her stated intentions in art making, namely to explore notions of language and communication, particularly the difficulties thereof. The act of creating reveals a kind of discovery of a person, figure, gesture or expression.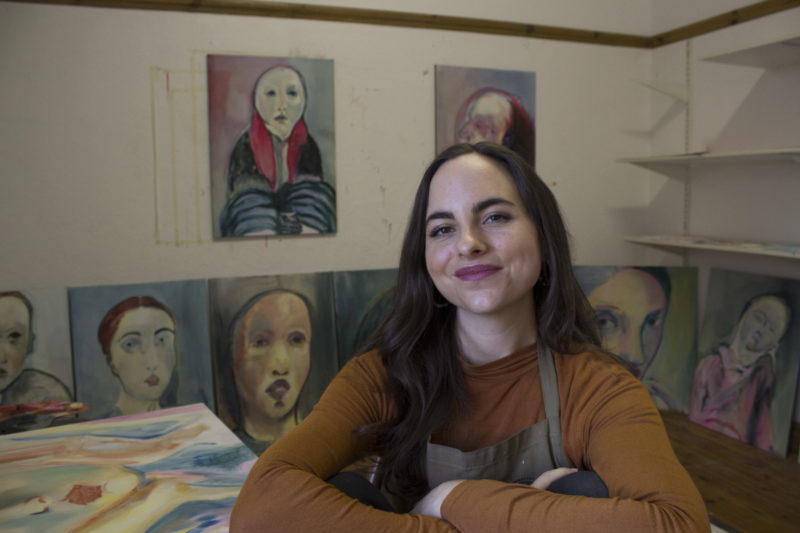 Olivia Botha is a multidisciplinary artist working in various media such as painting, poetry, printmaking, installation, video and drawing. She is interested in unearthing how personal narratives, concepts of identity, and physical as well as imagined environments affect the present.
For more information or to request a catalogue, contact [email protected]
Visit our viewing room for CAUGHT at davidkrutportal.com