In this episode, Britt Lawton gets to know artist Claire Zinn, whose new artwork – 'To Live with Caution Not With Fear' – provides some suitable words to live by in our post COVID world.
Claire elaborates on her career in the arts, her exciting new printing process, working from her home studio, the inspiration behind her artworks Semper Virens – as seen in the group exhibition Another Kind of Blue – and To Live with Caution Not with Fear, the joys of being part of The Printing Girls Collective and so much more.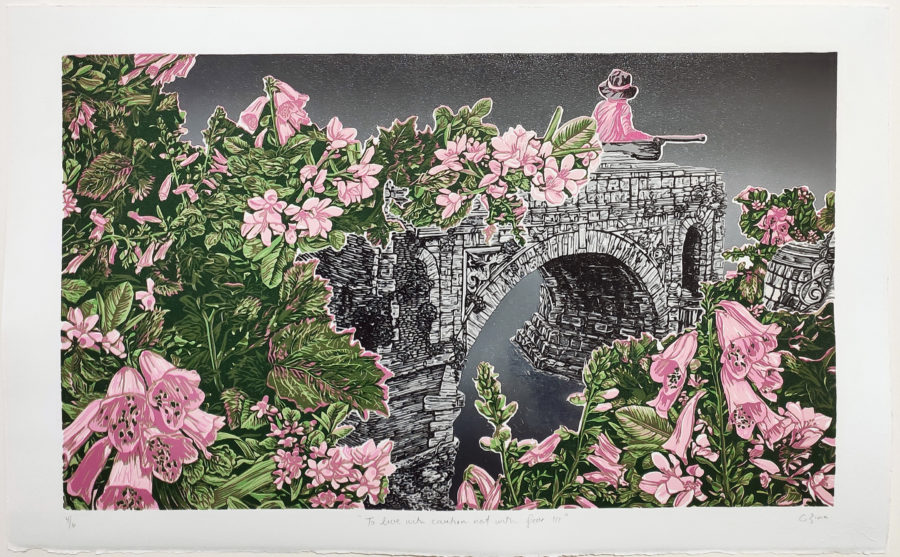 Hand-pulled 11-colour reduction linocut on white 285gsm Fabriano Rosaspina Bianco paper. 29.5 x 48 cm. Limited Edition of 6.
Claire Zinn is an oil painter and printmaker living in Johannesburg, South Africa. Her artworks are inspired by the natural world and the entanglement of images, ideas and events. Claire Zinn started collaborating with David Krut Workshop (DKW) in 2015, resulting in a solo exhibition a year later. Since then, she has featured in a number of group exhibitions, including most recently our Turbine Art Fair Booth and Another Kind of Blue in the KKNK National Arts Festival of 2020.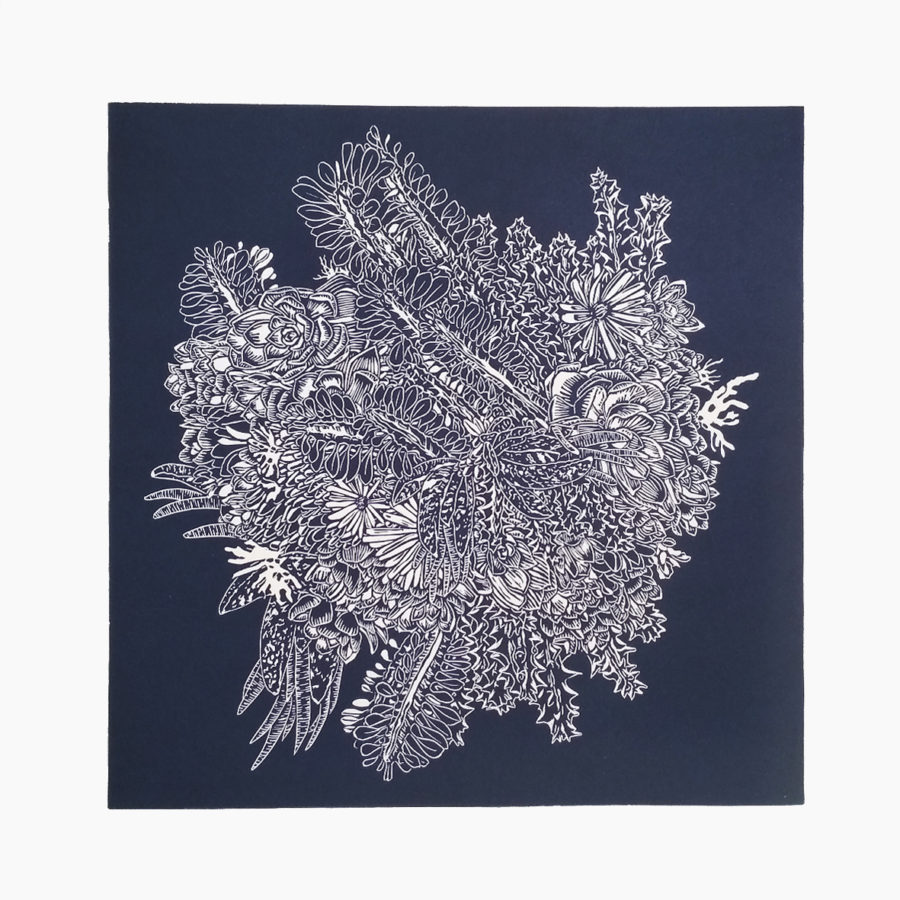 To view available artworks and read up on Claire Zinn, visit her website.
Follow Claire Zinn on instagram.
Produced by Britt Lawton, 2020.