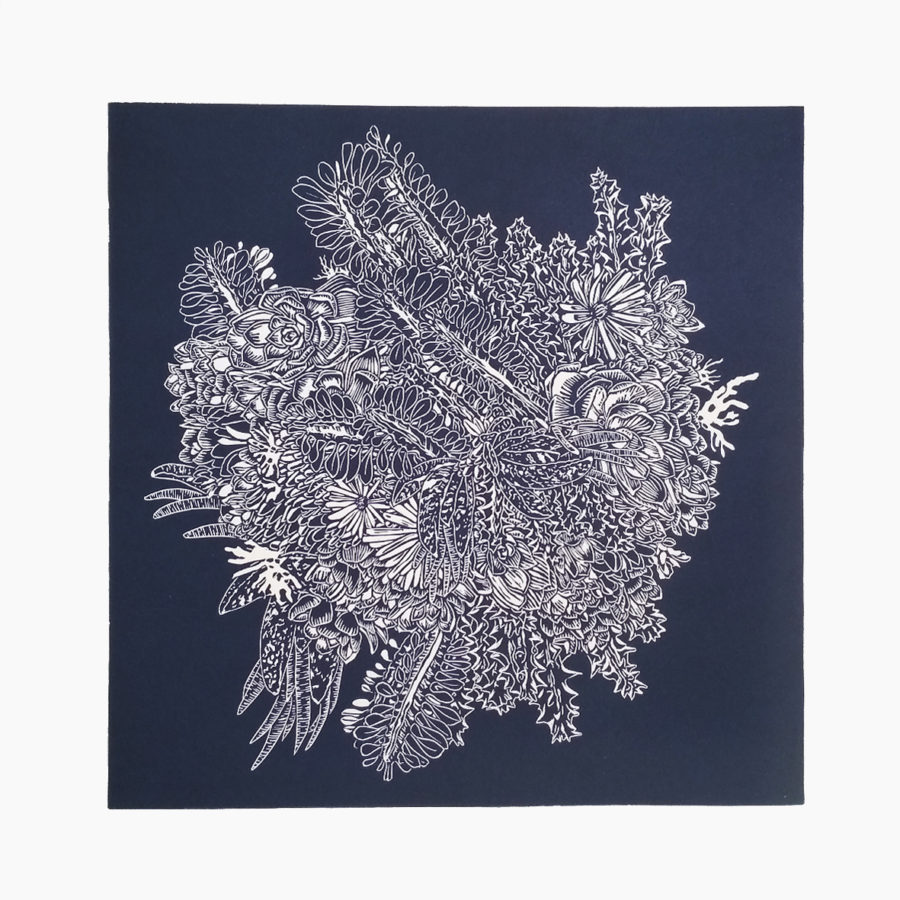 All of the succulents in my Semper Virens series were found in a sunny garden in Johannesburg.
The image size is 32 x 32 cm with a 5cm border all round. The little ant chop mark is the symbol of Claire Zinn's studio. It is embossed on the lower right hand side of each print.
The artwork is a signed limited edition on archival and acid-free paper.
Artist:
---
Title:
Semper Virens III
---
More about:
---
Year:
---
Artwork Category::
---
Media & Techniques:
---
Sheet Height:
42 cm
---
Sheet Width:
42 cm
---
Availability:
Available
---
Framing:
Unframed
---