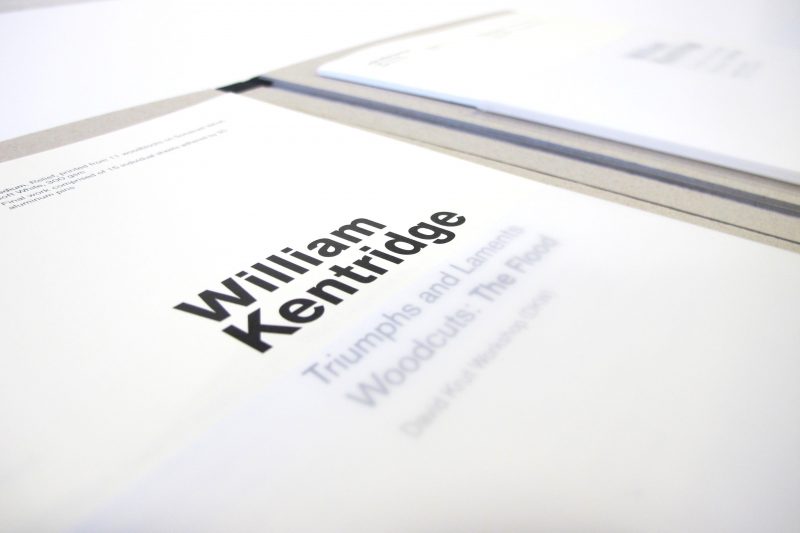 The complexity of William Kentridges's most recent collaboration with the David Krut Workshop (DKW) the Triumphs and Laments Woodcuts series is one that cannot be overlooked.
Each print is made from multiple blocks of wood, prepared from multiple woodgrains, and printed on multiple sheets of paper that all fit together like a puzzle. Some sheets are cut at sharp angles and others are torn. Pieces that the artist attached to the work in the last stages of production allow for overlaps of image and movement.
Pins are used for the final assembly of the work and to ensure that each sheet rests correctly on top of the next. Guidelines are provided on a map made on acetate and in an instruction manual.
Each print comes unassembled. In order to put these works together, the following contents are included:
a black linen portfolio box that houses
°     an instructions manual
°     a booklet on the making of each artwork
the number of prints found in the finished work
the number of aluminum pins found in the finished work
two acetate sheets with registration notes (life size)
With the level of preparation and presentation of such grandiose works it only made sense to include the required information presented with the same careful consideration. Hand made black linen portfolio boxes containing each works specific documents are made in house at DKW.
Each print has its own detailed Assembly Manual to ensure accurate construction as well as a Booklet detailing the artworks background and technical information on how the woodcuts are made. Notes from Master Printmaker Jillian Ross and her team with regards to: experimentation with woods, the drawing supplied by Kentridge, the woodgrains, carving and assembly are all included.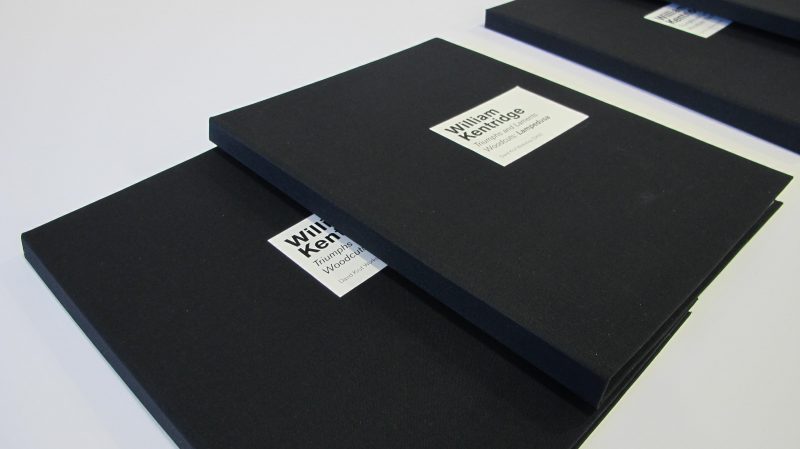 To read more about the Triumphs and Laments Woodcuts series visit these blogs:
DKW continues the Triumphs and Laments Series of Woodcuts with William Kentridge
The making of "Mantegna" – DKW collaboration with William Kentridge