01.06.2017
Art Years are like Dog Years, 2006 – 2017
Art Years are like Dog Years, 2006 – 2017 is a sculptural object by Jacob van Schalkwyk which first featured in a solo project and print launch entitled DOLCEFARNIENTE in April 2017 at David Krut Projects, 142A Jan Smuts Avenue, Johannesburg.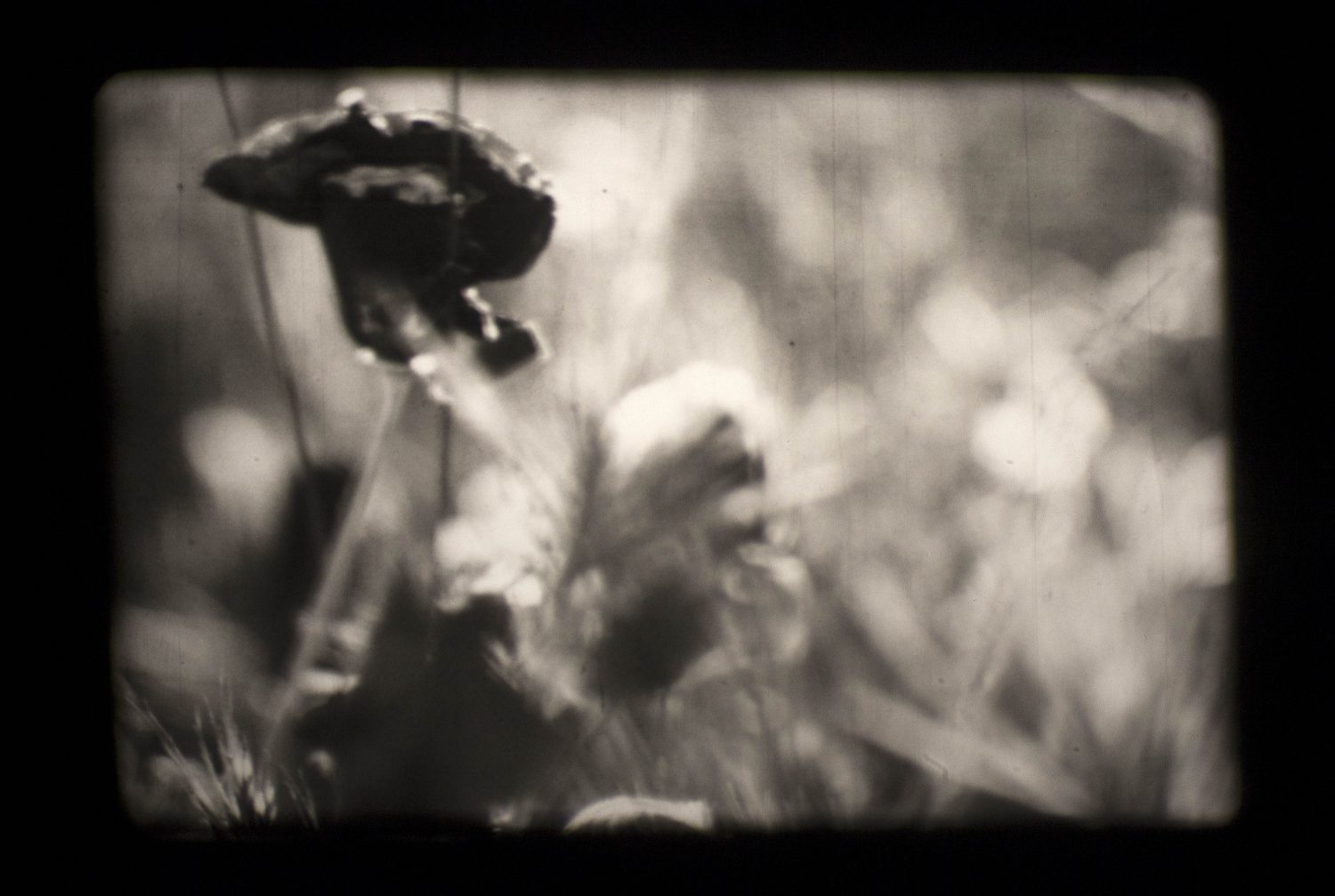 The sculpture consists of a 16mm film accompanied by a fully restored Eiki NT-1 Projector. The work explores the subject of film as medium, the interplay between the deterioration of physical matter alongside the indissoluble and evolving nature of ideas through art in time.  The eight and a half minute film is comprised of three joined reels of black and white 16mm film:  two reels Kodak Tri-x, and one reel high contrast stock, on which the artist captured the Antelope Valley Poppy Reserve in California, in 2006.
The title of the work alludes to the artist's concern that the film, which was shot and developed eleven years prior to its first screening in 2017, could have possibly disintegrated over time. However, despite his questionable efforts at storing the film; mounting it to his studio wall in full sunlight next to the ocean, the reel remained as crisp as when it was first developed – existing now as a unique once off print.
The physical film itself – which is unedited – embodies the experience of making film for film's sake, questioning the material durability of printed matter and exploring the thought that art, as an object or an idea, is able to survive over time and space.  The subject matter of the film – a poppy field – finally features as a catalyst in finding the object's place in the world: being exhibited alongside two etchings printed at DKW on paper accumulated by the late Alice Goldin over a period of fifty years. Goldin – a pioneering Austrian artist and printmaker – escaped the Holocaust and came to South Africa after the War. She donated fine art papers to David Krut when she stopped making art in her late eighties. Much of her work dealt with the subject of landscapes. In Greek and Roman mythology, poppies were used as offerings to the dead. The subject matter of the film pays homage to her.
More about Dolcefarniente, Print Launch and Solo Project  by Jacob van Schalkwyk
Dolcefarniente Solo Projects and Print Launch Exhibition Page
Art Meets TV: Dolcefarniente by Jacob van Schalkwyk