This week, our RISD interns – Joanna Cortez and Ryn Caddick – extended their DKW internship by another month. Why? Because there's work to do, and they're loving it.
So what have they been up to? 
"We've been busy editioning Jaco van Schalkwyk's prints and learning about relief – my favorite medium – as we're helping to carve as well", Joanna explains.
Joanna describes working with Jaco as a rewarding collaborative process which has meant understanding the "inner workings" of the artist in order to assist him as printer. It is a dynamic she didn't think she'd enjoy as an artist-printer who usually prefers working alone, so the experience has surprised her.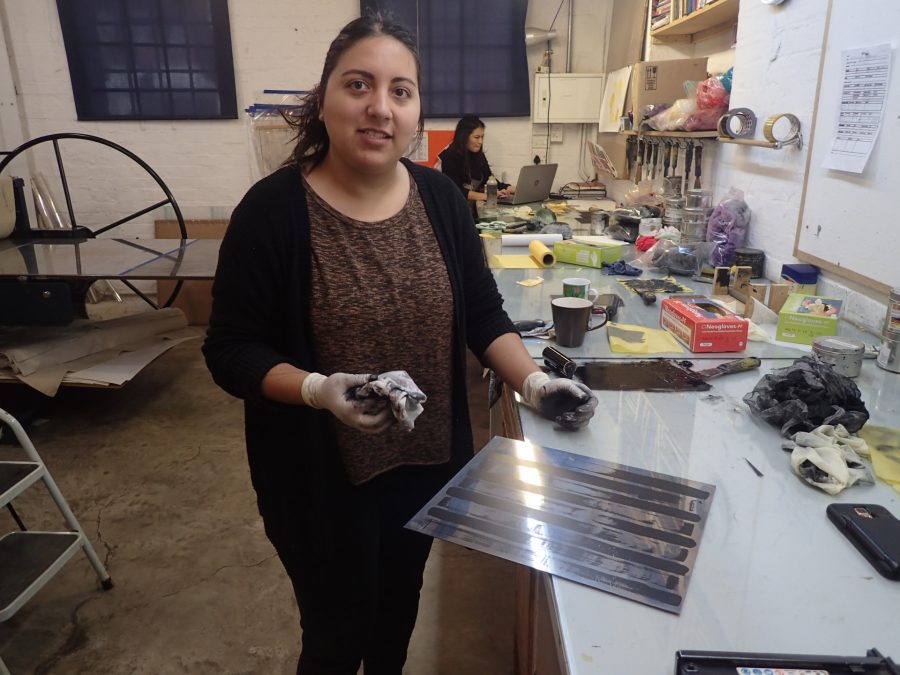 "I've loved the problem solving aspect to the space where anything seems possible. And with an artist like Jaco it's exciting trying new technical processes and taking risks in order to arrive at the image as he imagines it", she adds.
For Joanna, DKW has opened her eyes to "always keeping creativity in play – to test different colours, even different wiping methods along the way before arriving at the BAT" and has found the collaborative nature of the space to be enriching to her personal practice.
Ryn has also been editioning van Schalkwyk's prints, "figuring out how to ink the plate with the best possible outcome because it is a very shallow aquatint", she says.
"I've learnt so much, from different plate wiping techniques to registration methods, depending on the demands of the plate", Ryn adds.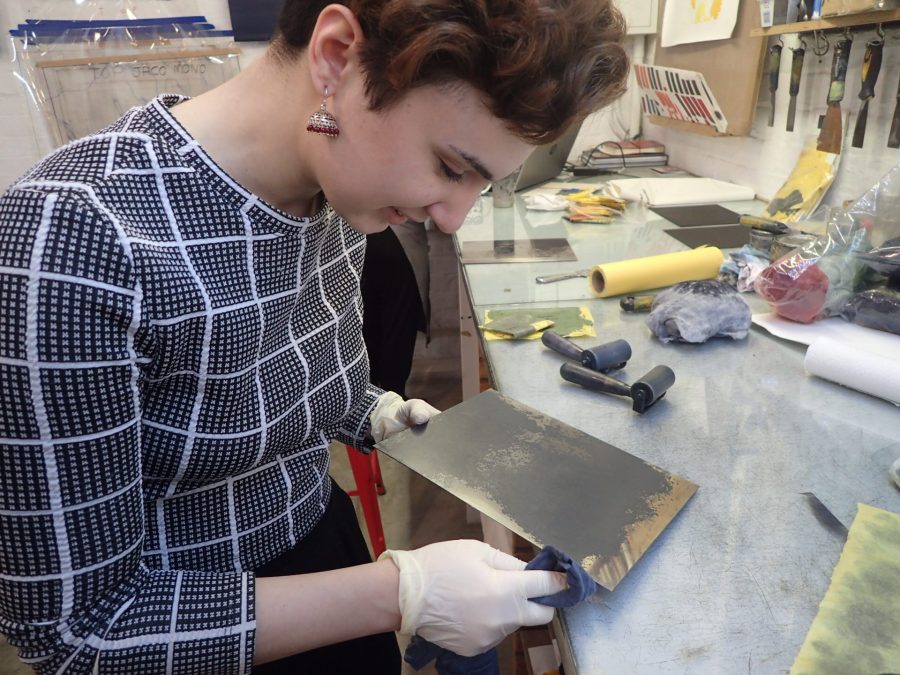 "I really appreciate how open to teaching everyone is here – it's helped us improve and given us the confidence to print", the RISD interns say.
The interns have also enjoyed Johannesburg's local art scene, from the visual arts to poetry and jazz events: "what's been especially striking is how intertwined the scene is. I've always been attracted to ways to combine music and the visual arts because when they mesh well it can be very powerful", they say.