22.07.16
This month, we showcased a rich selection of contemporary artists at Turbine Art Fair (TAF), including Quinten Williams, Mary Wafer, Robyn Penn, Rhett Martyn, Maja Maljevic, Stephen Hobbs, Keneilwe Mokoena, Jaco van Schalkwyk, Senzo Shabangu, Mischa Fritsch, Mongezi Ncaphayi and Lorenzo Nassimbeni.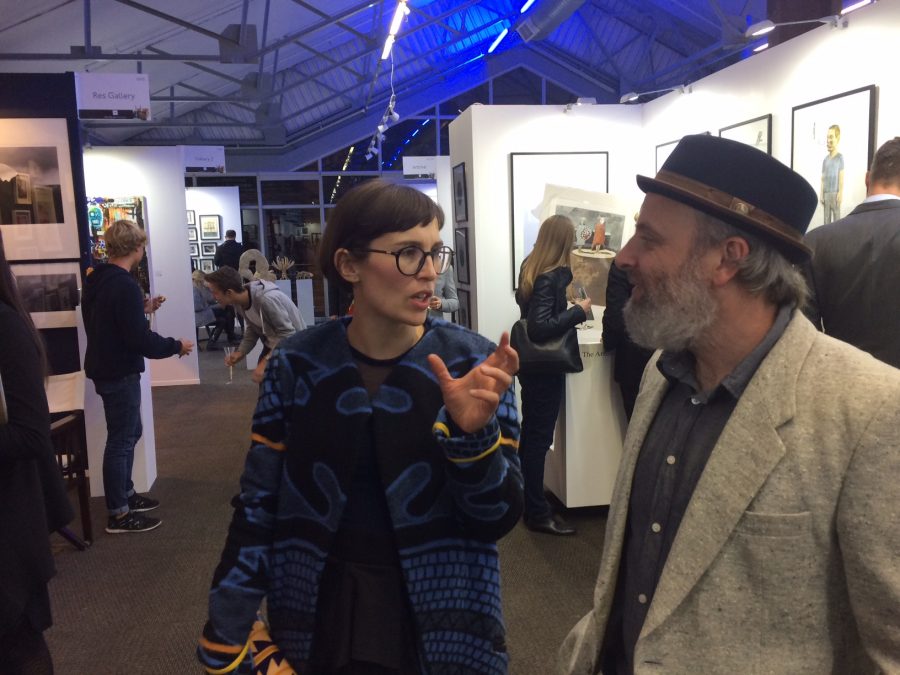 A memorable moment was Robyn Penn's TAF tour for kids, which had two main rules: "Absolutely no running or touching!"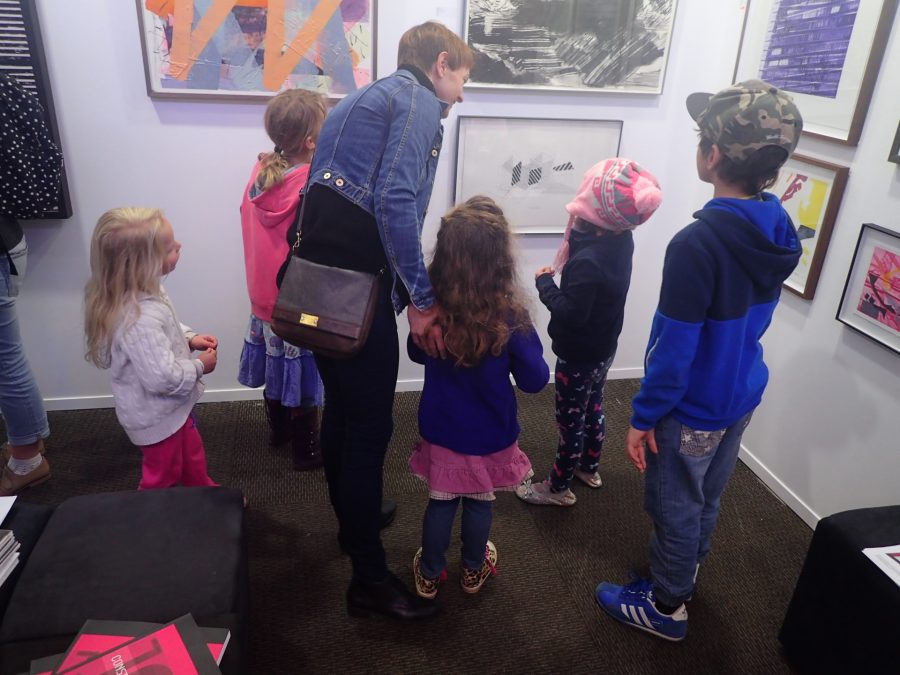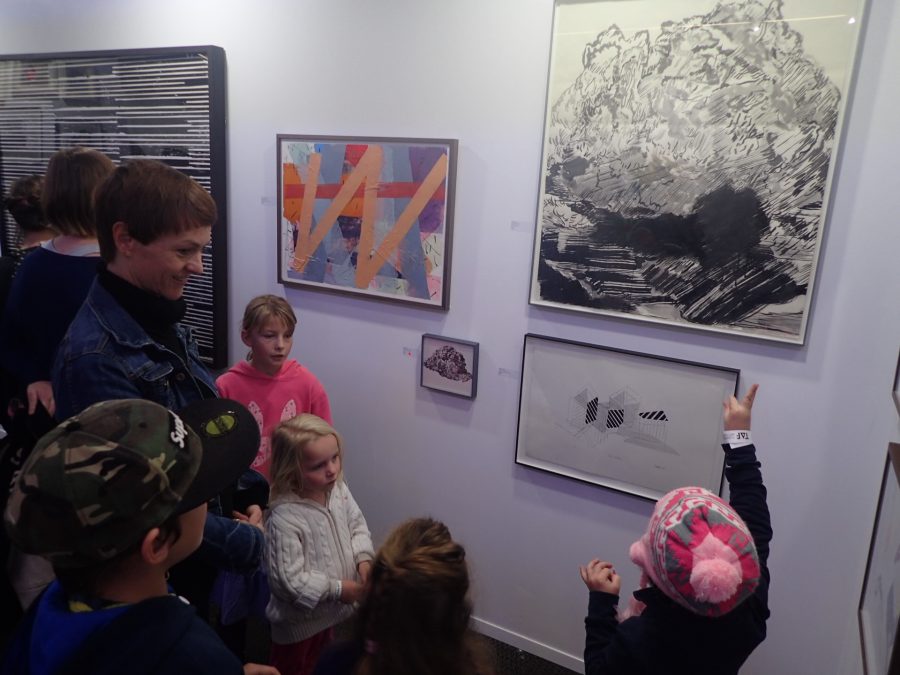 IN OTHER NEWS…
Our third Architecture-meets-Art (AMA) event took place on 16 July at the Edoardo Villa House in Kew.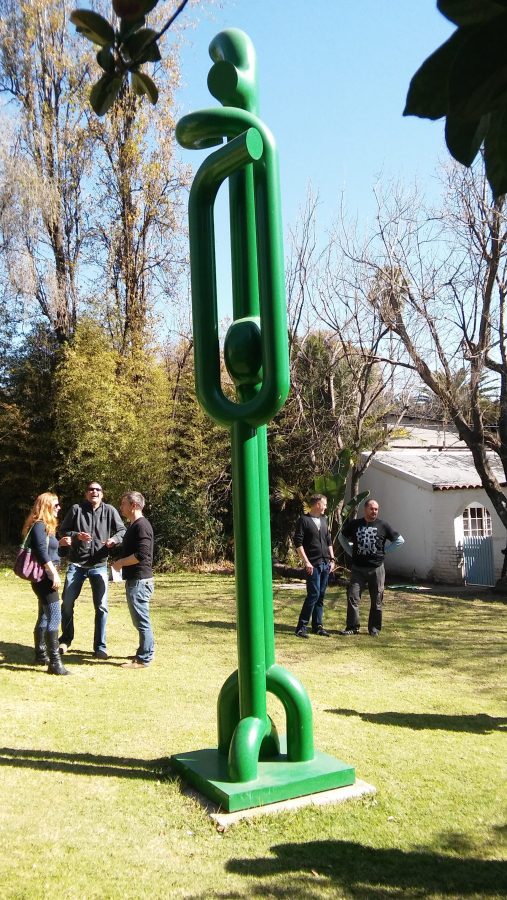 Public artist Stephen Hobbs conceptualised the series out of a passion for architecture and a perceived need to bridge the gap between architecture and art in the context of re-building the post-apartheid city of Johannesburg.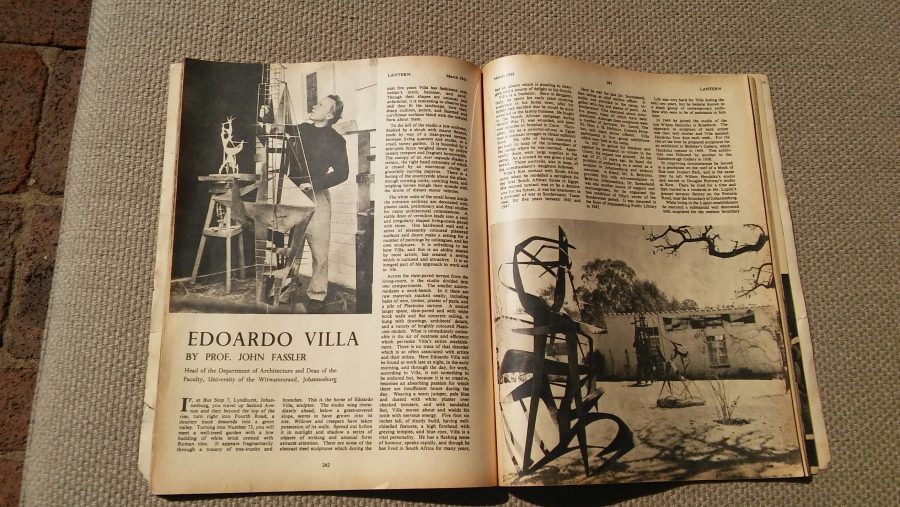 For Hobbs, "the true way of engaging architecture is embodying it. Architecture is a jungle gym for the mind. You need to be in it to experience all of its vantages" – so what better way to talk about it than to be surrounded by it?
The event was packed to the giles and the walk/talkabout between Hobbs and the current owners Warren Siebrits and Lunetta Bartz was entertaining and dynamic.
IN OTHER NEWS…
Ethiopian photographer and Founder of Addis Photo Fest, Aida Muluneh, curates solo exhibitions by two artists at Rencontres Arles 2016 – an international photography festival held in Provence from 4 July – 25 September.
The festival takes place in venues across the city.
Arles is in a beautiful area of Southern France know for inspiring Vincent Van Gogh. Every year, the city hosts exhibitions, events, talks and workshops. This year it explores a range of themes from street to war photography and shines a spotlight on African photography.
Muluneh presented two fascinating photographers at the festival:
NADER ADEM
FROM SAUDI ARABIA. CURRENTLY BASED IN ADDIS ABABA, ETHIOPIA.
"The collection of photographs in Life as a Disabled Person presents the portraits and personal accounts of ten individuals living with different physical disabilities in Addis Ababa, Ethiopia. The works tackle each individual's resilience, determination, hope and triumph over social and physical limitations. The series' poignant style reflects the challenges and perseverance of the disabled community in my country. By shedding light on an often overlooked social group, I equally tell the story of individuals striving to challenge and surmount the general perception of their impaired abilities."
Examples of his work on display:
BORN IN UGANDA. LIVES AND WORKS IN NAIROBI, KENYA.
Sarah Waiswa is a Kenya based freelance documentary and portrait photographer with an interest in exploring identity on the African continent, particularly the New African Identity. After getting both sociology and psychology degrees and working in a corporate position for a number of years, she decided to pursue photography full time. Her desire is to illustrate the plight of various social issues on the continent, in a contemporary and non-traditional way. She hopes to change the narrative on Africa by generating dialogue on developing issues as they happen. She is passionate about creating visual poetry and telling stories in the most organic and creative way possible.
Examples of her work on display:
IN OTHER NEWS…
William Kentridge's NO IT IS! opened at Berliner Festspiele at Martin-Gropius-Bau. On display is a series of drawings and animated films.
The title NO IT IS ! evokes the contradiction of the images and transcends the boundaries of the museum itself, extending to the lecture performances Six Drawing Lessons(2012), an autobiographical, artistic and political story that gathers the themes of his oeuvre from the earliest days to the present and links the two venues – the Martin-Gropius-Bau and the Haus der Berliner Festspiele.
IN OTHER NEWS…
DKP Cape Town got involved the hands on Print & Making exhibition at AVA Gallery, supported by Strauss & Co, which was designed to activate the gallery space.
The exhibition included works by: William Kentridge, Diane Victor, Stephen Hobbs, Bevan de Wet, Senzo Shabangu, Mischa Fritsch, Gerhard Marx, Joshua Miles, Georgina Gratrix, Dan Halter, Willem Boshoff, Kim Kabelo, Maja Maljevic, Katherine Bull to name a few.
Print demos were run by arts polymath Daniel Hewson and Richard Kilpert.
 Hewson:
"A viewer might ask, "Why concern yourself with such a process when one can print an image digitally with new technology?" It comes down to the quality of an image, its durability to the aging process and the handmade element that is intrinsic to the printing of every artwork to be pulled off a printing press. It is a constantly evolving process with new techniques being invented every year, that includes the integration of digital methods.
Since working in the arts arena this has been one of the most interactive and alive exhibitions I have worked at. There were quiet moments each day that allowed for contemplation to occur and there was considerable activity, discussion and debate to force prints to figuratively jump off the wall!"
To read more about the event, visit Hewson's
blogpost
.